Average Ratings
---
19 out of 19 people recommended this car.
---
2014 ILX Tech
by CIB from Phila, PA | September 30, 2014
I've had my black on black 2014 ILX Tech for a few months now and I just don't get it. The reviews are generally bad to middling for this car and I've found it to be an absolute delight. My last two cars were a 2000 3.2 TL and a 2004 TL which is in perfect condition except for the paint so I gave the TL to my 16 year old daughter and at 56 years old, I was ready to downsize. I will only buy an Acura or a Honda (2012 CRV for my wife) so my choice was this model or a TSX which is not much of a downsize, the styling is plain, and I believe that it will be phased out this year. So I really had no choice and I wanted all the bells and whistles. They say this 150 HP car is too slow and doesn't have a 6 speed tranny (boo hoo) but I find it to be plenty quick enough and I've never cried too hard because it doesn't shift into 6th. Granted, it doesn't blast off like my 270 HP TL but I'm 56 years old and not needing to blast off so much anymore. (My 16 year old is probably blasting off.) The stereo is amazing (just like my TL) , I can blast my Beatles 2009 Remastered Box set on a USB stick and listen to every album ever made in the history of mankind (except The Beatles) on Spotify. The backup camera is awesome, I have a much bigger screen than the one on my iPhone for navi and I can even paddle shift if I want to. (I really don't want to so much.) The car is beautiful inside and out, rides and handles like a dream and gets 30 friggin' mpg! Okay, the voice recognition sucks but voice recognition always sucks. Maybe when I get Siri Eyes Free this week, that'll even be awesome. Anyway, this is the perfect car for me and I just don't get it.
Purchased a new car
Uses car for Just getting around
Does recommend this car
---
Great Vehicle
by Bryan from Chicago, Illinois | June 13, 2014
Despite reviews, the car has plenty of power and I have not run into any issues trying to pass other vehicles on the highway. The interior design is very stylish and comfortable. You can't go wrong with the push-to-start and the keyless entry, not to mention the bluetooth connection to the car. It's nice to be able to enter your car and have your phone pandora station playing immediately. Plenty of standard ammenities. The back-up camera is great for parallel parking (you can even change the camera so that it is looking directly down at your bumper) Breaking is great. I was in an accident in the vehicle and couldn't have felt safer. For the severity of the accident (was hit on the front left of my bumper when I was going 20+ MPH; driver turned right in front of me on a two-way street) I was surprised at how little damage was done to the vehicle. Very well made vehicle. You can't go wrong with a vehicle that has the Honda/Acura name on it. Most reliable make on the market and not to mention they last forever
Purchased a new car
Uses car for Commuting
Does recommend this car
---
Great vehicle
by Andy M from Farmington Hills, MI | May 11, 2014
The Acura is a great vehicle, nice options, featurs and styling. The ride is super smooth, acceleration is nice, not a sportscar, but nice and plenty of power left at highway speeds. The interior is well laid out seats are very comfortable and layout is very ergonomic for the driver. Interior room for a six foot man is very good with no issue with entry or exit. If you can aford it great car to buy. The only thing wrong is that there is nothing wrong and nothing to complain about!
Purchased a new car
Uses car for Just getting around
Does recommend this car
---
Sparky2
by Sparky from Los Angeles, CA | April 16, 2014
My husband and I bought our ILX HYBRID black on tan for a commuter car about two years ago, it was one of the first made. We went to town on options with the Tech package and several upgrade options as well. Its fun to have other ILX HYBRID owners wave at you, since our car is such a rare model. It has been an great car to own. No issues, but a light bulb in two years. The features, interior and looks are great for a small car. Great on the road, but wish it had a bit more power for mountain passes etc even though the mileage is good. Did I mention comfort! The factory tires I replaced and it has made a huge difference on road noise. Its my first Acura, my friend drove it and she bought the 2.0 Tech model! She loves her's as well and her first too. My Dealer and Armon our service advisor have been great. If you are looking for a compact near luxury Hybrid or non-hybrid car, you can't go wrong with a ILX. Drive one you'll be pleasantly surprised.
Purchased a new car
Uses car for Commuting
Does recommend this car
---
Good Choice!
by Tack-O-Lantern from Indianapolis, Indiana | January 20, 2014
We are leasing our ILX; we test drove Civics, Accords, and Fusions. We were looking for compact to mid-size sedans. Fusion was way overpriced; Accords also too expensive. Civic was good, but for the same payment, we were able to get the Acura. Why not right? The ILX drove quieter and smoother than the Civic, with more luxury. The car feels very planted on the road, stable and sporty - in the sense that it accelerates competently and turns are accurate and sharp. Interior noise could be better, but it's a Honda product. They're known for bad interior noise issues. The body is great; it reminds me of a BMW - especially the rear and quarter panels. The interior is luxurious, but I don't necessarily like the interior dash design. It seems shrunken and elongated. It's just a preference, though. The sound system is really good and I appreciate the bluetooth audio. Also, why no dual exhaust pipes? Actually, you can't even see one exhaust pipe, which is really strange. I just love the look of dual exhaust pipes. Out Kia Sportage SX has dual pipes and it looks great! I do wish AWD were an option, since we live where it snows. Plus, it would make me feel safer. Gas mileage is averaging about 30 MPG, combined, which isn't bad. Overall, a great car!
Purchased a new car
Uses car for Work
Does recommend this car
---
Excellent
by Acura Driver from Dallas, Pa. | October 19, 2013
I've put 30,000 miles on this car and it still feels like new. The ride is excellent and drives well in snow.
Purchased a new car
Uses car for Work
Does recommend this car
---
Best Car in the market!
by Awesome from dallas, Tx | August 5, 2013
I just got my brand new 2014 car last week and I absolutely love it! This car has been everything and more than i ever thought it would be. Great car and would recommend to everyone!
Purchased a new car
Uses car for Just getting around
Does recommend this car
---
Lovely car
by nick from bridgeport ct | July 19, 2013
I was very pleased with the level of professionalism of Fred my sales associate. I was not pressured and I left feeling I made the right decision.
Purchased a new car
Uses car for Transporting family
Does recommend this car
---
Fun Car to Drive
by Heavy on the Gas from NJ | May 28, 2013
My significant other purchased this car brand new in place of her 10 year old Corolla. She got the 2013 5-Speed 2.0L automatic model. From a first look this car has a small and sleek design. The car sits quite low to the ground even for a small sports sedan. Due to the car sitting as low as it does interior visibility comes at a premium. Blind spots can be somewhat difficult to see pending how far back the driver's seat is. The view from through the rear view windshield is also somewhat small relative to similar sized cars. The interior is very nicely done in this car however, with all the electronic features easy to use and understand. In terms of comfort I gave the car a 4/5. My biggest complaint would be that the door frame has minimal room to rest your left hand if that is how you drive, it sits a little too high. Overall the seats are very comfortable for very long or short drives and have yet to cause me any discomfort (Have driven up to 4.5 hours in one day). One thing I really love is how well the seats hug you through turns, especially when taking on/off ramps at higher speeds. I always feel like I am in full control of vehicle. The steering wheel is very light and thus quite touch sensitive. So not much rotation is required to move that car in either direction. The pedals, both break and gas are very touchy. I wouldn't call this a bad thing necessarily, it's probably made that way for safety reasons. A little bit of gas tends to give you a good jerk and the same with the break. One thing I have noticed is sometimes the car seems to be in the wrong gear, usually too low when speeding up. I'm assuming that's just how it's tuned. The rear space is comfortable for two medium sized adults, three would make a tight squeeze. The passenger seat is just as comfy as the drivers. Enough storage room for all your standard needs. The trunk size is quite adequate for a car that seems as small as it is. Also rear seats fold down to provide extra cargo room. Sometimes the vehicle seems underpowered in lower gears given its low curb weight but I guess that's too be expected with only a 150hp engine. Though once you get past that little sluggish stage the car definitely goes. You can easily go up to 80mph on highway and not realize, because it seems like you're doing 65. Overall Acura did a good job introducing this new model. The car gets very good gas mileage. In the first 3,000 miles it averaged around 30.50 mpg (65%HWY/35%CITY)
Purchased a new car
Uses car for Just getting around
Does recommend this car
---
Luxury at Reasonable Price
by Gym Girl from McLean, VA | February 20, 2013
The ILX is the first Acura I have owned, I love this car. I cannot believe the luxury at such a reasonable price. The car handles like a dream, when turning corners you feel like you are just floating. My one and only complaint is that I could not get the in-dash navigation with the manual transmission. I truly enjoy driving with a stick, it makes driving more interesting. So I was torn about this car because I also wanted the in-dash navigation. With that said, there is a decent compromise with the technology that does come with the car. I can use the navigation system on my iPhone that comes through the sound system of the ILX. I am glad I chose this car, I love it.
Purchased a new car
Uses car for N/A
Does recommend this car
---
People Who Viewed this Car Also Viewed
Select up to three models to compare with the 2013 Acura ILX.
2013 Acura MDX
Asking Price Range
$22,544–$35,036
Compare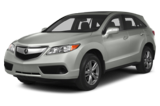 2013 Acura RDX
Asking Price Range
$20,026–$30,350
Compare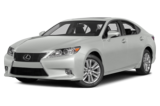 2013 Lexus ES 350
Asking Price Range
$21,783–$32,539
Compare
2016 Audi A3
Starting MSRP
$30,900–$39,600
Compare
2013 Acura TL
Asking Price Range
$17,618–$29,206
Compare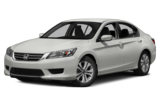 2015 Honda Accord
Starting MSRP
$22,105–$33,630
Compare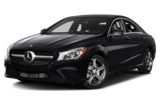 2015 Mercedes-Benz CLA-Class
Starting MSRP
$31,500–$48,500
Compare
2014 Chrysler 300C
Asking Price Range
$16,764–$28,560
Compare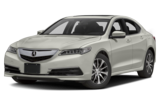 2016 Acura TLX
Starting MSRP
$31,695–$44,800
Compare
Featured Services for this Acura ILX