Average Ratings
---
40 out of 46 people recommended this car.
---
truly bad customer service
by tony from san francisco, ca | August 23, 2016
MDX sticker bubbling on front grill. defective product? Luxury SUV? warranty-nope, too late to fix it, quote from dealership $600 ???
Purchased a new car
Uses car for Transporting family
Does not recommend this car
---
Saved my life
by Ronf from Oklahoma | May 1, 2015
Five weeks ago I was T-boned by two other vehicles, one going in excess of 50 mph. The other two vehicles were totaled (one was an SUV. All of the other drivers were sent to the hospital in ambulances. I stood outside my vehicle, looking at the damage to my MDX - just the doors and tie rod. It cost $8,200 to fix my car, but it's good as new. Acura is a top notch model.
Purchased a new car
Uses car for Work
Does recommend this car
---
Acura letdown: How my MDX left me in shock
by Bernie from Overland Park, Ks | April 4, 2015
I purchased a 2007 MDX and, until, last week felt good about my vehicle. It has never "wowed" me as some of my previous Acuras had, but it was ok. I never felt it was quite worth the sticker price, but Acura had never let me down - until now. I am currently in a state of shock and dismay after learning last week that the clunking sound coming form my right front end is a defective strut. The vehicle does have 101k miles on it so strut replacement did not seem unreasonable. I also was told that my rear struts are "leaking" and need to be replaced. The shock and dismay occurred when I was told by my nice service advisor that the 2007-2013 MDXs with the active dampening suspension require "specialized" electronic struts. Replacing all four will run about $4200. That's right - over four grand for strut replacement!!! No OEM options either. I was and still am in shock, that is almost 10% of purchase price. I then asked what would the cost be to replace all four struts if my car were a 2006 MDX w/o that particular suspension system. He looked it up and quoted me $1650. Now, that is a reasonable and customary cost. What an unbelievable difference in cost of ownership. Also, I could not get a any answer to my questions about disconnecting the active suspension and putting regular, traditional, non electronic struts on the vehicle. I am between a rock and a hard spot. I have owned 6 Acuras, have regularly recommended them to family and friends. I never will again. I really feel duped and taken by this atricious pricing, and, what is clearly a drastically over engineered suspension system and poor design decision by Acura that has rendered the MDX is a ticking time bomb for owners. If you have one of these MDXs, GET RID OF IT before you are stuck with this cost. DON"T BUY USED unless you have a mechanic certify the struts have been replaced recently. I have been a loyal Acura owner, I think they need to reprice these replacements quickly as there are a lot of 2007-2013 MDXs on the road, and, along with incensing their owner community who are going to be stuck with outrageous repair bills, they are truly setting themselves up for severe damage to their brand. They have with me. I feel deceived. STAY AWAY from 2007-2013 MDX or risk a second mortgage to keep it running.
Purchased a new car
Uses car for Just getting around
Does not recommend this car
---
MDX a great buy
by NEM98 from La Crosse, WI | September 23, 2014
After months of research we opted to purchase a used MDX. Not only did the MDX get high marks with review companies (one non-profit), I spoke with several dealers and mechanics that all said the same: dollar for dollar the Acura is the best used luxury line available. Even with high miles it is nearly impossible to tell this MDX is nearly 8 years old. It handles more like a sports sedan than a smaller SUV. The only real knock is the 3rd row seating is smallish and should not be used for anyone over 5' 8" (my middle son's height). The mileage is better than most 6 cylinder engines and offers PLENTY of acceleration. I am looking forward to testing the SH-AWD in a Wisconsin winter. The controls are easy to read/relate and comfort was obviously considered in the design. All in all, it has been a great vehicle for the money spent.
Purchased a new car
Uses car for Transporting family
Does recommend this car
---
My Favorite Vehicle
by Maherzbar from Londonderry, NH | May 3, 2014
This car is quite the workhorse, and we have truly enjoyed owning it. My 2007 has 163,000 miles on it and is still running as well as it did when we first got it. It has seen plenty of service, from hauling our boat trailer around and long trips across the country, and everything has worked flawlessly. If you have the money to spend on a mid sized luxury SUV, look no further than this. The navigation system is simple and intuitive (way more so than my father's Audi A6), and all of the finish on the interior looks fantastic. Again, cannot recommend this SUV high enough. My mom loved hers so much that when she retired it (and gave it to me) she got a 2013 and is again in love with that.
Purchased a new car
Uses car for Just getting around
Does recommend this car
---
2010 Hyundia Elentra GLS
by Kim McDonald from Roanoke VA | October 12, 2013
This is an amazing dealership with Excellent sales persons. The car that I bought is an amazing vehical with low mileage and low on gas. Highly recommended dealership in Roanoke VA.
Purchased a new car
Uses car for Commuting
Does recommend this car
---
Smaller but effecient sporty car
by Family roadsters from Northern California | August 25, 2013
We were looking to downsize but still have a car large enough to fit our family. This 3 row car does and is powerful, too. Easily climbs hills without feeling sluggish. The steering is a little stiff. This used Acura MDX is like a luxury car without the luxury price. I smile as I approach my car in a parking lot because It's a joy to own.
Purchased a new car
Uses car for Transporting family
Does recommend this car
---
Downhill After 60k Miles
by Jaded MDX Owner from Tucson, Az | September 1, 2012
I have had the car for 4 years. If I had written this review after 3, it would have received 4 STARS OVERALL and 5 for reliability. I have had all the scheduled maintenance done, and things went downhill a year ago after 60k miles. Something repeatedly drains the battery while in the off position without explanation. I don't leave lights on, and have been stranded over 10x. I have had the car routed to the dealer multiple times, and had the device manager to my house 3 times. The worst party is that I keep the jumper cables in the back, and when the battery is dead, there is no way to open the rear door. If I were agile, and could climb over seats, no big deal, But right after back surgery, not an option. Disappointed in my Acura Certified Used Car. This extended warranty doesn't do you any good if they can't address the problem.
Purchased a new car
Uses car for Just getting around
Does not recommend this car
---
MDX Let down
by Pourboire from | August 18, 2012
The Acura MDX by numerous report has been rated above average in reliability. I bought my 2007 MDX sport new and at first everything was fine. By the time I traded the vehicle, it was 5 years old and all 4 struts needed to be replaced over this time period, The car had only 34, 000 miles and the cost to replace the aforementioned was $4,600. The failures started at 14,000 miles and the dealership couldn't pin point the problem until it was out of warranty. I wouldn't recommend this vehicle to my worst enemy.
Purchased a new car
Uses car for N/A
Does not recommend this car
---
Watch out for struts
by Rauchen from Scottsdale,AZ | May 28, 2012
I bought my Acura MDX sport model new in 2007. My biggest complaint was that 3 of the struts failed after 36,000 miles and the forth was leaking. Naturally the car was out of warranty (4 years). I suspect they started to fail around 20,000 miles because the car made a weird sound when it hit a bump. the car was religiously maintained by the dealership and I relied upon them noticing any problems (big mistake), but they did notice it after the warranty expired. Also when the car was filled up with gasoline, you could hear it swishing in the tank. Either they don't have baffles in the tank design or the gas tank was defective. In case your interested, the replacement cost for one front strut is $1300.00. A word to the wise, if you purchase an MDX get an extended warranty and have it check out by and independent garage.
Purchased a new car
Uses car for Transporting family
Does not recommend this car
---
People Who Viewed this Car Also Viewed
Select up to three models to compare with the 2007 Acura MDX.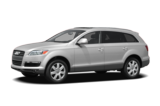 2009 Audi Q7
Asking Price Range
$11,565–$26,245
Compare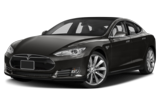 2013 Tesla Model S
Asking Price Range
$42,485–$73,005
Compare
2015 BMW ALPINA B6 Gran Coupe
Starting MSRP
$117,300–$117,300
Compare
2014 Porsche Cayenne
Asking Price Range
$29,742–$93,722
Compare
2013 Infiniti M35h
Asking Price Range
$18,811–$33,919
Compare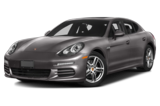 2015 Porsche Panamera
Starting MSRP
$78,100–$200,500
Compare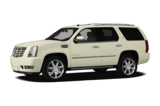 2012 Cadillac Escalade Hybrid
Asking Price Range
$31,036–$42,024
Compare
2011 Mercedes-Benz C-Class
Asking Price Range
$9,342–$26,106
Compare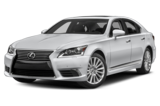 2015 Lexus LS 460
Starting MSRP
$72,520–$87,500
Compare
Featured Services for this Acura MDX