Average Ratings
---
31 out of 45 people recommended this car.
---
Never wanted a luxury car
by Mr Practical from Chicago, IL | December 9, 2015
I never wanted a luxury car but sure glad I got one. The car is really a pleasure to drive, especially on long drives. It's quiet, comfortable and fun. My car has a little under 40k miles however have had only minor fixes. Overall, I've been very happy with the purchase.
Purchased a new car
Uses car for Commuting
Does recommend this car
---
Disapointed in Quality
by derekb from Princeton, Nj | March 8, 2015
- Issue with rear suspension as it sounds like a truck when going over bumps. Dealer cannot hear, but everyone who rides in vehicle comments. - When initially picked up, vehicle driver seat leather wasn't sewn properly. - In cold weather front passenger side window creaks as it was not properly sealed. - Tire pressure sensor sensitive in cold weather and need to keep tires over inflated at 39psi - In warm weather gas cap sensor shows gas cap not tight, goes off after about 15 minutes of driving. - All this with less than 5000 miles
Purchased a new car
Uses car for Just getting around
Does not recommend this car
---
Still sitting in the shop
by Tk it or lv it from | October 22, 2014
My 2013 rdx has been sitting in the shop for over a month now and Acura is still trying to fix it. Heater fan and ac went out and they say it is a major computer problem. Dealer ship was nice enough to give us a rental car, a ford because we live out of the city and they only give the good loner cars to the locals. They tried to give us the car back with no heater. This is northern canada and there has been snow on the ground and temps are below freezing! Who needs heat my 2 year old certainly doesn't I guess The day we bought the car I drove it a whole 20 minutes before I had to turn around and take it back because it was leaking coolant. That was real nice. The rear suspension sucks and the all wheel drive is worse than my 98 honda crv was. If you get stuck in the snow it kicks out and you only have 2 wheel drive for a while. Can't wait to get rid of it
Purchased a new car
Uses car for Commuting
Does not recommend this car
---
Great Luxury Crossover for the Money
by Car Person from New York | October 21, 2014
To start with the positives, the RDX is a luxury crossover you can get for under 40K unlike competitors. It provides plenty of power, and handles better than competitors like the Lexus RX 350 and Cadillac SRX. The RDX is very smooth, and gets pretty good gas mileage. I also love the very strong brakes. The rear legroom is excellent as well. I like how the car has sport mode with paddle shifters standard. A backup camera with 3 views is standard too. On to the negatives, I do wish the rear seats had A/C vents. This should be standard on a luxury crossover. Also the competitors offer higher quality interiors. The RDX's feels decently luxurious, but has some lower quality parts like fake aluminum trim, which is really plastic. Overall, the positives definitely outweigh the negatives, and this car's price makes it very attractice. If you're looking for the most lavish interiors and willing to spend extra money, then get the Lexus RX350 or Audi Q5. if performance is more important, then the RDX is the right choice for you.
Purchased a new car
Uses car for Transporting family
Does recommend this car
---
Not Made in Japan for Sure!
by It Should Be Better Than This! from Central PA | August 30, 2014
I was so looking forward to driving this car after all it costs a pretty penny. When a car has certain reputation due to its maker, you have certain expectations. First time I opened the moon roof, the corner cloth started to come off. I tried to fix it by pushing it into the corner but every time I open the moon roof, it comes off. I am so disappointed. I am on the fence whether I can recommend this car to my friends. Maybe to my enemies?
Purchased a new car
Uses car for Commuting
Does not recommend this car
---
RDX
by RDX from Columbus, Ohio | April 25, 2014
I bought this car back on August 1, 2012 with only 2 miles. My first incident was with the moon-roof. The moon-roof would get stuck halfway, and I would have to hold the bar down to close the moon-roof. I took it up to Acura Columbus, and was told that the computer had to be reset. (This was in September 2012) I didn't use the moon roof from September 2012- April 2013 because of winter. I had the same issue in April 2013. Once again, took it back. This time they said the motor needed replaced however it was on backorder until June. June, I took the RDX back up to Columbus, Ohio to get the moon-roof motor back in the RDX. Sometime in July or August I had to take the Acura to get the breaks and rotors repaired, once again. On THANKSGIVING DAY I went out to my dad's grave to visit him. However, I got stuck going up a hill in TWO inches of snow. Needless to say I had to get someone to pull me out of the snow. The next day I went to City Tires here in Zanesville, Ohio because I thought I had bad tires on the RDX. I was informed my tires were good, but my crossover is FRONT WHEEL DRIVE. LIKE AN IDIOT, I argued with the guy and told him no, it is supposed to be all-wheel-drive. When I bought the car the sales man told me AWD. I contacted Acura Columbus again, and made another appointment to see why my car would not go through snow. At that moment I was told it was front-wheel-drive, and I would have to slow down to be able to go through snow. Needless to say I contacted Acura and the owner of Acura Columbus, and got nowhere besides going up to Acura Columbus to try to be sold another car. (lol) Now, all day I have been back and forth with XM radio because my radio WILL NOT WORK. Needless to say I have to make another appointment. So, just got off the phone with Acura Columbus and made the appointment for this Thursday. They replaced the antenna.
Purchased a new car
Uses car for Commuting
Does not recommend this car
---
Beware after 50k miles
by Fussy car person from Richmond, Va | March 7, 2014
I started out loving my RDX, but as many of the other posts here indicate- things change. I am happy with the mileage, but the long distance comfort diminished quickly. My windshield has been to SafeLite for more chips in the windshield (again this morning) than any other car I owned, and I too have a dashboard noise that they finally identified as a fan blower motor issue. In addition the car battery died after only 16 months, at 51k miles (just past the 50k warranty), and yes, at this time, I had to pay full price for a new battery (which now comes with a 3 year guaranteed replacement warranty) and the tow to the garage, because who would ever think it was the battery that died after 16 months. I started out loving this car, but now I am so very very disappointed. Why would a brand new luxury car come equipped with lesser products than you need to buy to replace the ones that break just after warranty?
Purchased a new car
Uses car for Work
Does not recommend this car
---
2013 RDX at a galance
by khurram farooqui from Canton, MI | January 10, 2014
I purchased 2013 Acura RDX with FWD, navigation package. I was very thrilled because I also own 2004 TSX which I liked very much. I am not happy with RDX due to the following reasons. - Mileage is very bad (19 C / 24 H) - I paid almost 43K but I think this cars lacks lots of features such as blind spot, adaptive lights, adaptive cruise, rain sensing wipers etc. FOr the amount , other luxury vehicles prove this. Drive i smooth, but I had to take my car several time to the dealership for fixing interior dashboard noise, and tailgate. not there is another noise for which I need to take it to the dealership again. Be prepared to make some frequent visits to the dealership if you plan to buy this vehicle. I am l am also not happy with the navigation voice activated system. too confusing. Handling of this car is quite good.
Purchased a new car
Uses car for Having fun
Does not recommend this car
---
Nice luxury SUV
by Goletamom from Goleta, CA | December 17, 2013
I hadn't originally thought to look at the Acura RDX when I was looking for a new SUV. I was looking at the Edge and the Highlander (which was the vehicle I was replacing). The RDX far surpassed the interior of both of the other vehicles and it had really high reliability ratings (which the Edge did not). It was in the same price range, similar size and similar gas milage. I love my new Acura. It's very smooth, comfortable and a pleasure to drive. I would highly recommend it based on the several weeks I've owned it.
Purchased a new car
Uses car for Transporting family
Does recommend this car
---
Already traded it in
by huskone from St. Louis, MO | November 22, 2013
We bought a 2013 RDX AWD with Tech Package in May. We just traded it in a few weeks ago with only 5500 miles for a 2013 Toyota Highlander Limited 4WD. In the short time we owned the car, we already had to replace the back left shock. Additionally, we brought it in four times for vibration issues (when idling). The dealership performed a manifold pressure adjustment but this did not fix the problem. The dealership said the idle was normal but it felt like we were driving a car with over 120K miles. While the interior was very comfortable and stylish we could not get over the questionable performance issues. We traded it in and unfortunately lost a few thousand dollars but it was worth the peace of mind.
Purchased a new car
Uses car for Commuting
Does not recommend this car
---
People Who Viewed this Car Also Viewed
Select up to three models to compare with the 2013 Acura RDX.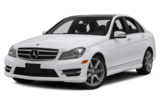 2014 Mercedes-Benz C-Class
Asking Price Range
$18,637–$34,377
Compare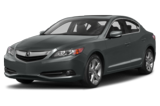 2013 Acura ILX
Asking Price Range
$14,256–$21,736
Compare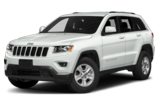 2016 Jeep Grand Cherokee
Starting MSRP
$29,995–$65,695
Compare
2016 Audi A5
Starting MSRP
$40,500–$47,900
Compare
2013 Acura TL
Asking Price Range
$17,604–$29,192
Compare
2016 Honda Accord
Starting MSRP
$22,205–$34,680
Compare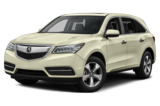 2015 Acura MDX
Starting MSRP
$42,765–$56,980
Compare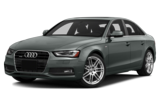 2013 Audi A4
Asking Price Range
$17,205–$29,381
Compare
2015 Lexus GS 350
Starting MSRP
$48,600–$57,330
Compare
Featured Services for this Acura RDX