Average Ratings
---
25 out of 30 people recommended this car.
---
A nice smaller SUV
by MikdinEDH from California | July 14, 2016
I've owned a number of Acura vehicles over the last 20 years. Everything from Integras to a CL and, most recently, a 2015 TLX. The TLX was, by far, the worst of the bunch. I got rid of it and found myself in this CPO 2014 RDX Tech Package with AWD. I've had it a few months now. The good, so far? The V6. Tons of power. The tranny. A good old 6 speed. No cruddy dual clutch 8 speed. The ELS is better in this vehicle than it was in my TLX. Maybe it's just the acoustics inside the car but it's really good. Obvious points would be the cargo space and so on. I do miss the dual screens but it was my choice to buy this used and not go with a 2017. Also, it's very quiet inside. A bit of road noise but no wind noise. The mileage in town is very good for an SUV. I'm averaging 22 and this is all stop and go stuff. No highways. It feels very substantial. Solid. The only thing that I find that I would improve on would be the ride. It's a bit rough on cruddy roads. Most everyone mentions that and I could see this leading to squeaks and rattles as time goes on. I shall see! The seats should fold completely flat, Acura! They're not bad but it's just being picky. Otherwise, I really enjoy this thing. It's only been a few months but I have had no issues with it. More than I can say for the first two months with the TLX.
Purchased a new car
Uses car for Commuting
Does recommend this car
---
Disappointing versus previous versions
by 4thtimeAcuraowner from MOntreal, QC | March 29, 2015
Acura has removed what made the RDX such a great car like the turbo and the Super handling feature while hiking the price... and yet there is not even a 10% improvement on MPG... as a former owner of the previous model, I am less than impressed... I suppose that if you have never owned on RDX before, it is a good car...
Purchased a new car
Uses car for Just getting around
Does not recommend this car
---
2014 Acura RDX
by Flower701 from Fontana, CA | October 20, 2014
We are very Happy with our purchase, we love the comfort the ride and size of our SUV. very sporty looking.
Purchased a new car
Uses car for Work
Does recommend this car
---
very satisfied
by Mr critical review from Downingtown, PA | September 25, 2014
I would buy the RDX again, FWD + navigation package. I wanted an SUV larger than say, CR-V or RAV4, b/c I feel better in a larger car when being tail gated. The 6-speed transmission coupled with the V6 engine provides truly satisfying power – I can surge up a hill if I feel like it – and I don't have to floor the throttle to do so. I get up to 29+ mpg highway on 89 octane. Very comfortable car. I don't understand remarks which say, "handling is not sporty." The car is agile, and quiet. 3 cons: I wish the gas tank was larger (although the mpg offsets this). I wish electronic display used a keypad awa a touch screen (but I like the range of functionality in the displays). I wish the rear storage area was 2 or 3 inches longer (but parking is easier)… but, I still love the car. Also, I expect to save $4K compared to say, a Santa Fe, over the life of the car in reduced maintenance costs (I owned a 2005 Santa Fe and compared with an Accord). Of note, I drove a CX-9 and a Tahoe and appreciate their strengths and weaknesses.
Purchased a new car
Uses car for Commuting
Does recommend this car
---
Overall a great car
by Retired Buyer from Plano, Texas | June 7, 2014
I was in the market for a 2012 MDX. From what I knew about the RDX, it was a 4 cyl. Personally, I would never own a 4 cyl. car. At the dealership, I noticed an RDX on the lot and the sticker got my attention. It was a 6! For the most part, the only difference between the RDX and the MDX is the 3rd row seats. My previous car had a 3rd row and in 8 years, I used it exactly once. Needless to say, I got the '14 RDX (loaner with less than 5K miles) for 4K less than the '12 MDX with 25K miles. It looks great, rides great, and has a lot of pep. I love the interior creature comforts. The blue tooth integration with my phone is amazing. Easy to set up and I can push one button and say the name of who I want to call. If I get a text message while driving, it is spoken to me. There are even a number of canned responses I can send with the push of a button. And, it will not allow me to read or send texts while the car is not in park ( I wish all cars had that feature). I also love the back-up camera. It takes a little getting used to, but once you do, you do not need to use the rear view or side mirrors when backing up! A minor downside is it requires premium gas. For me, that is a small price to pay for a car that performs this well. I see a lot of MDX's on the road. I recall it came out in 2001. There are still a lot of the 2001's driving around with 200K + miles on them. What does that say?
Purchased a new car
Uses car for Just getting around
Does recommend this car
---
Best car so far I have owned
by kpatelsdi from Oak Creek, WI | May 28, 2014
Its a perfect SUV. Nothing negative about it. Seats are very comfortable.We are very happy with its performance.
Purchased a new car
Uses car for Commuting
Does recommend this car
---
Solid SUV
by New to Acura from Central Illinois | May 24, 2014
I originally looked at an RDX in 2011. But didn't want a turbo charged car, so I bought a Mazda CX7 iTouring. When the 2013 RDX was introduced I looked again, but the Mazda was still too new. When the end of the model year came for the Acura, I started pricing a 2014 RDX. When I found a dealer that gave me the price I wanted, I traded the CX7 for an RDX. My RDX is a FWD with tech package. The Acura is bigger and more capable. Build quality on both vehicles is good, but the Acura is more quiet. Acceleration is much better, but the Acura feels much bigger in corners, and when parking in smaller spaces. I've only had the RDX for about 3 weeks, so I can't say anything about the reliability. I am hoping for the legendary reliability of Honda, but we will see. My experience tells me all cars have some level of reliability if you drive in reasonable ways, and do the maintenance. Overall I am happy with the RDX. It seems like a great highway driver. Good fuel economy (so far 29.7 mpg average - mostly highway) and a great stereo. Can't wait for our next long trip.
Purchased a new car
Uses car for Just getting around
Does recommend this car
---
Best car I ever had
by My RDx from La | April 10, 2014
Love my RDx best car I ever bought rides so smooth! I had 2 honda accords before and love honda I'm glad Acura is part honda
Purchased a new car
Uses car for Work
Does recommend this car
---
dont think its gonna get fixed
by frankie from hamilton nj | March 25, 2014
wow first day i recieved my new rdx awd with tech pack there is a noise in the dash board i brought it back to dealer 5 days after i bought it i was told when the acura remote start was installed they have to take parts of the car apart this is a acura remote start no one told me there would be a problem putting in there own product now the dashboard makes all kinds of noise well i recieved a call later that day and was told it was fixed so i drove 55 miles back to the dealer to pick it up well you guessed it it still makes noise i call acura care i heard back 4 days later now its going back again all this trouble on a brand new luxery brand acura my hyndai had no trouble and i had three of them
Purchased a new car
Uses car for Transporting family
Does not recommend this car
---
Love this vehicle!
by Honda loyal from Canonsburg, PA | February 19, 2014
I bought my RDX with Tech package 2 weeks ago and I couldn't be happier with it. It's all wheel drive goes up my driveway better than my wife's Mercedes ML350. The ride quality is sound and it is very quiet. The V6 is very quick and produces a nice sound. The seats are very comfortable and the ELS sound system is as clear as any on the market. If you are looking for a reliable, reasonably priced luxury SUV, I would definitely recommend the RDX.
Purchased a new car
Uses car for Commuting
Does recommend this car
---
People Who Viewed this Car Also Viewed
Select up to three models to compare with the 2014 Acura RDX.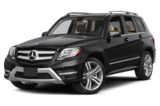 2014 Mercedes-Benz GLK-Class
Asking Price Range
$24,570–$40,134
Compare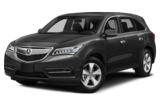 2014 Acura MDX
Asking Price Range
$29,532–$41,236
Compare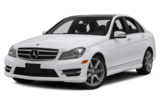 2014 Mercedes-Benz C-Class
Asking Price Range
$18,655–$34,387
Compare
2016 Lexus NX 300h
Starting MSRP
$39,720–$41,310
Compare
2015 Honda Pilot
Starting MSRP
$29,870–$41,620
Compare
2014 Lexus RX 350
Asking Price Range
$28,937–$40,669
Compare
2015 Toyota Highlander
Starting MSRP
$29,765–$44,140
Compare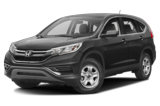 2016 Honda CR-V
Starting MSRP
$23,845–$33,495
Compare
Featured Services for this Acura RDX