Average Ratings
---
30 out of 31 people recommended this car.
---
Best car I've ever owned!
by first time acura owner from AR | January 5, 2015
While this is the nicest car I've ever owned, I feel there are probably very comparable options and only time will be the true tester of this vehicle. Also, as far as the features included, I feel that the price point is a little high for them. Yes, they are fantastic, however some very minor details seem to be a little flimsy for my comfort. This may be a harsh review as far as ratings, but in my opinion, no car is perfect. Hopefully, this car will last for years just like many consumers report of the brand and quality. Overall, very satisfied so far!
Purchased a new car
Uses car for Commuting
Does recommend this car
---
Nice car
by Jeff from Baltimore, Maryland | December 14, 2014
Got a great deal when the original owner traded it with 30,000 miles. I have been very happy with the first month. Great performance, fair mileage.
Purchased a new car
Uses car for Commuting
Does recommend this car
---
Awesome Car
by Car Guy from New England from Maine | November 16, 2014
Bought a 2012 Acura TL with Advance Package....after 3 weeks and many highway and I town miles, all I can say is WOW! Super handling, great mileage 30mpg on highway, excellent dealer experience. ELS stereo is the BEST car stereo that I have ever heard! All this, and I know that it will be reliable and have a very high resale value. This will be my first of many Acura's. Much better than my previous Infiniti G37x. Highly recommend the TL Advance.
Purchased a new car
Uses car for Commuting
Does recommend this car
---
Refined
by Sporty Luxury from Ok | November 23, 2013
2012 Acura TL 3.5 Advance-is more car for your money compared to similar competitors. The exterior lines are smooth and pleasing Interior offers many features. Leather heated and cooled seats are comfortable. Cabin is spacious, and quiet even at high rpms. 6 speed AT has quick smooth shifting. Accelerations from standing start or to passing speeds are faster than expected. Handling is smooth and accurate. Steering is precise Fuel economy has been as predicted Trunk space an area of concern with other reviews- Is better than expected. Roomy and access easier than expected. Reasons for this purchase luxury vehicle, Long history of better than expected reliability. I find is important, I don't like spending money for unexpected repairs or having to purchase routine care or parts only from the auto maker dealerships only. The feature I appreciate more than expected is the blind spot indicator. Feature I don't like- Premium gas 91 octane or higher is recommended
Purchased a new car
Uses car for Commuting
Does recommend this car
---
Acura is probably one of the underrated automobile
by Drive it like it is your last day from Lake Mary, Florida | November 23, 2013
Best banged for your money, more features, more value within car segment, higher resale value, superior service at seat dealer level ( IMHO ), Acura does stand by their product existing armrest which surface started to wrinkled. Honda should support Acura R&D a lot more so we can enjoy variety, features and technology at a higher level. You can't go wrong with this car.
Purchased a new car
Uses car for Commuting
Does recommend this car
---
Great certified Acura TL
by Foxyboy 33 from Cincinnati OH | October 6, 2013
Never owned a import besides one time drove a Mazda 626 many years ago that was it. Went back to American brands for a while until had a 2006 Impala was a piece of junk and lemon out of a lemonade decided switched back again until stopped at a Acura dealer looked at some certified cars found a affordable 2012 TL SH AWD with 23k miles was brand new from a lease return. The TL drives like a car I've never drove or owned before it's got the high technology and love the nice looking body styling it has from a smooth 6 spd transmission so smooth with a more adequate ride. The controls and settings are a plus with a voice activation navi and bluetooth settings the dashboard is very impressive and got a amazing sound system with available six month XM Sirius radio and the Bose kicks butts with the incredible crystal clear bass has all over the car interior. It's a sports car and Acuras are the most high end cars with a better value it holds with excellent quality and the performance it has as the Acura TLs are the most cars ever with a resale value ever. The car is a dream to drive and it's a comfortable ride with a quiet interior from more roomier space the seats are built are like NASA with the buckets inside with cooled and heated positions got. I'm now a Acura fan from driving this TL with high performance and a deep ride has with aggressive engine power with AWD makes more a fun car to drive.
Purchased a new car
Uses car for Commuting
Does recommend this car
---
Great value car
by Tman68 from Maryland | October 1, 2013
Engine is very smooth, sport mode is a thrill. Technology package in the sh model is the way to go. Umber leather interior is beautiful. This car has everything you need, plenty of room in the back seat, speed, sport tuning, great power train, superior handling, came from a 2006 c280 and this car is hands down a lot more friendly and fun!!!
Purchased a new car
Uses car for Commuting
Does recommend this car
---
TL's Keep Improving
by Jerry from Denver, Colorado | August 5, 2013
My first TL was a '97 that I had for 16 years. This new TL is fantastic in performance, comfort and style. With 80 more horstpower and 2 more gears I am getting more mpg than with the '97. I purchased one with the Technology Package and am enjoying all the bells and whistles.
Purchased a new car
Uses car for Just getting around
Does recommend this car
---
Saved our lives
by Tim from Port Orange, FL | July 16, 2013
I was driving south on Rt 95 in Georgia travelling in the middle lane at 75mph on cruise control when a guy/woman, driving an SUV, in the inside lane decided to take my spot. Luckily I caught sight of it out of the corner of my eye and immediately swerved hard left. Thank God no one was in the left lane. The SUV wasn't more than inches from our left side where my wife was sitting. The car turned sideways at a 45 degree angle. I cut it back as I hit the warning ruts by the inside shoulder and it did another 45 the other way. I finally cut it back as the car rocked and straightened out. I swear that if didn't have the TL the car would have flipped and we would have been done. Of course learning how to drive in the New England snow and Ice also helped. We love our Acura!!!!!!
Purchased a new car
Uses car for Just getting around
Does recommend this car
---
Poorly Run Acura Dealer Ruining the Acura Brand
by Disappointed NY Customer from New York | June 24, 2013
Dealt with a poorly trained internet sales person who, after several questions she couldn't answer, transferred me to the sales manager, Thomas. Had a discussion with him regarding an out of state purchase of an Acura TL. After several minutes he transferred me to Dean, the finance manger. I submitted an application and set up a tentative pickup for Friday. Dean was supposed to get back to me when he got some info on financing.. he never did until I called in. I requested to have the car and all the paperwork ready to go for 10AM Friday. Fast forward to Friday. We drove 4 hours to hear that Dean "is not in yet" and no whereabouts on Thomas. OK... Let's see the car. Another sales lady decided to help us while Thomas/Dean came in. After 20 minutes she takes me out back where they just started washing the car. The car was DIRTY and the interior was a mess. THERE WAS A DEAD BEE IN THE CUP HOLDER. Nothing was done on the car. I was disappointed but figured they can spend some time on it while I did the paperwork. Then we found a noticeably sized dent in the quarter panel. The sales lady said that since there was no paint chipped they can fix it by "popping it out" and she would call the guy to come in now. Fine. When we went back in and I discussed it with them they were surprised that I wanted to take the car home the same day. When I reminded them I came from NY and drove 4 hours they said that I would need to wait for plates before taking the car home. At this point I was very frustrated as none of them informed me of this. Not Dean or Thomas (who I hoped was more knowledgeable than the other employees but wasn't). I felt this was their first time dealing with an out of state buyer and they blew it. I angrily asked for my deposit back and was going to leave back to NY. Thomas offered to deliver the car (after it was properly detailed and the damages fixed - it also had crack in the windshield). After considering the gesture we sat down with Dean to sign the paperwork. I just felt taken advantage of and they lost my trust. I doubted the CPO certification was done and just had a bad gut feeling about them... 1 week later - I ended up purchasing a similar TL that was traded in at a closer Acura dealer. They took good care of me and offered a better price than Prime. Now my dad is looking to purchase an MDX from them as well. All in all - stay away from Prime. There are better deals out there. You shouldn't have to settle for their games.
Purchased a new car
Uses car for Commuting
Does not recommend this car
---
People Who Viewed this Car Also Viewed
Select up to three models to compare with the 2012 Acura TL.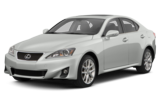 2013 Lexus IS 350
Starting MSRP
$40,320–$42,780
Compare
2014 Lexus GS 350
Starting MSRP
$47,700–$49,950
Compare
2013 Cadillac XTS
Starting MSRP
$44,075–$60,385
Compare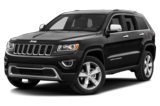 2015 Jeep Grand Cherokee
Starting MSRP
$29,995–$64,595
Compare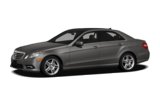 2012 Mercedes-Benz E-Class
Asking Price Range
$23,204–$49,316
Compare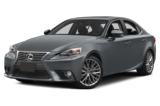 2014 Lexus IS 250
Starting MSRP
$36,100–$38,635
Compare
2014 Ford Taurus
Starting MSRP
$26,780–$39,980
Compare
2014 Nissan Quest
Starting MSRP
$26,220–$42,870
Compare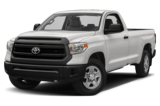 2014 Toyota Tundra
Starting MSRP
$26,200–$47,600
Compare
Featured Services for this Acura TL