Average Ratings
---
18 out of 21 people recommended this car.
---
2013 TL Tech (no AWD)
by Null from St. Louis, MO | September 13, 2016
I got a good deal on a used lease turn in with 13,000 miles. A lot of these are being turned in off leases currently. The TL is a fantastic vehicle. The non-AWD version is cheaper and rides a little smoother, usually costing less. But if fast turns are your thing, the AWD does an amazing job in controlling an otherwise heavy car. It's pretty big by today's standards, but cheap for mid-size luxury. You might also consider the Lexus ES350, Hyundai Genesis, Cadillac CTS. Features: The list of standard features is superb, but I strongly advise getting the Tech package at minimum. The value difference is enormous. The ELS audio system sounds amazing with a bluetooth source. However, the TL in any guise feels pretty outdated compared to any loaded 2017 and especially against the TLX. Despite the Super Nintendo graphics on the nav system, it's actually convenient and works pretty well. Don't expect all the interactive features to work well - I just sort of ignore them except for weather. Drive: This was the seller for me. The ride is smooth and quiet but not numb. You can inflate the tires far past recommended for an even better ride. Acceleration is a pure joy - strong, consistent, and the revs sound amazing. Just be warned that MPG is pretty bad - I don't drive long distances often enough to care. Interior: Best car seats I've ever sat in. Another seller. Soft but still supportive. Lots of storage and compartments. The black is very classy (subjective) and modern against chrome look accents. The steering wheel feels smooth. No folding rear seats however. Reliability/resale: Maintenance is cheap. The car feels very solid. I did have the tire pressure monitors ALL fail at once, 16k miles, covered by warranty. Acura has amazing resale value and predicted longevity - "drive it till it dies" might be a long time.
Purchased a new car
Uses car for Just getting around
Does recommend this car
---
Clutch failure
by Ryno from Cincinnati | June 30, 2016
Clutch has blown at 39 K, seems premature to me, dealer service department is dancing around the early demise. May need a $400 replacement.
Purchased a new car
Uses car for Work
Does not recommend this car
---
Reliable and Quality Vehicle
by GAM Car Owner from Ohio | March 24, 2016
The 2013 Acura TL provides a great value for the money in the fact that you are basically buying a Honda that includes a lot of bells and whistles as standard options. I purchased the 3.7 liter SH-AWD with Tech package. This car is much more powerful than my previous 2004 Acura TL. My past TL was one of the most reliable cars I've ever owned, which is why I searched for a newer version when it came time. These vehicles also provide everything you would want with the technology package including: Bluetooth phone and audio streaming, internal audio hard drive storage, USB connectivity, Navigation, Key-less entry and ignition, and much more. If you are looking for a quality car with some good performance options, the TL is a great choice.
Purchased a new car
Uses car for Just getting around
Does recommend this car
---
Excellent Value and tons of fun to drive
by Cowboy911 from Ohio | February 12, 2016
Owned 5 Acura's. Currently have 2006 MDX with ~200k miles. Still going strong, now my daughters car for school. Back to the TL, I have 2012 SH-AWD with 60k miles. Love this car, handles winters in Ohio great. But the real joy is summer driving. I wish I could floor this engine all the time, acceleration is great and the sound is a religious experience :) Cornering under acceleration is like no other care I've driven., The Sh-AWD absolutely rockets this car through corners like you're on rails. Love the ride, nice combination of sport and lux, but steering is a little heavy for my taste. Some complain that the interior is too busy, but I prefer the convenience of having controls for all the common functions at my fingertips instead of having to navigate through a menu to change settings. Once you spend some time with the car the confusion disappears. We've always had excellent quality/durability with all of our Acura's. This TL continues to be dependable, still feels new after 4 years and 60k miles, love it.
Purchased a new car
Uses car for Commuting
Does recommend this car
---
Driving Experience
by Miss Elizabeth from AZ | January 3, 2016
This is a beautiful car and body style...Is very quiet and have had no issues with ...I will probably continue to stay with the Acura and recommend it to anyone wanting a new or different car.
Purchased a new car
Uses car for Just getting around
Does recommend this car
---
Dead at 63,000 miles
by v burke from Southern CA | July 9, 2015
Bought a TL as an "upgrade" for my old reliable Honda Accord. What a mistake! After caring for this car and doing all of the recommended maintenance it blew the engine at 63,000 miles. Technically it is only cylinder #5 that is no longer holding compression, but it is going to be thousands of dollars to repair and it really should not have happened. We specifically bought this car because of Acura's UNFOUNDED reputation for high reliability. Other things to consider with this car: It has a really bad blind spot. I have had many close calls in traffic with the TL as well as having a fender bender with a mail truck in the lane next to me that I simply never saw. The doors are heavy want to swing close. They are constantly bashing into your legs. The older model (2007) no longer interfaces with my iPhone to take Bluetooth calls. The front leather seats disintegrated after 5 years. They just became crispy and started to crack apart. Overall, NOT worth the higher price tag compared with a Honda.
Purchased a new car
Uses car for Commuting
Does not recommend this car
---
My Review
by Anthony S. from League City, TX | April 9, 2015
I went to AutoNation Acura in League City, TX, in hopes of getting a new car. I was helped by Mr. Brown, who helped me find a great car! With his amazing help and an amazing test ride, I left with the 2013 Acura TL. This car is a great combination of luxury and sport. It ride so comfortably, when the windows are up you practically hear nothing from the outside, all you hear is how nicely that engine runs. I've only had this car for about a month now, but I'm happy with the choice I made, Definitely would recommend this car to friends !
Purchased a new car
Uses car for Just getting around
Does recommend this car
---
Not perfect, but better than the rest (for the $)
by Only sports sedan really worth the $$$ from Tallmadge, OH | February 25, 2014
I've had the SH-AWD w/Advance package (auto) for over a year now. I spent a ton of time test driving and researching luxury/performance sedans. In the end, I opted for the wise choice...not the "I want to look cool and don't care if I spend thousands on repairs" choice. Yes, I really liked the Audi A4, but it's smaller, has less power, and I don't care what anyone says...not as reliable as the TL. People with a ton of money don't care about resale value, etc., but I do. If you want a comfortable ride, lots of technology, and pretty darn good performance (without going to the repair shop), then this car is for you. If you care more about image and looks and are loaded, then buy something else.
Purchased a new car
Uses car for Work
Does recommend this car
---
Unique Tourer!
by Car Lover from Iowa | February 9, 2014
After two Infiniti G35s (2003 and 2006), I purchased a 2013 Acura TL SH-AWD with the Technology Package 6MT -- the only configuration in which I could get a manual transmission -- in March 2013. While it is very capable of carving up canyon roads at illegal speeds, I have to say that it is best appreciated as a very competent, athletic touring car rather than as a sports sedan. It is absolutely unique and a compelling value: 300+ HP in a V6,+ AWD + Sport Suspension + Tech Features + Midsize Room and Comfort, for only about 40K of real-world money. It is the car for people who have grown up on sports sedans, switching their preferences to a little bit more of comfort and luxury over performance as they mature. I love my car and its all-weather capabilities. Some aspects of the exterior could have been slightly modified, and I would have liked a little bit more trunk room. But that is quibbling. Love it for what it is -- a superb touring car and a screaming value.
Purchased a new car
Uses car for Just getting around
Does recommend this car
---
Worst Car in the Maket!!! First and Last Acura!
by terryJ from | January 2, 2014
The TL is probably the worst car in the market, Acura should close their business forever! This is super super bumpy and noise ride. I can feel every bumps on the road even tiny bumps and there are rattles from center console when go over bumps. The suspensions also make thumping and popping sound when go over bumps .The engine runs rough after just 10k mils. What a horrible ownership of this car. Can't wait to get rid of this junk. What a waste of money. I should do more research before i buy this car. First and last Acura! Do not buy any Acura cars!!!
Purchased a new car
Uses car for Just getting around
Does not recommend this car
---
People Who Viewed this Car Also Viewed
Select up to three models to compare with the 2013 Acura TL.
2013 Lexus GS 350
Asking Price Range
$23,709–$37,001
Compare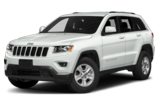 2015 Jeep Grand Cherokee
Starting MSRP
$29,995–$64,895
Compare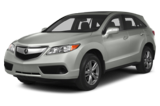 2013 Acura RDX
Asking Price Range
$20,026–$30,350
Compare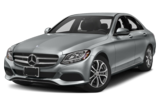 2016 Mercedes-Benz C-Class
Starting MSRP
$38,950–$73,250
Compare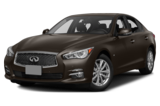 2015 Infiniti Q50
Starting MSRP
$37,150–$45,450
Compare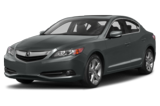 2013 Acura ILX
Asking Price Range
$14,266–$21,746
Compare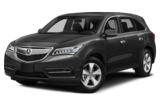 2014 Acura MDX
Asking Price Range
$29,532–$41,236
Compare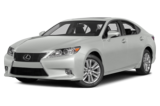 2014 Lexus ES 350
Asking Price Range
$23,602–$34,742
Compare
Featured Services for this Acura TL