Average Ratings
---
13 out of 14 people recommended this car.
---
Not perfect, but better than the rest (for the $)
by Only sports sedan really worth the $$$ from Tallmadge, OH | February 25, 2014
I've had the SH-AWD w/Advance package (auto) for over a year now. I spent a ton of time test driving and researching luxury/performance sedans. In the end, I opted for the wise choice...not the "I want to look cool and don't care if I spend thousands on repairs" choice. Yes, I really liked the Audi A4, but it's smaller, has less power, and I don't care what anyone says...not as reliable as the TL. People with a ton of money don't care about resale value, etc., but I do. If you want a comfortable ride, lots of technology, and pretty darn good performance (without going to the repair shop), then this car is for you. If you care more about image and looks and are loaded, then buy something else.
Purchased a new car
Uses car for Work
Does recommend this car
---
Unique Tourer!
by Car Lover from Iowa | February 9, 2014
After two Infiniti G35s (2003 and 2006), I purchased a 2013 Acura TL SH-AWD with the Technology Package 6MT -- the only configuration in which I could get a manual transmission -- in March 2013. While it is very capable of carving up canyon roads at illegal speeds, I have to say that it is best appreciated as a very competent, athletic touring car rather than as a sports sedan. It is absolutely unique and a compelling value: 300+ HP in a V6,+ AWD + Sport Suspension + Tech Features + Midsize Room and Comfort, for only about 40K of real-world money. It is the car for people who have grown up on sports sedans, switching their preferences to a little bit more of comfort and luxury over performance as they mature. I love my car and its all-weather capabilities. Some aspects of the exterior could have been slightly modified, and I would have liked a little bit more trunk room. But that is quibbling. Love it for what it is -- a superb touring car and a screaming value.
Purchased a new car
Uses car for Just getting around
Does recommend this car
---
Worst Car in the Maket!!! First and Last Acura!
by terryJ from | January 2, 2014
The TL is probably the worst car in the market, Acura should close their business forever! This is super super bumpy and noise ride. I can feel every bumps on the road even tiny bumps and there are rattles from center console when go over bumps. The suspensions also make thumping and popping sound when go over bumps .The engine runs rough after just 10k mils. What a horrible ownership of this car. Can't wait to get rid of this junk. What a waste of money. I should do more research before i buy this car. First and last Acura! Do not buy any Acura cars!!!
Purchased a new car
Uses car for Just getting around
Does not recommend this car
---
Beautiful car
by tennis gal from Ann Arbor, MI | November 21, 2013
The Acura feels so luxurious and safe. I love the performance and the hard drive that holds all my favorite songs/CD's. The Navigation and hands free phone features are really easy to use. Loving my new car!!
Purchased a new car
Uses car for Just getting around
Does recommend this car
---
Good car!
by Tl from Houston, tx | November 12, 2013
Got this car at a steal so had to pick it up. It has great performance, styling, and handling. Overall it's an amazing car that you can't help but fall in love with. Would recommend this to anyone needing a cool fast and awesome car.
Purchased a new car
Uses car for Commuting
Does recommend this car
---
Love the Acura TL
by Big N Houston from Houston, Texas | November 10, 2013
I don't have a lot to say except that my wife loves the car. While the navigation package is rather pricy the rear view camera and display screen make the car safer and more fun to drive. This will not be our last Acura purchase.
Purchased a new car
Uses car for Commuting
Does recommend this car
---
Best car for value
by Caliman from Redlands,ca | August 12, 2013
This is my 2nd TL I have owned and 3rd Acura. The car performs excellent and gives you more for your money than any other luxurary car. The body has not changed much but the engine gives you more power and better gas.
Purchased a new car
Uses car for Commuting
Does recommend this car
---
Fantastic motor car
by Philip F from VA | July 21, 2013
I am delighted with the handling characteristics of the TL! When you approach a corner, the car just glides right through it with ease and little or no effort on my part. It is comfortable and beautiful inside. The Tech version takes a bit of learning but, as a retired Naval Aviator I can tell you it is close to flying my helicopters! It is wonderful in all respects. Enjoy the ride, enjoy the tech and enjoy the price!
Purchased a new car
Uses car for Transporting family
Does recommend this car
---
Smooth & Powerful
by Car Enthusiast from Mt. Kisco, NY | June 21, 2013
We love our TL, this is our second which replaced our 2005 that had about 120,000 miles. The toughest part of our decision process was convincing my wife to say goodbye to the 2005 TL. We've had our New TL for about a month now and have put it through its paces. The car is unbelievably quiet and smooth. The first week that we had the car we took a trip to Canada, nine hours each way, the car was outstanding comfortable ride, supportive seating, great accelaration and better than 28mpg, what more could you ask for. On our return trip we drove through four hours of heavy rain, and again our TL showed us that it was not just a fair weather friend, it was glued to the pavement and responsive despite the adverse conditions. Acura knows how th get it right for those of us that enjoy driving.
Purchased a new car
Uses car for Just getting around
Does recommend this car
---
My 3rd TL
by TonyB4GT from Iowa | May 30, 2013
When I decided on the front-wheel drive, Phantom Blue Pearl TL with the Advance Package, I didn't realize that it was such a unique choice. Three dealers were working on finding one for me; one finally did – 3 states away! Glad that they did, as I love this car and have been getting tons of compliments on it, which begs the question of why it's so hard to find? My only complaint, and it's a minor one, is that there is only one interior choice if you pick the blue exterior. It is a metallic trim and I prefer woodgrain; hence the 3 star rating. Everything else about this car is what I've come to expect from Acura (this is my 3rd TL). I'm having fun learning all the technology (navigation, voice recognition, audio, bluetooth). Speaking of audio, the sound system is fantastic and I really like the speed sensitive volume. While not a big deal, it would be nice if you could transfer music to the internal hard drive from sources other than CD (iPad, jump drives, etc.). There is a connection to play music from those sources, you just can't transfer it to the hard drive and store it there for future play. Car drives like I'd expect from an Acura. Handles well in the turns. There is a slight hesitation when you punch it, but when it kicks in, the car moves! So only 4 stars on performance. I like the manual shift option when driving on curvy roads. It's taking some getting used to the paddle shifting, vice on the gear shift knob like my previous TL, but I'm getting the hang of it. Overall, easily the best TL of the 3 that I've owned, hands down. I keep buying them because they are great cars – very reliable. They just keep making this car better all the time!
Purchased a new car
Uses car for Just getting around
Does recommend this car
---
People Who Viewed this Car Also Viewed
Select up to three models to compare with the 2013 Acura TL.
2013 Audi A6
Starting MSRP
$42,200–$50,400
Compare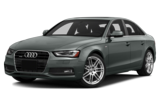 2013 Audi A4
Starting MSRP
$32,500–$33,400
Compare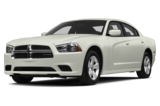 2013 Dodge Charger
Starting MSRP
$26,295–$45,450
Compare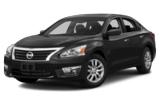 2013 Nissan Altima
Starting MSRP
$21,760–$30,560
Compare
2013 Mazda Mazda6
Starting MSRP
$20,725–$29,990
Compare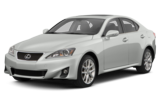 2013 Lexus IS 250
Starting MSRP
$35,065–$37,525
Compare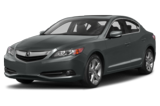 2013 Acura ILX
Starting MSRP
$25,900–$29,200
Compare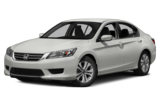 2013 Honda Accord
Starting MSRP
$21,680–$33,430
Compare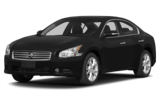 2013 Nissan Maxima
Starting MSRP
$31,000–$33,240
Compare
Featured Services for this Acura TL