Average Ratings
---
8 out of 9 people recommended this car.
---
A little upscale hatchback for Mom
by MidMom downsizer from San Jose, CA | February 8, 2013
I wanted a manual transmission car with 4 doors and hoped for leather seats. I looked at the limited selection of cars with the first two features in my price range for months. I've always hated hatchbacks, so the car had to really convince me. I bought a used S-line A3 gas 2.0 L turbo in an unwanted color combo after falling into car lust on the test drive. I've now owned it for almost three months, time to get to know it better. It's turned out to be just enough car for zipping around town on my errands and my dwindling teenage transport tasks. Pros- It has very responsive steering and braking and is peppy on acceleration (turbo!). Handling on the road is really good, excellent brakes. Nice Bose sound system. It feels very comfortable and solid for a small car. Nice interior for a hatchback. Multiple hatch compartment attachments for tie downs. Nice sporty exterior. Steering wheel is just the right size for the car. Bluetooth works great, and sound quality for the cellphone seems crisp and sharp on my end. Excellent headlights. Very adjustable seat belts and seat. Short people can have the shoulder belt in a comfortable place. Good forward visibility and mirrors. The back seat is big enough for full size people. The car has many good features and I still like it. Cons- Horrid DNS-E nav system/entertainment center. It's lame, limited, and complicated. I don't see how Audi can charge extra money for this dinosaur option. Gas tank is a little on the small side.The gas mileage is not that bad, mid or upper 20's, but it's not super economical due to it's preference for premium. (turbo!). I feel like it is constantly demanding to be fed. The dash lights a little fuel pump symbol to refill at a quarter tank. A somewhat annoying dash display also tells you when to up or down shift. Touchy on downshifting, you can stall it out if too aggressive. A lot of the gimcrackery features of the electronics tried my patience at first until I was able to figure out how to turn then off. Ugly cheap looking metallic trim on the bulbous round heating vents. It is short on headroom and could be cramped for large people. Typical VW/Audi lack of reliability, I've already had a malfunction light up on this "certified used car". Defroster sounds like a jet turbine, the fan is way too noisy at higher settings. The ride is sporty, which is a little fatiguing on a long trip. Really noticed it after 4 to 6 hours on the interstate. Seats could be a lot better on fit and support. I can barely hear the engine, but I can hear road noise. Not sure if that is the tires or the car. Limited corner rear visibility due to the fat side roof pillars. Oddly configured flimsy cup holders in the rear console. Nothing I can't live with overall. What I wish this car had- The cold weather option with the mirror defrost and the heated seats. And a manual diesel version would have been perfect. The diesel is only available in the automatic. Also, I think I would prefer a solid roof with a sliding moonroof door like my old VW. The glass roof makes me kind of nervous should the car should ever roll over in an accident. Also, the dual retractable sunshades seem like a damage prone design. Rear door pockets and some sort of real cup holders in the rear seat area would have been nice too.
Purchased a new car
Uses car for Just getting around
Does recommend this car
---
A Question of Balance
by DANDAD from Boston | April 3, 2012
We bought a 2010 A3 TDI with Premium Plus interior, Navigation, Cold Weather, Convenience package and AudiCare extended warranty remaining up to 45,000 miles. Nicely balanced car, excellent handling, 44 mpg at 60 mph, reasonably comfortable seats, good sound system, very practical with the hatchback. We are only aware that it is a diesel when accelerating from a stop and when filling up. The torque is impressive. It is a step above our 2003 Golf TDI.
Purchased a new car
Uses car for Commuting
Does recommend this car
---
S3 Rocks!
by Trayner from Denver, CO | July 29, 2011
Love my S3 Super sporty...so much fun to drive tight sterring...I feel so comfortable in this car's engineering and responsiveness! I did get the sky system...even though the roof is heavily tinted and has the sun diffusing screen, the interior of the car in the summer it definately warmer. Wouldn't trade this car for anything! Loving every minute of driving it!
Purchased a new car
Uses car for Work
Does recommend this car
---
Striking front and rear views but dull inside.
by Babs from Baltimore, MD | April 26, 2011
The look of the A3 is not as dreadful as its larger stalemates. The interior is way to plastic. The use of metal-look trim abounds. If available, look at the previous generation and notice the downscale of the interior. Reliability has never been one of Audis traits. Repairs are more expensive than comparable models outside of the Audi/VW line. I would suggest this car if you just have to have an entry luxury automobile with an adorable face and tail.
Purchased a new car
Uses car for Just getting around
Does recommend this car
---
I've never loved a car before!!!
by Catwoman from Allentown, PA | April 19, 2011
my A3 is the best car that I've ever owned. It's responsive, nimble, and comfortable. Gas mileage could be a bit better but the overall performance is worth it... I haven't regretted the purchase for a second!!!
Purchased a new car
Uses car for Just getting around
Does recommend this car
---
A3 review
by Stig from ny,ny | November 18, 2010
- 6spd DSG transmission is smooth upshifting and down shifting. - Ride is smooth and not too harsh. - Gas mileage for the 2.0T has been good 32mpg highway - Exterior styling is nice.
Purchased a new car
Uses car for Just getting around
Does recommend this car
---
Driving a Badge
by Smart Car Shopper from Chicago | October 6, 2010
If you want to buy this car for the sake of saying,"Look, I drive an Audi", than this is the car for you. Rocket with a hatchback? Obviously some of these people don't shop around when buying a car. I compared the Audi A3 to a Subaru STI. Both cars were around 38k. For that price, the Subaru had All Wheel Drive but it was an option for the A3 The Subaru completely destroys the A3 in every possible category. Not only is the Subaru bigger than the A3, it produces 305hp where the A3 produces a dogged 200hp. The fact that I still had to pay another 3k for AWD for the A3 easily turned me towards the Subaru.
Purchased a new car
Uses car for N/A
Does not recommend this car
---
It's a Rocket with a Hatchback
by Audi Lover from Broomfield, CO | May 27, 2010
From the superb exterior styling, to the mind-blowing interior build quality and leather seats, this rocket was designed by true experts. The performance is stunning for a car in this price range, with amazing Quattro grip and turbo acceleration, paired with super-accurate steering and powerful brakes. I can blow by nearly any car on the highway, and out-corner them, too. I get over 30 mpg on the highway, easily, and 29.8 mpg in daily mixed driving. The dashboard computer is the best, constantly calculating mileage. The engine is a 2.0T, so it gets great mileage due to relatively low displacement, but it will fly on demand with the turbo engaged. This means the best of both worlds--excellent mileage and excellent power. In fact, the mileage is way better than my Subaru Impreza Outback Sport (non-WRX), and the performance, obviously better! The seats are very comfortable, the control layout is truly ergonomic, and the rear hatch storage is good. This car feels very safe with 6 airbags, AWD in the Quattro, traction control, anti-lock brakes, and super high-tech stability control which constantly measures axial rotation of the vehicle, automatically adjusting braking power as needed to keep the car going straight during slippage. Amazing.
Purchased a new car
Uses car for Just getting around
Does recommend this car
---
Best Hatchback ever
by Hatchback Enthusiast from Orange, CA | May 14, 2010
I've had just about every import hatchback from an Integra and Eclipse to a GTI and now the A3. This is by the far the best one yet. It was more $$ than any of the past cars, but it is obvious why. The Fit and Finish is better than some cars twice it's price. The exterior is definitely a step up from the "Hot Hatch's" I've had in the past. The Performance is amazing considering I can still get just over 30 MPG on highway drives. One thing I was truly excited/relieved about was the quality and useability of the Bluetooth system. Connecting was easy and it's awesome to have my contacts at my fingertips vial the steering wheel control, and the voice dialing works perfect. Lastly the reason I love Hatchback's is the best of both worlds from performance to the fact I can take this thing on road trips with cargo room or even to my Home Depot trips and fill up the back with the seats down.
Purchased a new car
Uses car for Commuting
Does recommend this car
---
People Who Viewed this Car Also Viewed
Select up to three models to compare with the 2010 Audi A3.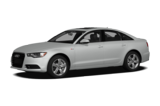 2012 Audi A6
Asking Price Range
$17,011–$33,755
Compare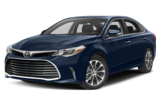 2016 Toyota Avalon
Starting MSRP
$32,650–$40,450
Compare
2013 Chevrolet Silverado 3500
Asking Price Range
$19,831–$56,339
Compare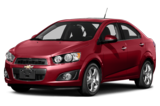 2015 Chevrolet Sonic
Starting MSRP
$14,245–$21,945
Compare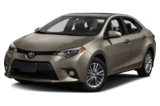 2015 Toyota Corolla
Starting MSRP
$16,950–$22,955
Compare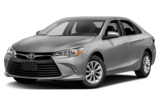 2016 Toyota Camry
Starting MSRP
$23,070–$31,370
Compare
Featured Services for this Audi A3