Average Ratings
---
10 out of 11 people recommended this car.
---
Happy with my choice
by A3 Owner from Roanoke VA | August 19, 2014
My commute is 90 highway miles per day. I bought the A3 Premium Plus edition because of the upgraded headlights and stereo options. The car averages 42 mpg round trip at 70 mph. It has plenty of power for cruising/passing and is comfortable. Couldn't be happier.
Purchased a new car
Uses car for Commuting
Does recommend this car
---
Would recommend.
by AudiA3TDI from Trumbull, CT | September 21, 2013
Thanks Gus & Kevin. Good experience with Champagne Motors. Good transaction, they topped the fuel tank & changed the oil too.
Purchased a new car
Uses car for Commuting
Does recommend this car
---
Do your research on fuel injectors disintegrating
by swanpoint from Chantilly, VA | May 8, 2013
The fuel injectors on these vehicles are extremely intolerant of variations in the quality of diesel fuel. My A3 fuel injector disintegrated and destroyed the turbo and the engine. Audi of America told me what the dealer told me "you put bad fuel" in the car. I put standard diesel.
Purchased a new car
Uses car for Commuting
Does not recommend this car
---
Got my sporty back
by favoritejin from San Francisco Bay Area | June 21, 2012
Been a big BMW fan. Went from M3 to 550i. I loved my M3. It was the most fun I've ever had in a vehicle. If it wasn't for the stupid rain, I would still have that car. The 550 didn't compare. Granted, the 550 was big, luxurious, and fast (had the sport package), and handled very well. But I just couldn't get over the fact that the 550 was still kind of sluggish compared to the M3. And what gas guzzlers these BMW's are. I was lucky to average 20 mpg on the freeway. And filling up the 18 gallon tank easily cost me $75 per tank. I test drove a 2012 A3 with the sport package and 18" wheels and loved it. I pretty much had the M3 feel back, but so much smoother and quieter, which seems to become more important with age. So I went searching, cause I don't believe in buying new cars. Found a very low mileage 2011 A3, premium plus and the all important and rare Titanium Sport package. Wow, the rare 18" monza wheels are nice, the car grips like crazy, the paddle shifters give you instant passing ability, alcantara leather seats don't get as hot, and the black roof liner gives it a custom touch. It's quiet when you want it to be, yet very powerful and just throaty enough when you step on it. It does have a little bit of turbo lag, but nothing that you can't get used to. And being able to fill up for $40 and go further, yes, well worth it. So enough of the pros, now for the cons (cause nothing is "perfect"). -at night, with headlights on, even stopped, when you open the driver door, the car beeps at you constantly and there is no way to turn it off, annoying -the HID headlight casing reflects a yellowish tint -lower gears shift too early, causing slow starts -car features are not as adjustable as BMW's -empty buttons below the radio are unsightly So the cons are mostly superficial things. The pros definitely outweigh the cons. I've gotten a lot of looks in the A3, and I just love driving it. Decision well made.
Purchased a new car
Uses car for Commuting
Does recommend this car
---
Sensational mileage, neat car!
by northerner from New England | December 19, 2011
After doing a lot of research, I decided to trade my old Audi A4 for a new Diesel Audi A3 TDI. I love everything about it (except the navigation system). I am getting 40 MPG in city/highway combination and if the car does not have the punch of the Audi A4, it still has a powerful acceleration and super stability. The disappointment comes from the Navigation/music system which takes a bit of learning...However, once this is done I expect everything will be perfect. I love the fact that I only have to fill the tank about every 500 miles or so. I found the price tag very high, however. Because it was the only model in New England with the specifications I needed for the kind of commute I do, there was very little room for negociation.
Purchased a new car
Uses car for Commuting
Does recommend this car
---
2011 A3 Premium S-Line TDI is a Joy Ride!!!
by tomcio78pol from Des Plaines, IL | November 2, 2011
Bought this vehicle in June and enjoy everyday ride! Stylish w/ excellent performance, outrages gas mileage (City 31/ Hwy 42) AVG 35MPG! Not as noisy TDI as I thought. Good interior/exterior design/quality of workmanship. Decent acceleration & excellent handling. Very stable/firm chassis. Huge cargo. Poor front visibility plus not enough leg room for taller drivers. Hard to get in/out for taller/older people. Despite cons, I really love this vehicle. PROS: Gas mileage/Handling/Reliable/Storage CONS: Price/Front Visibility/Compact vehicle
Purchased a new car
Uses car for Commuting
Does recommend this car
---
Excellent driving machine
by Fuel economist from Durham, NC | September 19, 2011
I have spent about six weeks to search and found only 250 cars in entire nation of what I wanted to buy and only one that I wanted to own! It was a great experience talking to all the great salesmen across the nation from New York to California and Washington to Florida!! Interestingly I found the car close to my home in Cary, North Carolina! I enjoy every moment of my association with my Audi A3 TDI!
Purchased a new car
Uses car for Commuting
Does recommend this car
---
Luxury with fuel economy
by Ex BMW Addict from Dallas, TX | April 13, 2011
Having driven BMWs for the last twelve years, one an X5 with the sport package and a 335i, both with BMW thirsty engines, it is a wonder to fill-up this beautiful little diesel with fuel on a monthly schedule rather than every ten days. Last September, everyone was lulled into a false sense of comfort with fuel prices but the per gallon price was bound to hike again and it has. My A3 TDI has the Premium Package and it is a pleasure to drive. No cranky warning lights to deal with either since my September purchase.
Purchased a new car
Uses car for Just getting around
Does recommend this car
---
Frugal and sporty hauler
by Audi convertee from Charlottesville, VA | March 30, 2011
I put 2k miles shockingly fast on my new 2011 A3 TDI Premium Plus with the Sport Package. I made up a plethora of excuses to run errands just because the A3 is such blast to drive. I appreciate the car's grippy handling and precise control. Don't be put off by the 140 hp - 236 ftlb of torque really gets the car moving after stopping at a traffic light, and it's all too easy to squeal the front tires. The Audi's luxury feel makes it a clear step above it's VW cousins. And seeing the Audi in a parking lot near a Jetta Sportwagen constantly reminds me that the Audi's price premium is well worth it. The Audi has such a distinctive presence compared to its rivals. I've been getting consistently around 40 mpg mixed when paying reasonable attention to the instant fuel consumption gauge. It becomes a fun game trying to increase the average consumption. But, admittedly, its more fun to power through the corners and dash around town while not worrying about how much diesel is running through the engine. The TDI offers a great mixture of utility, luxury, and spirited performance, while not guzzling eye-popping amounts of fuel. Yeah, it's a pricey little toy, but man it's always exciting getting behind the wheel and zooming down the road.
Purchased a new car
Uses car for Commuting
Does recommend this car
---
pretty nice car
by mbs model from foley, ala | March 10, 2011
it was a smooth riding car but needs more features and a less price. i would have liked for it to be more entertaining
Purchased a new car
Uses car for Just getting around
Does recommend this car
---
People Who Viewed this Car Also Viewed
Select up to three models to compare with the 2011 Audi A3.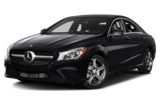 2016 Mercedes-Benz CLA-Class
Starting MSRP
$32,050–$34,050
Compare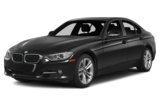 2015 BMW 320
Starting MSRP
$32,950–$34,950
Compare
2011 Toyota Avalon
Asking Price Range
$12,638–$22,482
Compare
2014 Lexus GS 350
Asking Price Range
$27,105–$40,569
Compare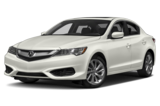 2017 Acura ILX
Starting MSRP
$27,990–$34,980
Compare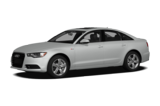 2012 Audi A6
Asking Price Range
$17,033–$33,765
Compare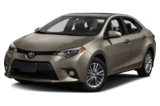 2016 Toyota Corolla
Starting MSRP
$17,300–$23,125
Compare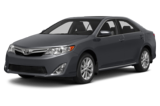 2014 Toyota Camry
Asking Price Range
$12,616–$19,980
Compare
Featured Services for this Audi A3