Average Ratings
---
14 out of 22 people recommended this car.
---
Reliable Audi
by Alan from Temecula | July 17, 2013
I have used the Audi as my commuter car for years. The car starts up every day and performs the same every day: perfectly. It is a great ride, and Audi has created a well designed interior. Granted the Audi requires maintenance and repairs, however, frequency of repairs or maintenance is no different than other cars I've owned. I must say the cost of repairs is a bit higher, but not much higher than most cars. The owner will need to shop for a mechanic who is knowledgeably of the Audi, yet does not over price the repairs. When I have gotten a repair done, the range of price is substantial. The owner of the Audi must be willing to maintain this car regularly. Comfortable, reliable, attractive, and sporty. I would definitely recommend to a friend.
Purchased a new car
Uses car for Commuting
Does recommend this car
---
Experienced users only
by ETS from PA | September 15, 2012
I purchased the car used with 135K mile. It has a V6 engine which provides good pickup in a small car with AWD. Stayed away from high miles turbo 4s. I have an A6 for 10 years with 180K on it, so I've had some practice dealing with Audi issues. First lesson is to find someone who knows Audi's to work on the car aside from the dealer, then the repair costs will only be high instead of very high. Then head off some of the more common maintenance issues, which will avoid really expensive issues. After a tune up, new wires, full coolant system redo because someone mixed coolants, timing belt, new rear bearings, new tires and transmission service it runs like s Swiss watch. Not sure of the suspension status yet, but rides and handles well at this point. No rust! I expect another 100k out of it at which point I'll probably be $10K all in on purchase and maintenance items. Not a bad deal, while driving a nice car during a Northeast winter.
Purchased a new car
Uses car for Transporting family
Does not recommend this car
---
hide your check book
by CW from Ithaca,ny | May 26, 2012
Bought car used from dentist/second owner, w/50k on it. The list , rear axle seals ,directional switch, valve cover gaskets, exhaust flex connectors, dash display. At 89k, the grand finale, timing chain tensenor explodes, ruining left side head ,repair estament is $4700. Wife drove car,I meticulously mantained this cream puff changing oil every 3000 and countinualy monitoring the condition of timing belt and water pump like every other paranoid audi sucker. Forgot to mention driverside seat only bottom works, driver must ajust body to back position. VW Audi should rename this the new ugo.
Purchased a new car
Uses car for Commuting
Does not recommend this car
---
Not bad.
by mistytreasure from Midwest | March 5, 2012
Had this car a little over a year. Purchased with 100K on it and had to replace minor things, which you'd expect to replace on a car with this many miles. Don't have many complaints about this car other than I have the upholstered seats and not leather. I hate THEM. Every little droplet of water shows on these seats and makes it necessary to shampoo. The "click" buttons on the console for adjusting the position of the fan air flow are worn, so have to keep poking them with some force to disengage them, as they stick "in". Other than that, happy with the overall performance and handling of the car, the exterior still looks brand new - no signs of rust.
Purchased a new car
Uses car for Commuting
Does recommend this car
---
Money pit
by John from | July 21, 2011
I've ALREADY spent more on repairs than my car was ever worth, Highlights: I spent $4600 when my timing belt went out at 57k miles. Audi told me to shove it when i asked them for help with the repair costs even though the manual said not to worry about the timing belt until 105,000 miles. I spent $3500 on my front suspension. Ridiculous for basic parts designed to wear out. $1500 getting my tail lights/reverse lights fixed. $1200 replacing the radiator because the radiator fan exploded. Here is a list of things that are still broken on my Audi: I need to get the rear differentials fixed AGAIN ($700), the AC compressor went out at 62k ($3000), the ABS module failed ($1200, dealer told me from driving in rain), the central control unit failed ($1100)(I can't unlock my car except from the trunk), hydraulic motor mount is bad ($440), Air bag light is on ($1200), Purge valve is bad ($400), Moonroof has a mind of its own (its really awesome when it opens by itself during a rain or snowstorm) rear passenger side power window doesn't work, Keyless remote doesn't work. Front bumper hangs, skid plate fell off, lighter doesn't work, gas gauge has a mind of its own, center electronic driver display is only half readable, auto climate doesn't work. My car has 111k miles on it. I drive conservatively. I don't abuse my cars and I maintain my vehicles by the book. Go online and read some discussion forums about the A4. All of my problems are common. So, I guess, I'm going to just have to junk it out. Fixing the car for resale would cost me double what its worth. I bought a vehicle so I would have some equity when I was ready to move on. I have zero equity and have spent a ton of money on a valueless asset. I should have leased a G35x. it probably would have cost about the same and I'd be in the same position I am now.
Purchased a new car
Uses car for N/A
Does not recommend this car
---
Very Reliable and very well built
by Pro Race Car Driver - but very safe road driver! from New York, NY | May 3, 2011
This old Audi is honeslty amongst the most solidly built cars I have driven. Granted the automatic version has a problem but the one I owned was the 2.8L manual V6. Awesome car - love the power and the stability. It literally feels like it could drive through a tank.
Purchased a new car
Uses car for Commuting
Does recommend this car
---
get your wallet ready
by fusion owner from manchester nh | March 5, 2011
every thing you buy for this car is exspensive timing belt $800 battery $160 2 foot piece of vacume line $250 repair shops $110 an hour if you are looking at an audi run
Purchased a new car
Uses car for N/A
Does not recommend this car
---
2001 A4 2.8v6 Quattro 5speed Review
by rockin_audi from Cleveland, Ohio | February 14, 2011
Purchased the vehicle used in 2007. Comfortable, quiet, excellent handling, and the quattro is nearly unstoppable in snow. The 5-speed manual shifts smoothly and precisely and the car handles like it's on rails. The 2.8 v6 has a nice sound to it and is reasonably economical, averaging about 23mpg in mixed, rather spirited driving. Maintenance tends to be a bit pricey on this vehicle, although there were no real trouble spots. Overall, the A4 is a great entry-level sporty sedan.
Purchased a new car
Uses car for Commuting
Does recommend this car
---
Best small luxury auto to date . Watch out BMW!
by boxer914 from Co. | November 4, 2010
Interior exceeds Mercedes and BMW in quality and comfort. Performance of Quatro is like driving on rails with power to spare. recommend the more powerful V6. Reliability of old VW bugs. Buy new. You get what you pay for. A bit pricey.
Purchased a new car
Uses car for Having fun
Does recommend this car
---
the name speaks for itself
by audimaniac from Chicago | September 15, 2010
this one of my favorite cars, I've oned Audi cars since I first started to drive and I have been very please with the performance of this vehicles, really recomended it to people tu own one.
Purchased a new car
Uses car for Work
Does recommend this car
---
People Who Viewed this Car Also Viewed
Select up to three models to compare with the 2001 Audi A4.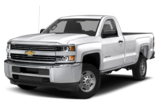 2016 Chevrolet Silverado 2500
Starting MSRP
$32,955–$56,935
Compare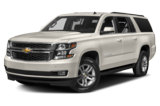 2016 Chevrolet Suburban
Starting MSRP
$49,700–$67,440
Compare
2012 Chevrolet Tahoe
Asking Price Range
$19,710–$42,042
Compare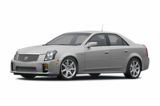 2004 Cadillac CTS
Asking Price Range
$1,189–$12,237
Compare
2007 Hyundai Elantra
Asking Price Range
$2,667–$8,819
Compare
Featured Services for this Audi A4