A midyear revamp of Audi's compact sedan brings us a new 2005 A4 with more distinctive styling, more engine power and an improved interior.

Why Audi decided to change A4 halfway through the model year is a mystery. Why not just bring it out as a 2006? Why create the confusion of a late-year 2005 version that is substantially different from the early-year 2005 version?

Whatever. The changes to A4 are all good, though there is some controversy about the sedan's huge, snoutlike grille, which follows the lead of its older siblings, A6 and A8. Doesn't bother me, but I see the cause for the stylistic concern.

The new A4 moves upmarket with a richer luxury feel to the interior and a more sophisticated image overall. The look is sleek, with a rakish form that is streamlined and racy.

The test car, an A4 2.0 T quattro, was powered by a 2-liter, four-cylinder turbocharged engine that delivers 200 horsepower, 30 more than the previous turbo four, with the gain accomplished through advanced fuel-injection engineering.

Still, the best part of the A4 is its refined drivability, with the same smoothly responsive steering and superb handling that defines Audi cars. The test A4 was enhanced with Audi's famous quattro drive, an all-wheel-drive system that grips the road like talons, and a beefed-up sport suspension with performance tires.

A4 starts out at a competitive price but gets pretty expensive as the options pile up. The test car includes more than $8,000 in options.

All around, an enjoyably sporty sedan with a midyear boost in performance and refinement.

The lowdown

PERFORMANCE: The new turbo four is a really sweet engine, with loads of seamless power from idle to the top of the tachometer. There's nary a hint of turbo lag, and scant harshness even under heavy throttle.

With its six-speed manual transmission, A4 accelerates briskly with just a slight ebb in power at midrange. Shifting is smooth and precise. A4 also comes with a Tiptronic automatic, which allows driver shifting, or a continuously variable automatic, front-drive only.

An upgrade in muscle is available with a 225-horsepower, 3.2-liter V-6. The performance-oriented S4 comes with a 4.2-liter V-8 that cranks out 340 horsepower and, coming soon to a dragstrip near you, an RS4 with the V-8 tweaked to deliver 420 horsepower.

DRIVABILITY: Audi is famous for its slick steering, braking and maneuverability, and A4 slices through curves like warm butter. The quattro can be felt digging in at all four corners.

A4 comes standard with electronic stability control, which unobtrusively thwarts skidding; anti-lock brakes and brake assist; and electronic power steering.

STYLING: An attractive upgrade of the A4, despite some resistance to the new grille. The rear aspect has been refined, though I liked the corner-style taillights on the previous model.

INTERIOR: Another gorgeous interior for Audi, trimmed with aluminum and leather, looking both sporty and refined. A4 comes standard with a full load of comfort and convenience features.

The test car was optioned up with a GPS navigation system and a high-end audio package with XM radio. The radio controls were awkward, and I never really got the hang of them.

BOTTOM LINE: Despite the weirdness of the midyear changeover, A4 shines as a handsome and well-engineered sedan.


---
People Who Viewed this Car Also Viewed
Select up to three models to compare with the 2005 Audi A4.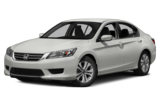 2014 Honda Accord
Asking Price Range
$14,286–$23,630
Compare
2003 Nissan Altima
Asking Price Range
$1,273–$7,497
Compare
2012 Mercedes-Benz C-Class
Asking Price Range
$9,529–$32,685
Compare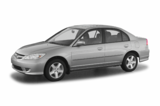 2004 Honda Civic
Asking Price Range
$2,375–$8,095
Compare
2011 Hyundai Genesis
Asking Price Range
$10,174–$21,202
Compare
2006 Hyundai Elantra
Asking Price Range
$1,848–$7,796
Compare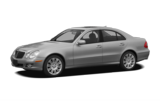 2007 Mercedes-Benz E-Class
Asking Price Range
$5,379–$20,155
Compare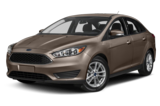 2015 Ford Focus
Starting MSRP
$17,170–$23,670
Compare
2016 Audi A6
Starting MSRP
$46,200–$59,500
Compare
Featured Services for this Audi A4