Average Ratings
---
12 out of 15 people recommended this car.
---
2012 A4 Quattro
by Dylan from Edmonton | July 2, 2016
Bought a 2012 A4 quattro sedan with manual transmission in early January 2016. Had it for 7 months and so far no major problems and I really like it. Great looking car. I'm 6'3 and I have tons of leg room. Very comfortable power adjustable front seats, small rear seats though, especially if taller people are in the front. Great high quality interior that looks fantastic. The MMI controls are a little clumsy but are pretty good once you get used to it. All settings including nearly all heating/cooling plus fan speed are controlled from the MMI. The engine has a decent amount of power and a lot of "pull." The shifting is smooth and easy. The car feels very safe and stable at high speeds, the ride is really smooth but not so soft that it rolls sloppily around corners. It handles well and is really a lot of fun to drive. Its very easy to speed and not even notice. Great steering feel, very easy to turn the wheel at low speeds but it stiffens up at high speeds, which adds to the very stable and enjoyable driving experience. On snowy conditions the all wheel drive system is really great, used a set of all season tires and never had any problems. Can handle a Canadian winter. The car doesn't have a block heater which may be concerning to some, but Audi insists that its not necessary, and I never had trouble starting the car, even on the occasional -30C morning. Another quirk is the lack of a dipstick, so you need to use the MMI system to check your oil. Not a big deal. Overall Im happy I bought this car, its a lot of fun to drive and it looks great. Keep in mind that service/parts can be expensive, so its very important you maintain this car properly. Don't skip oil changes or any required maintenance. Some dealerships offer warranties on their used cars, for these its not a bad idea.
Purchased a new car
Uses car for Just getting around
Does recommend this car
---
Best Car in the market for this price ....
by One more in Audi lovers list from sunnyvale | January 21, 2015
I bought this car a month ago and i am really enjoying this master piece ... Awesome Pick up, beautiful interior , very good mileage , smoothest driving experience, crisp and loud music system, .... I think i am in love this car .. Cons - does not have back up camera , but never mind :)
Purchased a new car
Uses car for Work
Does recommend this car
---
Great car but bad wheels
by Alan with an Audi from Virginia | September 9, 2014
I love the performance and style of my 2012 Audi A4, but I have a real issue with the wheels. I have already had to replace all 4 wheels after 2 years because they were out of round (according to the dealer). A year after I replaced 4 wheels and bought 2 new tires, I still have a bad ride. (vibration, noise), not smooth like when I bought it. I know the low profile tires can be a problem (stated in owners manual), but I don't think I have hit any major potholes, etc. I am afraid one of my replaced wheels is now out of round and needs to be replaced again. I wish the A4 had better wheels. I might look elsewhere when I buy my next car.
Purchased a new car
Uses car for Just getting around
Does recommend this car
---
cute but uncomfortable
by uncomfortable seats from Portland | August 17, 2014
If you drive for more than 15 minutes you can count on getting a back ache. The seats are rock hard. I knew by the time I drove the new car home that the Audi A4 is not a driving car. Good to run to the store but not to the beach. It does not offer any luxury, just good handling in a rough riding uncomfortable car!
Purchased a new car
Uses car for Commuting
Does not recommend this car
---
CPO Audi is the way to go
by Car Crazy Dude from MA | July 13, 2014
I found a certified pre-owned Audi A4 on cars.com and I got a great deal on a car I love. You can't beat the warranty and value in buying a CPO.
Purchased a new car
Uses car for N/A
Does recommend this car
---
the excellent 2012 audi a4 quattro
by audinator from NH USA | May 25, 2014
Gorgeous looks in and out. Fabulous performance. juicy handling. For the price you get possibly the world's best vehicle. Can never get enouph drive time.
Purchased a new car
Uses car for Commuting
Does recommend this car
---
A4 brakes
by AKG from Plano, TX | January 24, 2014
I purchased my A4 new in 2011. The first winter there was no problem with the brakes. In the winter of 2012 the brakes started squeaking. I thought maybe it's just cold, but 50 degrees is not cold. I took it in and the advisor said it was brake dust build up. He dusted my brakes and they were better for a month. Now in winter 2013 they are squeaking again. Again I took it to the advisor who said it is just what Audi brakes do and I should just brake differently. I called Audi Customer Service and got the same response, it is just what Audi brakes do. I am a person who hates rattles and noises in my cars so this is beyond annoying for me. I would have not bought this car if I had known their brakes sounded like this. The other aspects of the car that could use improvement are the cup holders are too small and the sunglass holder is too small, but I knew that going in. I also think that Audi should have been able to provide Bluetooth audio. Plugging in your phone into the glove box is pretty old technology. The performance of the car is great. I love the look and the comfort it provides and the gas millage is great.
Purchased a new car
Uses car for Commuting
Does not recommend this car
---
Nothing else
by JAG from New Hampshire | November 13, 2013
I recently bought a 2012 Audi A4, This is the second A4 we have owned and will probably own another when it's time to retire this one. This car is probably one of the best driving experiences you can have for the money. This is a vehicle which not only provides luxury, but fuel efficiency, quickness, and incredible control under all driving conditions. Do yourself a favor and try one.
Purchased a new car
Uses car for Just getting around
Does recommend this car
---
Audi A4 Quattro S-Line
by Jon from Evergreen, CO | October 7, 2013
I just purchased a 2012 Audi A4 Quattro with 17K miles and so far I've been most pleased with my purchase. Although not quite the driver's car as my previous BMW 330xi, it does handle quite nicely and gets better gas mileage. I haven't experienced heavy snow driving since delivery of my A4; but I fully expect this Quattro to handle in snow as well my previous 330xi. My only disappointment with this car, which has the sports package, is the comfort of the driver's seat. I had the sports seats in my BMW also, so I'm familiar with the pull-out bottom cushion; however, I'm not finding a comfortable driving position no matter what I do in my Audi A4. When I test drove Audi's I only experienced the regular seats, which, at the time, felt more comfortable... My A4 does not have a separate start/stop button; everything is controlled with the key, which i really like as compared to the BMW's, which required inserting a key AND pushing the start/stop button.
Purchased a new car
Uses car for Commuting
Does recommend this car
---
Best car I've ever owned.
by Audi fan! from Newark, DE | May 22, 2013
Before this I had never owned a luxury car Besides my husband having a Bmw M3 in the late 1990s so I didn't really know what to expect. I looked at a Bmw 335i and a Mercedes E350. The Mercedes being the most expensive car I looked at. The Audi A4 was the cheapest car and had far more standard features than the E class or the 335. I didn't know much about Audi as a brand other than my 13 year old son recommended it to me and I'm very glad he did. The Audi was the first car I test drove and I got in and just fell in love intimately. The Mercedes interior was too old and luxurious and the Bmw was too sporty and bland for my taste and in my opinion the A4 blended them in perfectly. While test driving I was shocked how fast it accelerated I thought it was v6 or an underpowered V8 and I was shocked to learn it was a four cylinder! The Quattro all wheel drive system is truly amazing. It was the first winter where I didn't once slide or get stuck. My car stickered for $44,500 and had Standard Leather seats, sunroof, and push to start key entree starting around $32,000! They were all options on The Bmw and Mercedes. To have either the 3 series or E class with the same options I had would of cost more than $50,000. So you are getting great value for your money. The 2.0T engine is amazing. And very fast for a four cylinder and I am a very fast driver and I average about 25 miles to the gallon on premium. I fell in love with this car and I wish I had gotten An A6 or S4 but just getting into the brand will make you love it! I love Audi so much now that I made a vanity plate "Meowdee" showing my love for cats and Audis! With reliability it could be better. There were a few electrical problems that I thought were unexceptional for a car in that class but they were easy free fixes at the dealer ship. Other than that The A4 is a great car! I can't wait to pass it down to my son and possibly get an S4 or A6. I don't honestly think I will ever buy anything else now.
Purchased a new car
Uses car for Commuting
Does recommend this car
---
People Who Viewed this Car Also Viewed
Select up to three models to compare with the 2012 Audi A4.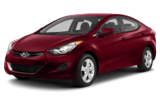 2013 Hyundai Elantra
Asking Price Range
$9,210–$16,202
Compare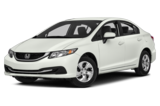 2014 Honda Civic
Asking Price Range
$11,323–$20,099
Compare
2013 Audi A3
Asking Price Range
$13,414–$26,610
Compare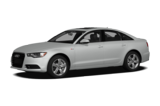 2012 Audi A6
Asking Price Range
$17,083–$33,783
Compare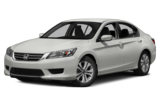 2015 Honda Accord
Starting MSRP
$22,105–$33,630
Compare
2015 Chrysler 300
Starting MSRP
$31,695–$37,570
Compare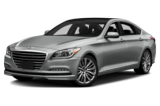 2015 Hyundai Genesis
Starting MSRP
$38,000–$51,500
Compare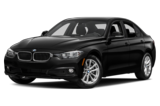 2017 BMW 320
Starting MSRP
$33,450–$35,450
Compare
2015 Toyota Avalon
Starting MSRP
$32,285–$39,980
Compare
Featured Services for this Audi A4