Average Ratings
---
8 out of 9 people recommended this car.
---
An Objective Review
by New Audi Owner from Northern California | July 31, 2015
I have a 2012 A5 Coupe, Sport model with 45K miles on it. -my first german car. but I was a Valet for two years during college and have driven every car imaginable. So from a handling perspective I have a decent perspective how different cars can feel. >Comfort: -Best seats I have ever had. Sport seats are Firm but comfortable. Easy to dial in my perfect position. Memory button is great. -Very quite ride. The sleek aerodynamics make for a very quite ride at high speeds. -A bit of a stiff ride due to the sport suspension and high performance tires. But that's what you get with any sport model coupe form any car maker. -interior ergonomics are fantastic for me; easy viewing outside the car (the backup camera is a must though) >Performance: -amazing handling. I have tested it at high speeds through the twisty mountain roads...you will immediately notice the great performance of the AWD. -Turbo: it's a quick car but not FAST like muscle cars , small amount of turbo lag in Auto, but not when switched in manual shifting. -AWD: you can drive in the snow without chains if you get all season sport tires!! which I eventually got. I drove in a snow storm in Tahoe, CA leading a long pack of cars following me through the storm...no chains required! >Reliability: -no mechanical issues so far with 45K miles. Had the Sunroof make a rattle noise; Audi fixed it by tightening a screw...no charge. >Styling: that's personal taste. But just look at it! I often get comments on how beautiful my car is from complete strangers. >Interior Design: -looks great and sporty. Solid quality feel. It's no Mercedes but does not feel cheep like another reviewer said. I have had friends say WOW, very cool. In response to the Trashy June 11, 2015 review from Las Vegas: -The exhaust is quite, so if that's your thing then replace the exhaust, which is very possible or buy another car. -No Blue tooth for music streaming, a bummer but not a deal breaker for me. The Smart Phone glove box connection is not preferable but works. I don't use it, but download all my music on 2 micro chips and use the 2 micro chip slots the car comes with...the chips hold a massive amount of music...easily all of my 20K songs. -Heated seats: they are a bit weak and will not cook you, but will get the job done. -Sunroof: it does not go back like most, it pops up a couple inches. I was told it's due to the limitations created by a very sleek roof design. Not a deal breaker for me and I have no regrets. Overal: this is a high quality, high performance german car with that german car feel some people really like. The high maintenance costs (when there are issues) that people complain about come with ALL luxury car makers. At this point I would buy another A5 and recommend one to a friend.
Purchased a new car
Uses car for Commuting
Does recommend this car
---
HORRIBLE QUALITY!
by AudiA5Coupe2.0T from Las Vegas, NV | June 11, 2015
I would give this car ZERO stars if it was an option. Cannot believe this is considered any where near a luxury vehicle. Chinsey interior and I sat in the car tonight trying to find just one functional thing, NOPE! Plastic - Plastic - & more plastic that sums up interior. Oh and the fact the cup holders are not functional at all, cheap movable center console, IPod connect is the worst design I have seen located in glove box (You will plug in phone and then forget it when you exit vehicle.) Heated seats you can barely feel, The engine sounds like a go cart, The sunroof is not fully functional and only tilts upward. Road noise is extremely high. Ride is horrible. I just wish the dealer could take this car back. Its Pathetic. I am a car enthusiast and have owned BMW's, Lexus, Jaguar, infiniti and Cadillac. Audi doesnt come close. A pretty exterior with LED lights thrown in is useless. Buy a BMW, or anything else. My friends Hyundai is nicer than this little go cart.
Purchased a new car
Uses car for Commuting
Does not recommend this car
---
Great car, drop dead sexy with the top down.
by Replacing our Saab from Indianapolis | February 8, 2014
We bought The Audi A-5 Premium plus Quattro cabriolet. I love this car. It looks great, drives great and turns heads, with the 19" wheels, it is one sexy car. We replaced our Saab 9.3 that we have owned for 8 years, the cars are very similar, but the Audi seems to be the next level of luxury. I have owned 8 different convertibles over the last 30 years, we have had good ones and bad ones, and the Audi is a great one. This car is solid, no cowl shake, no leaks air or water, it is solid, drives like a coupe, but the top drops. My wife asked for the following criteria when we started looking: Front wheel drive or all-wheel Drive, Room for 4 adults, big trunk, convertible, blue and not a dodge. Audi was not on the shopping list at first, but we only had 2 choices. The Audi A5 and the Bentley. If I were a rich man I would have bought the Bentley, it also is an amazing car, but I don't ever see one in my future. I could have bought 4 new loaded A-5's for the price the Bentley. The Audi and the Bentley do have the same ZF 8 speed transmission; it is smooth shifting and works well in all driving conditions. We started driving convertibles to replace our motorcycles when we decided stop riding. It is more fun, safer and great for long weekends drives to the lake shore of Lake Michigan, and the mountains of Tennessee. The service from the dealer was very professional. I live in Indiana and flew to Atlanta to find the car we wanted, the dealer picked me up from the airport and had everything ready. We found the car on Cars.com; it took about 6 months to make a decision. I looked at cars all over the country; I was looking for a 2 year old, loaded A5 Quattro in blue with around 20k miles or less. When we found the right car, I hopped on a plane and brought it home.
Purchased a new car
Uses car for Having fun
Does recommend this car
---
Beautiful machine
by Jim from Macungie, Pa. | February 15, 2013
Bought my A5 convertible in June last year and after 8 months still glad I made the decision. The car is a dream to drive with crisp handling (AWD) and excellent acceleration (good low end torque) so it is good on both the highway and back roads. Also, no issues driving in winter weather. Front seats are comfortable and very adjustable, rear seating is a bit tight but OK for a couple hour drive. Controls took a bit of time to get used to but now easy to use with everything pretty much at your finger tips. Classic lines have this car standing out in a crowd. Soft top is very quiet and takes up less space than similar hard tops allowing for plenty of trunk space for weeklong trips. Looked at several competing models including Volvo, Infiniti, BMW, and Mercedes and for my money this is the best of the bunch.
Purchased a new car
Uses car for Just getting around
Does recommend this car
---
A Sweet Ride
by The Olld Salt from Jenks, OK | July 1, 2012
My Audi A5 turns heads everywhere I go. It drives like a true sports car and has the advantqge of a comfortable back seat when needed, albiet a bit cozy. I would have appreciated a few cubby holes for stashing personal items, and a more simplified electronic system would have pleased me more. The fabric top is superb and makes for a tight cabin when closed and folds away into the trunk for a clean line when open crusing is desired. Do I like it? Well, do fish like water? It's a very sweet ride!!!
Purchased a new car
Uses car for Just getting around
Does recommend this car
---
Beautiful Machine
by New to Audi from Northern New Jersey | May 1, 2012
2012 Audi A5 is not only beautiful, but performs exceptionally well. Has the right mix of power and luxury. While color selections are limited there is likely something for everyone. Audi dealership provides helpful support in purchase decision.
Purchased a new car
Uses car for Commuting
Does recommend this car
---
This Car is Smokin
by Audi Enthusiast from Seattle, WA | December 29, 2011
The best car I've owned, and I've had a jag, a porsche boxter and a lexus. The handling is unparalled, responsive and strong. I added the stasis chip for a little extra power without losing gas mileage like the S5. The seats are very comfortable, tho the backseat is pretty impracticle. Fine with me, I'm done driving kids around! The all wheel drive and all season tires makes snow driving a breeze. It's one of the sexiest cars on the road in any price range.
Purchased a new car
Uses car for Just getting around
Does recommend this car
---
Great car, quick & quiet
by Rick from Atlantic City, NJ | November 26, 2011
Wonderful car. The best operating top I ever had in a convertible. Roomy trunk for a convertible and great that the seats fold down
Purchased a new car
Uses car for Having fun
Does recommend this car
---
Great car!
by King from Queens, NY | August 24, 2011
This car is amazing i've had it for a few weeks and already racked up 3000 miles, I cant stop driving it. Aesthetically the car is a master piece with minor adjustments from the previous year. The 2.0 turbo remains and gives a suprisingly strong pull for a four cylinder motor. Gas mileage is excellent. Handling is top notch and has a list of features comparable with any luxury car in its class. Must buy!
Purchased a new car
Uses car for Just getting around
Does recommend this car
---
People Who Viewed this Car Also Viewed
Select up to three models to compare with the 2012 Audi A5.
2015 RAM 3500
Starting MSRP
$31,740–$56,910
Compare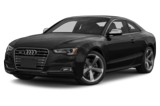 2015 Audi S5
Starting MSRP
$52,500–$60,900
Compare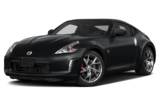 2014 Nissan 370Z
Asking Price Range
$19,929–$33,869
Compare
2012 Chrysler 300C
Asking Price Range
$12,213–$27,265
Compare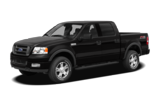 2008 Ford F150
Asking Price Range
$7,344–$23,612
Compare
2014 Lexus RX 350
Asking Price Range
$28,915–$40,663
Compare
2017 Audi A4
Starting MSRP
$34,900–$39,400
Compare
2015 Audi A3
Starting MSRP
$29,900–$38,600
Compare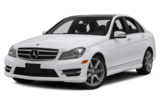 2014 Mercedes-Benz C-Class
Asking Price Range
$18,637–$34,377
Compare
Featured Services for this Audi A5