Average Ratings
---
16 out of 16 people recommended this car.
---
Stylish but HATE tail lights
by Ethan from PLACES | April 8, 2013
It is an ok car and luxury like but it is just an average cookie cutter car! THE TAIL LIGHTS ARE UGLY AND I HATE THEM!!!!
Purchased a new car
Uses car for Commuting
Does recommend this car
---
2006 Audi a6 4.2l s-line
by Ron from Seattle, WA | September 5, 2012
I've been a believer in the church of Audi for some time and sought out this 4.2l s-line a6. This one came well equipped with the sun shade package, dark wood trim for the s-line cars, 4.2 liter v8, paddle shifters, smart key and technology package, wood trim steering wheel, as well as the stock options that the '06 a6 is well known for. The interior is flawless. It was a great find for a 7 year old car. The engine is strong with low miles and the required maintanance has been done as suggested (required). The sport seats are very firm as is the sport suspension, but the s-line is built more for drivers and less for cruising. There is very little body shift in hard corners and the sport seats hold you firmly in the chair. The transmission has several modes that can be used purely based on mood. The standard 'd', is as any other automatic, however you can slide the gear shift to the right and drive the car as if it had a manual. Shifting gears as you want, not as the automatic would for you. There is also a sport mode that adjusts the shift points for the gears to a higher RPM, maximising the power available from the engine. The paddle shifters on the steering wheel allow for up and down shifts at any time, in either 's'port or 'd'rive modes. The interior is exceptional. The sport seats are perfect for 'interesting' driving. The back seat has good legroom for adults, and with seat warmers, everyone in the car can arrive with smiles. It has abose surround stereo, in dash GPS, sattelite radio, and will allow you to pre-record voice tags so you can talk to the car. Push the button and tell it to switch to the radio, cd, navigate to a destination, dial a phone number, even call out specific radio stations. The car is incredible. It handles well, performs well in any weather thanks to the quattro all wheel drive system. The down sides... Any all wheel drive car needs the tires rotated every 5,000 miles or the tires will wear unevenly. All wheels spin, so it eats tires quickly. Next, it's an audi so repairs can and will be more expensive than something cheap and common. However you get what you pay for. The car will protect you in a crash, will perform above the rest in any kind of weather, and it turns heads.
Purchased a new car
Uses car for Just getting around
Does recommend this car
---
2006 Audi A6 FWD 3.2...owned since 7/4/12
by transae from Newport Beach | September 5, 2012
I went from a 2003 toyota tacoma 4 door truck to this. A lot smoother ride. I can still feel a bump and the road but not as often or pronounced. Everyone else that rides in the car said they don't notice any bumps or road noise really. I guess I'm so used to it, that I pay extra attention. Everyone compliments me on the car and its look. I recommend detailing it. I did it myself since it was a side hobby. Wash, Clay bar, rinse, Compound Rub, wash, Polish, Wax and reWax. 2 coats of wax and removal of oxidation and minor scratches makes a huge difference, the car will shine. It didn't have many scratches at all on it, but buddies said it was slightly dull when they saw it at first and now it looks almost new. There is an adjustment period on the handling. I learned that you can't peel out, it has traction control and computers on it to prevent that and preserve the car for max gas mileage with its transmission. If you want it sportier, change to the Sports mode, Manual mode or get the car chipped. Apparently chipping can add 50 hp but you lose gas mileage. It is a luxury car, not a sports car or truck. When the car is just started, its not as responsive...so clean out the throttle body since this car has carbon build up, that helps the responsiveness. Get the right sized tires and it helps with the handling. I switch to newer rims that were lighter and had the factory sized tires. The car is now a lot smoother and better handling. The exterior details again are very crisp. Lines are smooth, small details of the chrome, LED accent lights to light up at night surrounding the car and accent lighting in the interior. Xenon adaptive headlights are very bright and go about 3-5 times further than my old truck lights. Don't even need high beams. Automatic sensors for light and dimming. I bought this car used with 67K miles so I had to get it checked out and serviced. I DO NOT recommend going to the dealership, they will charge twice as much. I found some former Audi dealership guys that started their own shop. They still bought parts from the dealership, so if you get comfortable, at first I wasn't but after some research, I bought some parts myself. Buying the parts online yourself will save you about 25% on the cost at least. FWD cars typically have the wheel bearings go out. Just like the honda accord and toyota camrys I had in HS and college. Replaced those, the transmission drained and refilled, and found out the vacuum pump had an oil leak. So got all of that done for about 1350 since I didn't know how to do those things. Most of the maintenance I was able to do myself. I bought the repair manual. Air Filters, cabin filters, and oil filters...got them online for 14 bucks total with tax and shipping. Amazon had them on clearance. I saved easily 60 dollars on the parts and at least 200 on labor. Huge price swings on the oil--at walmart 6.50 a quart, at auto shop-9 dollars a quart. Almost 50% more. At the end of the day, the repairs are just like any other car, instead of using phillips screws they use torx screws. The interior is that of a luxury car, real wood grain, chrome, heavy doors that close really well, dual power seats, front and rear heated seats, one touch power windows, climate control, nifty features on the sunroof, lights everywhere and ac vents all over the place. Well integrated. I'm not a fan of the limited expansion options of the audi MMI but after some upgrades and cleaning of the unit myself, saved myself 500 dollars. I'm able to add Bluetooth music audio, ipod, SD card, I have to remember it was a 2006 car and that meant it was developed for the past 3-4 years but unfortunately you can't just add a new top of the line receiver with all the bells and whistles. The Bluetooth works great, I hated all my previous blue tooth headsets since people couldn't hear me but this car works great and clearly. Tire Pressure Monitoring System is garbage, expensive at 75 each for replacement and I just ignore it. NO Navi, no back up camera, and no bluetooth music, but after some research, it looks pretty easy to install and get working. The MMI supports it. Its a matter of paying for it. I'll pass on the Navi due to the iphone's Nav is much better. Backup camera is going to be a yes and a need, my windows are tinted and there's always a risk of running over something.
Purchased a new car
Uses car for Commuting
Does recommend this car
---
Best handling/riding/driving car I've owned
by drbob06a6 from Phildadelphia suburbs | June 25, 2012
I have owned over 40 vehicles and this is my first Audi. I have had several VW's in my life and have enjoyed their handling, but this Audi really drives like a dream. It is so smooth on the road. The 4.2 has plenty of power and with the all wheel drive it handles really well. I would recommend Audi to anyone who would listen. My brother inlaw purchased an S4 earlier that same week. My other brother inlaw is comtemplating an A7 purchase. That about says it all.
Purchased a new car
Uses car for Commuting
Does recommend this car
---
Fun To Drive
by Boston Driver from Boston, MA | May 29, 2012
I've owned plenty of luxury cars in my driving career. This is certainly up there for comfort, performance, and luxury feel. They certainly live up to their motto, "Sophisticated, Sporty, and Progressive" Let me start off by saying that their MMI control system is by far leaps and bounds above that of BMWs I-drive and Mercedes version. It is SO easy to use and has a very clean layout. The car has plenty of get-up and go! For a luxury sports sedan, I get great gas mileage... 20city 30highway. And boy was I excited to take the car out in the snow for the first time. I just kept saying to myself, "Quattro, so nice to meet you!" I was cutting through snow like it was nothing. Now, the only issue I have with the car is going around turns. This might be because I came out of a BMW 5-series, and it has very aggressive handling, but, I just feel there's quite a bit of body roll. This might be because I was use to BMW's steering/handling, though. I noticed the same great handling on my wife's X3. As for the amenities, I love the Navigation Unit in the car, using the MMI, its very easy to put in your destination. Also, the Bluetooth sounds perfect. In my BMW, no one could ever hear me, it was useless. But in the Audi, everyone can hear my perfectly. My car also came with the Adjustable suspension. I don't mess too much with that, but, pretty cool I guess. With front and rear heated seats it makes riding in the winter comfortable for everyone. And man, I can't explain how useful the sunshades are for the rear passengers. We are having our first baby soon, and I'm actually excited to be able to drive a reliable, fun to drive, and very well equipped luxury sports sedan that will be perfect for all weather.
Purchased a new car
Uses car for N/A
Does recommend this car
---
Zippy Avant
by Wagon Master from Wilmette, Illinois | October 31, 2011
Flew to Florida to purchase an 2006 Audi Avant A6 wagon.Performed perfectly on trip back. Rare wagon in US, in Europe very common. Beautifully designed.
Purchased a new car
Uses car for Outdoor sports (hiking, cycling, etc.)
Does recommend this car
---
Great car
by Audi a6 owner from Detroit, mi | October 3, 2011
Love it love it love it. Takes premium gas. But "sheldon" is my pal. I recommend an audi to anyone. Worth the money.
Purchased a new car
Uses car for Commuting
Does recommend this car
---
I'm In love with this car,Audi's are great
by AUDI Enthusiast from Washington, DC | November 17, 2010
Not only does the front grill and low lip grab everyones attention, but so does the rest of the car. A6 4.2 S-Line.
Purchased a new car
Uses car for Just getting around
Does recommend this car
---
Best car I've owned overall
by Luxury/Sports from Scottsdale, Az | June 7, 2010
This car continually reminds me that every last detail was engineered to enhance the driver's experience. It has been 100% reliable over 64,000 mi. Dealer service has been beyond expectations, and costs are minimal for a car costing 50k. I would love to purchase a new Audi A5 for the looks, however this A6 has been so great and satisfying as a daily driver, I have no desire to part with it.
Purchased a new car
Uses car for Transporting family
Does recommend this car
---
'06 A6 Owned since '07
by lwd steve from Lincolnwood IL | February 21, 2010
We own an '06 A6 and are very impressed with it's road handling characteristics, stance, aggressive sporty styling. It's fuel economy is fairly good on the highway. It's outstanding in snow and it's acceleration is above average.
Purchased a new car
Uses car for Commuting
Does recommend this car
---
People Who Viewed this Car Also Viewed
Select up to three models to compare with the 2006 Audi A6.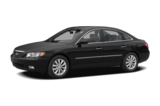 2007 Hyundai Azera
Asking Price Range
$4,183–$11,107
Compare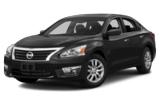 2014 Nissan Altima
Asking Price Range
$10,449–$19,453
Compare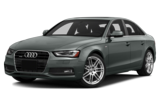 2014 Audi A4
Asking Price Range
$19,868–$32,956
Compare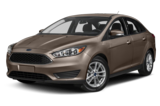 2016 Ford Focus
Starting MSRP
$17,225–$23,725
Compare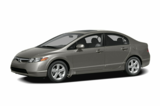 2006 Honda Civic
Asking Price Range
$3,626–$10,358
Compare
2005 Mercedes-Benz C-Class
Asking Price Range
$3,740–$10,996
Compare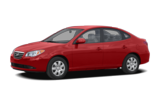 2008 Hyundai Elantra
Asking Price Range
$3,608–$9,520
Compare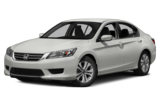 2013 Honda Accord
Asking Price Range
$12,872–$21,700
Compare
2009 Mercedes-Benz E-Class
Asking Price Range
$8,465–$24,025
Compare
Featured Services for this Audi A6