Average Ratings
---
5 out of 5 people recommended this car.
---
Audi A6
by audi boy from ny ny | September 1, 2012
Beautiful car..have had a problem with power steering noises..i took to audi and they said its the body bending making that noise....if u want a car that will get u plenty of girls and attention this is the one...but not too sure how reliable it will be if im having steering problems at 40000 miles...
Purchased a new car
Uses car for Just getting around
Does recommend this car
---
So far so good!
by DR30350 from Atlanta, GA | June 11, 2012
This is my first German car and first real luxury car and I love it. I have the 3.0T and it is powerful. We were heavily influenced towards the A6 because we wanted a little more room than the A4 (by friend has an A4 and loves it). The first thing that struck me about this car is that it is QUIET. It is very quick, fast, and roomy. Controls are intuitive and fun to use. I've had this car for about 4 weeks and just completed at road trip. So, far it's great!
Purchased a new car
Uses car for Commuting
Does recommend this car
---
Still Fun
by Own 2 German Cars from Nashville, TN | September 5, 2010
I bought this 2009 Avant as a CPO and have now owned it for 6 months and have driven it 13000 miles. I have zero complaints. Drives great, fit and finish is excellent, looks fantastic, and still as fun to drive today as it was the first time I drove it. Very luxurious and the handling is great. Daytime running LED lights went out once, but was covered under warranty. I have read some negtaive reviews of the MMI system, but after 2 days driving the car, you have it down pat and it all makes sense. I also own a 2006 BMW Z4, and the Audi is almost as much fun to drive...almost.
Purchased a new car
Uses car for Commuting
Does recommend this car
---
MMI issues
by hindsite from | August 27, 2010
MMI is dated & has issues: 1) Clock is not tied to either Nav or Sirius - it is free-running and the time displayed drifts noticeably (but unpredictably) +/- 7 min. My 2005 Chrysler 300C tied the clock to the Nav system - why can't a 2009 "german engineering" product accomplish that almost 5 years later? 2) Nav system accuracy issues. No matter what direction you are traveling in, the vehicle's position on the map is always "behind". I am the 1st car in an intersection, stationary, in view to 8-9 satelites (as reported by the nav), and surrounded by cornfields for hundreds of miles in any direction, but yet the nav system shows me as about 50 yards behind my actual position. It makes no difference what the direction of travel is, the vehicle is always behind.
Purchased a new car
Uses car for Commuting
Does recommend this car
---
Great performer
by Owdee from Arizona | March 29, 2010
Bought the A6 3.0T with Prestige package to replace Lexus GS400. I had upgraded the Lexus to TRD suspension parts, and ran it out to 225K miles before parting with it, and it was a superb vehicle. That said, this Audi is more potent and tighter than the Lexus. At high speed, this is rock solid. I've had it out in the desert at its 130 mph limit, and it was like driving at 50. I highly recommend replacing the stock airfilter with K&N for a dramatic improvement in throttle response and overall performance. No other upgrades, and i'm on stock suspension with 18" OEM. I'm averaging about 24 mpg, which is great considering I drive it like I stole it. At 85 it runs around 30-34 mpg according to the readout, which is great for something with this amount of power on tap. Paddle shifters allow you to go straight into "manual" mode even when you have it set to "auto"; it simply lets you play around like Speed Racer and automatically transitions back to "auto" once it senses your done playing. For more control, or to hold a specific gear longer, slap the gearshift over to M. Stereo is great with BOSE speakers, and you can tweak numerous settings to please any accoustic preference. Some settings can actually sound bad, so play around with it and you'll find the right one. You can also set it independently for CD, FM, AM, etc., which is a really nice feature. Climate control is superb (once you figure out Audi's "Econ" button vs. A/C). No problems cooling in the AZ desert, and it's Black! You can also tilt the sunroof with the shade pulled shut, as the shade actually tilts up with the sunroof- great feature out here to keep the sun out! I took Armor All to the leather because it seemed "dry," afterwards looks and feels like it should have from the factory. Back up camera is great, but wish it had proximity sensors to help out in front. Adaptive Headlights work wonderfully, and Xenon high beams are like letting the Sun peak out from under your hood- it looks like daytime in front of your car. Can't comment on reliability as I only have 20k on it, but no probs yet and dealer has been great. Highly recommend this car with this new supercharged engine- it accelerates like a pebble from a giant's slingshot.
Purchased a new car
Uses car for Work
Does recommend this car
---
People Who Viewed this Car Also Viewed
Select up to three models to compare with the 2009 Audi A6.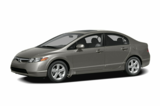 2006 Honda Civic
Asking Price Range
$3,617–$10,357
Compare
2014 Hyundai Elantra
Asking Price Range
$9,748–$16,872
Compare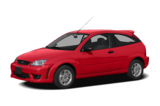 2007 Ford Focus
Asking Price Range
$2,034–$8,454
Compare
2005 Mercedes-Benz E-Class
Asking Price Range
$1,713–$17,681
Compare
2005 Honda Accord
Asking Price Range
$3,203–$9,767
Compare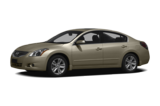 2011 Nissan Altima
Asking Price Range
$6,792–$14,728
Compare
2011 Audi A4
Asking Price Range
$10,917–$22,197
Compare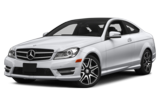 2015 Mercedes-Benz C-Class
Starting MSRP
$38,400–$71,900
Compare
2016 Hyundai Azera
Starting MSRP
$34,100–$39,300
Compare
Featured Services for this Audi A6