Average Ratings
---
4 out of 7 people recommended this car.
---
So happy!!!
by Ashley from Houston,TX | June 23, 2014
love my car. so happy with the service. i found such a great deal and i couldn't have been more satisfied! thanks
Purchased a new car
Uses car for Just getting around
Does recommend this car
---
AUDI A8 2005
by kiki from | October 24, 2012
very satisfy, outstanding customer service definetely recommend beautiful car,definetely would come back for my next purchase
Purchased a new car
Uses car for N/A
Does recommend this car
---
2005 Audi A8L
by Ern from Elmira, Ny | February 1, 2012
I bought this car with 84k miles on it.. The car was a freaking nightmare from the start I dropped a new starter in it two days after the car was purchased. That was so embarrassing I had a really hot date night that to show off my new used car that set me back about $1000 with cost of the tow pretty standard rate for a luxury. However, that was just beginning of my troubles. About a month later my thermostats went quess what you have to take the whole front end off the engine to get to it. The Audi dealer suggested that I replace the power steering pump and timing chain too because you have to change them around 100k miles. This set me back another 2k. The problems continued couple weeks later the 3 tire sensors they ran me about $200 installed. I thought that was the end right what else could go wrong with this fine German engineered the flex pipe was going bad this is common repair according to the Audi dealer just like everything else I listed. That set me back addition $400 and that's not for a new one they go in and weld it for you.. With the simple maintainace tires, oil changes and service you don't need these kind of headaches.. I'm not taking anything away from Audi A8L it's a beautiful car excellent handling all the bells and whistles when it's running but for a car that cost you a arm and leg should be more reliable. If you do but this car you better have one or two things money saved for costly repairs or bumper to bumper warranty.. Either way it's going to run 6k-7k later ouch! It's been two months I've been keeping my fingers crossed it scares me because I'm just waiting for something else to break.. Every now and again I've started hearing sqweaky noises up in the front I don't know what the heck it could be. Buy with caution auto fax for my car came back with 84 which is a great score no accidents you be the judge. Hope this helps someone.
Purchased a new car
Uses car for Just getting around
Does not recommend this car
---
Best car I wish I never had...
by Audi Owner from Chicago, IL | September 26, 2011
The drive is smooth and there is more than enough power to keep the blood boiling. The exterior keeps the eyes on you. The long wheel base allow passengers in the rear to have more room than those in the front. The electronics are endless. The Multi Media Interface connects you to everything from the radio,Nav,disc player, Ipod, shock settings, comfort settings, seat setting, interior lighting, exterior light... unfortunatly, The MMI doesn't work so basically all can do is drive in silents and break out your paper maps. You wont be able to control any of the setting I mentioned before. Drives like a flagship but not worth the money if you have to repair the electronics constantly.
Purchased a new car
Uses car for Transporting family
Does not recommend this car
---
cash succubus
by Former Audiophile from Phila PA | February 24, 2011
This was my second audi A8 AUDI A8 #1 drove to almost 100K miles, AND LOVED IT AUDI A8 #2 bought nearly new, but after about 5ok this car got very expensive Trunk hinges/motors failed at nearly $800 (redesigned twice since 2005) - thermostat part is $60 but almost $900 with labor because you need to take half the engine out to get access. Tire pressure sensor batteries have 5 year life and $1200 repair cost. Oxygen sensors cost $1000, control arms for $2500, and 75K major service recommends replacing timing belt and water pump for about $2600. Cup holder, 2 arm rests, 2 cigarette lighters/phone chargers, handle to open hood, all broken in ordinary use. BASED ON INTERNET RESEARCH, MOST OF THESE APPEAR TO BE COMMON ISSUES FOR THIS MODEL. It is a handsome and powerful car and a great comfortable drive, but not worth the massive expense to keep it on the road.
Purchased a new car
Uses car for Just getting around
Does not recommend this car
---
My 2005 A8L -- WOW!
by A8LOOONG from Chicago, IL | May 14, 2010
For a 5000 lb sedan it looks small-ish on the outside, and handles like it's much smaller cousin -- the Golf. It is HUGE on the inside and hosts any and all amenities a person could want. The heated/ventilated seats are supportive and very comfortable on long trips. The gauges are arranged in an easy to read, no nonsense order and the MMI system answers any relevant question a driver may have. It is extremely quiet in the cabin, even under hard acceleration and hwy mileage (no doubt due to it's bullet like shape) has been observed personally, at 24. I've seen as little as 12 city (and lower while autocrossing) but usually city numbers fall around 18. Would I buy a new one? You bet! If only I could afford one. Buying a low mileage one two years old seems a better deal at 1/3 the original price. Newer models are even more fantastic.
Purchased a new car
Uses car for Transporting family
Does recommend this car
---
A8 Experience
by car lover from Bedford, NH | April 24, 2010
While Mercedes is luxury luxury, BMW is performance performance, Audi is performance. I purchased my A8L two years ago and continue to enjoy its combination of performance and luxury, coupled with its beauty and safety features. I had read many reviews and comparisons prior to purchasing my A8, including Mercedes, BMW, Cadillac, Lincoln, Infiniti and Lexus. Each of these cars has its strengths, but none has the full complement of features that converge into the A8L. While many cars are going through the customary 8 year evolution of style changes, Audi has made very little modifications to the 2005 model that I own, much attributable to the flawless design of this car. Whether driving in the worst snow and ice or hot summer day, this car epitomizes confidence and assurance on the road. I purchased this car as a certified preowned and have had multiple replaced items through the program, which have more than paid for the warranty. With 85,000 miles on the car, it still looks new and continues to astonish.
Purchased a new car
Uses car for Transporting family
Does recommend this car
---
People Who Viewed this Car Also Viewed
Select up to three models to compare with the 2005 Audi A8.
2007 BMW Alpina B7
Asking Price Range
$8,042–$36,134
Compare
2014 Chevrolet Equinox
Asking Price Range
$13,118–$24,946
Compare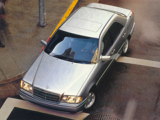 1994 Mercedes-Benz C-Class
Asking Price Range
$1,371–$4,263
Compare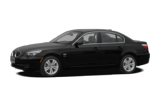 2010 BMW 528
Asking Price Range
$9,980–$19,812
Compare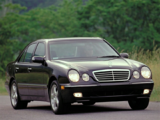 2000 Mercedes-Benz E-Class
Asking Price Range
$1,749–$7,617
Compare
2009 Honda Accord
Asking Price Range
$6,954–$14,694
Compare
Featured Services for this Audi A8