Average Ratings
---
18 out of 24 people recommended this car.
---
Q7
by BBOP from Fuquay Varina, NC | August 30, 2014
Not fuel efficient by any means, but so much fun to drive. Feels like a sports car. Beautiful interior styling. Lots of room for family when they are in town. Our back-up sensors are messed up but since it's a used car, Im quite sure this was installed aftermarket or something. Will probably just have it shut off, as this vehicle has excellent big mirrors and windows that reduce blind spots to a minimum (you still want to back into parking spaces when you know they are clear of people and children and pets, vs. backing out of a spot, as much as possible. I would recommend getting one with a back-up camera. The NAV on mine does not talk to me, but I can just use my cell phone or my plug in GPS if need be.
Purchased a new car
Uses car for Transporting family
Does recommend this car
---
Still cutting edge
by Caporider from Burlington, Vermont | October 25, 2013
I bought a low miles seven year old Q7 loaded s-line and the design, style, and technology still rivals that of many NEW competitor SUVs. The differences between the 2007 and 2014s are subtle but there is a huge price differential (30k plus). We love the ride, fit/finish, and solidity. I bought from Audi South Austin in Texas and was able to get a factory warranty since they had serviced the car. Parts and Service will no doubt be expensive but this is a lot of car for the price I paid. So far we could not be happier.
Purchased a new car
Uses car for Transporting family
Does recommend this car
---
A Beautiful Machine
by AudiLover from Denver, CO | December 17, 2012
We bought a 2007 Black Audi Q7 with only 51,000 miles for a great price. What a great purchase and automobile with so many features that it is overwhelming when trying to drive and figure out which dial and switch does what. The moonroof extends over the 3rd row with screens on almost every window to filter out the direct sun. The navigation system is fun but since we bought an older model it was out of date. Spent about 300 to get the newest version just released from Audi. You can only buy this system update from Audi. Eventually all of the aftermarket repair shops will be able to carry it probably within the next year or so. All of the seats, including the 3rd row are heated and get very hot when you select anything above a level 3!!! The steering wheel is heated, the backs of the front seats are heated and the sideview mirrors swing up when parking in the garage or such. The headlights adjust when making turns so that the corners are lighted up which enables you to see around them easily. There are SO many features of this auto that I cannot list them all. It is truly a dream come true driving this 8 cylinder 4.8 Audi Q7. It is a charm on snow and we enjoy driving it in the mountains in good weather and snow. The gas consumption is a little higher but it is worth it when you look at this vehicle as a whole. I feel so safe when in this Audi.
Purchased a new car
Uses car for Having fun
Does recommend this car
---
Great Car
by Patrykmr from New York, NY | July 2, 2012
It s a very good car but Audi definitely needs to make a model with a bigger engine in US !!!!! And the idea that they don't even make the 4.2 anymore just kills that car. This vehicle definitely needs at least one model with bigger engine that would compare to Mercedes Ml 63 AMG or BMW X5 M!!!
Purchased a new car
Uses car for Having fun
Does recommend this car
---
too much effort
by too much! from lake forest, il | August 11, 2011
bought a "certified" audi Q7 last year. the car has been in the shop bi monthly since purchase date. It has been the trunk retaining water, the passnger door having an interior piece become loose, the electric panel, the timing belt. for a certified car I feel it has more problems than not. they always give me a loaner but dont hesisitate to charge $85 per service visit for warranty work. as a mom, this is too much effort, for comfort. i am on a firtst name basis with dealership. skip the Audi Q&7
Purchased a new car
Uses car for Transporting family
Does not recommend this car
---
3 mo's in and so far so good
by First Audi from Phila, PA | May 9, 2011
I was absolutely TERRIFIED to purchase another vehicle that was model a year as it's introduction to the market. After having a BAD/HORRIBLE experience with a 06 Charger I did not want to have another test vehicle which is usually the case with the first model year that a car is released. So far so good, its been about 3 months and I haven't had any issues (knock on wood). The ride is rather stiff & truck-like at times, not really the type of luxurious ride that you would think. I do have the sunroof rattle at times, which I hear is a TSB out there for dealers to fix so next time I'm there I will inquire about it. I LOVE this SUV!!! I have the 3.6 Premium fully loaded minus the adapting suspension. Features and gadgets galore, alot of the technology found in the 2007 vehicle can just be seen in 2011 American cars such as intelligent key, adaptive cruise control and swiveling/self leveling headlights. It's still early in the process however I intend to keep up the maintenance and keep this car for awhile. I only wish it had cooled seats and a way to close the trunk without having to get out of the vehicle and press the trunklid close button back there. Gas mileage is about right for an SUV this size, actually better than my Charger. Would definitely buy another Audi.
Purchased a new car
Uses car for N/A
Does recommend this car
---
$7500.00 in 2 months
by no more Audi's from Dallas, TX | March 9, 2011
let me start by saying I love my '07 Q7, but this thing has been a nightmare, rattling sunroof, water gushing down from behind the dash onto the floor boards which dealer fixes tells me it was a blocked drain tube (ya know leaves can sometimes plug those up) and two months later it happens all over again, and the kicker my MIL light came on a month a go and its going to cost $5k to get it fixed which was a montha after I spent $2k for new brakes and miscellaneous other stuff, have probably spent $10-12K in maintenance in the last 2 years...I'd own another ....BUT NEVER OUT OF WARRANTY!!
Purchased a new car
Uses car for Transporting family
Does not recommend this car
---
2007 Q7 -- sweet cruiser
by audibuff from Boston, MA | September 17, 2010
Love the Q7; bought it for my wife to truck the kids around and for the weekend trips. This is my second Audi and my parents drove several. The car is an amazing cruiser -- it rides as smooth as glass and I personally feel that the interior and exterior styling/comfort are unparalleled. The 3.6 is a little underpowered. Thought about the 4.2 and it addresses that concern, but I did not care for the interior styling and it was not worth the extra $$ to us. The car we bought had secondary market DVDs in the headrests and the integrated I-Pod adapter; neither option is a factory option for thew 2007 which is a bit crazy. The nav system is OK, but not great; I would still recommend it since the value on the '07 models with low mileage is still there. While many will always insist on buying new, I recommend finding a low mileage used Q7 since I challenge you to find a cruiser like this around $35K with low miles. We considered other cars but could not find any which had the styling and Audi quality for the $$.
Purchased a new car
Uses car for Transporting family
Does recommend this car
---
Style, Comfort, Performance vs. Cost to Own
by Todd from Nashville | August 5, 2010
This is, quite simply, a beautiful wrought piece of machinery. The attention to detail, fit and finish, choice of materials, etc. are second to none. This is an understated luxury vehicle without the gaudiness of a Mercedes, or the obvious aesthetic nods to performance that you find in the Cayenne. We're not big on "flashiness," so being able to sneak by under the radar was important to us, but we simply didn't want to compromise creature comforts, performance and media features, etc. Regarding performance, we have the 4.2, and while it's not going to snap your neck back, it moves very quickly for a 6000lb. beast. The Quatro AWD system is the best in the market, full stop. This car is stable, nimble, and grips the road ferociously. It handles more like a BMW 3 series than an SUV. Volvo may tout the "safety" of their vehicles in an incident involving barrel rolls and endo's, but owning a vehicle like this can keep you out of the situations that would lead to such a crash. I never feel at the mercy of others when driving my Q7. If I need to accelerate to 90 mph. to get out of a group of psychotic drivers on the interstate, I can do that with no problem. If I need to merge into 80 mph. traffic off of a short entrance ramp, again the Q7 does not disappoint. If I need to bring this behemoth to a stop immediately, I can do it. This car performs, and does so in style. With all that said, do not buy an Audi if "cost of ownership" needs to be a budgetary consideration for you. When it's out of warranty everything costs a thousand dollars to repair. We've owned a couple high end Audi's, and they're all the same. If you can buy this vehicle without any significant money concerns, by all means do it. You will not be disappointed. If you can't, then go out and get a Mazda CX 9. It's a great value for the money with many very good features, and some very nice lines as well.
Purchased a new car
Uses car for Transporting family
Does recommend this car
---
Audi Q7-S Line
by 1st SUV from Raleigh, NC | April 13, 2010
I love this vehicle! Power on demand, corners well, technology is amazing. Only shortfall is no iPod attachment in the '07. I'd buy this ten time over and will be looking at Audi's for my (wife) next car.
Purchased a new car
Uses car for Commuting
Does recommend this car
---
People Who Viewed this Car Also Viewed
Select up to three models to compare with the 2007 Audi Q7.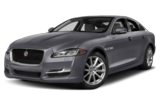 2016 Jaguar XJ
Starting MSRP
$74,400–$121,000
Compare
2012 Cadillac CTS
Asking Price Range
$7,547–$40,615
Compare
2016 Lexus RX 450h
Starting MSRP
$52,235–$57,045
Compare
2011 BMW X6 M
Asking Price Range
$28,612–$50,612
Compare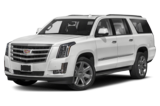 2017 Cadillac Escalade ESV
Starting MSRP
$76,395–$97,795
Compare
2016 Acura RLX
Starting MSRP
$50,950–$54,450
Compare
2012 Maserati Quattroporte
Asking Price Range
$37,146–$55,878
Compare
Featured Services for this Audi Q7