Average Ratings
---
7 out of 8 people recommended this car.
---
amazing service
by YoungPM from | May 18, 2013
I came to B.A.H, after being treated badly at the local Volvo Dealership. Customer service was amazing, the sales staff worked with me and listened to what I needed. They helped me get out of my car and into a much safer, and reliable SUV. The stock here is top notch, and if you are in the market for a luxury class car Audi,BMW,Mercedes,Volvo...ETC. they have well treated preowned vehicles, that would give the impression you are buying a brand new 0 mile car.
Purchased a new car
Uses car for N/A
Does recommend this car
---
Audi S4 fun
by Vet with a Vette from Upper Marlboro, MD | October 2, 2012
I've really enjoyed the car. I originally wanted a manual but the performance of the automatic impressed me. The gear controls and shifting method take a little getting used to but are very fluid now. The performance has been great as well and the interior is top notch. My only complaints (and they're small) is more power plugs up front.
Purchased a new car
Uses car for N/A
Does recommend this car
---
My Take
by Todd from Henderson, NV | February 28, 2012
I've got just over 19,000 miles on the car at this point. I've had it into the dealer twice for an alignment and changed the tires but I still find the steering to be twitchy. The car just doesn't engage me. It's got a mind of it's own. The steering just seems to be to sensitive. I've driven the A4 and it drives great. I like the styling, power, features, I just can't get over the driving sensation. I plan to move onto something else at the end of my lease. Probably back to a 5 series. I will say that Audi service is very good.
Purchased a new car
Uses car for Commuting
Does not recommend this car
---
Wow, what a ride!
by Ozzie from Visalia, CA | February 20, 2012
This is my first Audi, but I've admired and watched them very closely for years. This 2010 S4 is NOT for the timid or meek at heart -- it's a true sports car, masked in a 4-door (and very useful) sedan covering. Its quickness and ability to get from point A to point B in the most effortless and expedient manner (when other cars might whine, or hesitate, or grunt just to get up-to-speed) -- the S4 is already there with seeming ease. What a confidence-builder! But one must be careful, to not get a ticket, or to not end up in the bumpers of the mere mortal vehicles ahead...;-) Amazing, techno-savvy, slot-car handling, rocket acceleration, great looks (with regular admirable stares), what's not to love?
Purchased a new car
Uses car for Just getting around
Does recommend this car
---
AweS4ome
by AudiMan from Denver, CO | February 9, 2011
My choices were between a BMW 335ix, M3, Mercedes C63 AMG, or the Audi S4. I bought the S4 based on price, performance, looks, and gas mileage. The 335ix is dated and boring looking (IMO), both the M3 and AMG are gas hogs (gas guzzler tax), rear wheel drive, and way overpriced. The S4 is the best mix of performance, handling, features, looks, and price. I wanted a car with CLASS and performance, which IMO eliminated the Evo and STI, which appeal to the Fast and Furious crowd. The shining star of this car is the supercharged V6 engine. The torque output is amazing. And it's FAST, not Evo or CTS-V fast, but sub 5 second 0-60 fast anyway. The handling with the Audi Drive Select (ADS) system makes the car a true 4-door sports car. In the dynamic mode, particularly with the sport differential option and the aftermarket sport springs that I have, the car handles like a go-cart. In "spirited" driving, it will slide rather than lean around corners - truly amazing for a fairly heavy AWD car. All this and 18+ mpg. I highly recommend the silk nappa leather interior upgrade option. I bought the car in brilliant black with red/black silk nappa interior. It looks classy and expensive. I highly recommend this car, and feel I made the very best decision.
Purchased a new car
Uses car for Having fun
Does recommend this car
---
Better than my BMW 330i
by dropkickjake22 from MA | July 30, 2010
I love everything about the S4. The interior design is top notch with the two-tone silk nappa leather seats, the Sports Rear Differential and quattro push the car through turns better than my RWD BMW, shifts are lightning quick with the DSG, and it is jaw droppingly fast both from a standing start and when passing on the highway. My only complaint is that the cabin is so quiet; you can only hear the engine at wide open throttle without an aftermarket exhaust. Overall an amazing car and I'm very happy I actually cross shopped the Audi
Purchased a new car
Uses car for Having fun
Does recommend this car
---
The Benchmark
by Aggressive Commuter from Stamford, CT | July 29, 2010
After resigning myself to getting a BMW 335xi (a great car, but getting a little long in the tooth, and already owned by many of my friends and associates), I gave my local Audi dealer one last shot to come down in price on a S5 lease. They met me a little more than halfway, making my decision easy. The major factors in my decision were the requirements of all-wheel-drive, and an automatic transmission. Audi's S tronic transmission is amazing, not losing a beat to the manual. Like the A4, the S4 comes with AWD, but due to the sportier nature of the S4 it rides about an inch lower to the ground than the A4, giving it a more aggressive profile. Quite the opposite, the BMW 335xi actually rides higher than the non-AWD counterpart, in my opinion, detracting from the appearance. The 335xi can't compete with the S4. The 335i can, but then you're giving up AWD which was not an option for me. Some claim the current iteration of the S4 lacks a "soul", obviously lamenting the departure of the V8 from the prior S4. Me, I'll amazing performance, beautiful styling, comfort, and 25 mpg thank you very much. The only downside is how similar it does look to the A4, but it's better to have and not show than to to show but not have.
Purchased a new car
Uses car for Commuting
Does recommend this car
---
Refined Rocket
by Long time Audi driver from Princeton, NJ | April 1, 2010
This is my second Audi S4. I have the Prestige Plus trim level, with upgraded Navigation system (includes rear view camera). The 2010 model is a phenomenal car.......massive amounts of power smoothly delivered at any speed. The best all wheel drive system available provides fantastic grip and handling in all conditions. Inside the car is an oasis of calm, thanks to a excellent interior, and Audi's advanced Multi Media Interface (Navigation, iPod & iPhone integration, Sirius, CD, DVD player and SD card inputs). Fuel consumption is much better than the previous models thanks to the smaller displacement engine, with no loss of performance. Small gripes - I'd expect memory seats and an auto dimming mirror in a car of this price (they are available on the top tier "Prestige' trim package, but anything less doesn't get them). You quickly forget about this though as the rest of the car is just awesome. Can't speak to reliabilty as yet....only had the car a few weeks. I had my last S4 for 4 years and loved driving every time I got in it. I think this one is going to be the same........
Purchased a new car
Uses car for Commuting
Does recommend this car
---
People Who Viewed this Car Also Viewed
Select up to three models to compare with the 2010 Audi S4.
2017 Nissan GT-R
Starting MSRP
$109,990–$109,990
Compare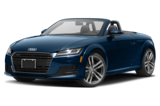 2016 Audi TT
Starting MSRP
$42,900–$46,400
Compare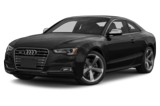 2013 Audi S5
Asking Price Range
$30,889–$46,105
Compare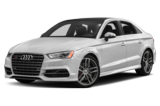 2017 Audi S3
Starting MSRP
$42,900–$42,900
Compare
2016 Audi TTS
Starting MSRP
$51,900–$51,900
Compare
Featured Services for this Audi S4