Average Ratings
---
5 out of 6 people recommended this car.
---
Can't Stop Smiling!
by RAUDI from Atlanta, Georgia | July 2, 2015
This is my 5th Audi and I will state up front that I am VERY Biased to the brand. But that's for a reason! I grew up in Minnesota and the Quattro All Wheel drive was a necessity for winter driving there. I highly modify my cars and tend to keep them for at least 5 years. Though getting a little long in the tooth, the design of the A5/S5 is one of the more beautiful car renderings in the last 10 years. Gorgeous lines and interior design make this a highly desirable car. Though I have only had this for a little over a week it has been everything I imagined it would be! Good performance (Not great but good) great handling and a manual 6 speed to play with. The gas mileage is somewhat disappointing compared to the 2004 Audi TT 3.2 that I was driving, but that is to be expected. I went for the 2012 because that is the last year for the 4.2 liter V8. As stated I Highly Modify my vehicles and this one will be no exception. I intend to run in this falls Silver State Classic and will be installing a Stage 3 Supercharger, Water-Meth Injection, High Flow Cats and a full Ground Effects Body Kit from Germany. Looking for 650 HP at the crank when done. The Bang & Olufson stereo is, in a word, INCREDIBLE. The sound is better than any Audi BOSE system I have ever had. The Cars controls do take a little getting used to and some of them should not be attempted while driving. The NAV system is one of these. It takes a great deal of attention to enter information into it and this simply can't be done while driving. As with any car there are compromises that are made and this is one of them. The NAV does work very well once you've entered all info, but as stated its not perfect. The clutch on the car is great, has an excellent engagement point and the shifts are smooth. Visibility out of the car is better than average and the stock 354 HP V* just puurrrrrss! A 7,500 RPM Red Line lets you really use all of the power and the torque is available down low where you need it. 100 MPH has happened by accident a couple of times already and I have to say that you just do not feel how fast the car is going. It is so stable and controllable that its easy to go quicker than you should. The Spots Rear Differential is, in my opinion, a MANDATORY Option for these cars. Audi's are front heavy and can push in the corners and the SRD helps to make the car rotate better through the turns. The seats are just sooo comfortable compared to the TT and seem to be almost infinitely adjustable. I stated that I am biased, so take it for what it's worth but this is the best car I have owned and I highly recommend it for anyone that does not need 4 doors to seat 5 people and likes to really drive! The Doctors say it may require surgery to get the smile off of my face. :)
Purchased a new car
Uses car for Commuting
Does recommend this car
---
Luxury AND Perfomance!
by BCT from Illinois | February 19, 2014
Just traded in my 3.2 A5 for a 2013 S5. The S5 is the perfect blend of perfomance, comfort, style and luxury!. The A5 was an excellent car, but I have been looking for more perfomance, both in power and handling. I held out for the supercharged V6 over the V8 because of the better MPG and better low to mid range torque. If you are looking at the S5, I would strongly recommend the Sports Differential option along with the Audi Selective Dampening. Living in northern Illinois, the adjustable suspension is a must. Frost heaves are horrendous and the comfort mode really smooths out the bumps. The Sports Diff helps eliminate all wheel drive understeer. You can really feel the difference in hard, fast, tight cornering! I was looking at the BMW 335is, M3 and the new 4 and 2 Series but stuck with Audi because of the perfect blending of all the qualities I look for in a luxury/perfomance car. Plus I didn't want to see the same car "coming and going" as you see with BMW's. This is an excellent auto that possess the balance I require! I have owned Lexus, Volvo, Infinity and the Audi S5 has them all beat when it comes to fun to drive, style, and fit and finish.
Purchased a new car
Uses car for Just getting around
Does not recommend this car
---
S5 makes me smile
by S5 Cabriolet smiles from Fort called Worth | March 10, 2012
I'm 6'6" and looked at BMW, Mercedes, Volvo, VW, & Lexus, and ONLY the Audi S5 Cabriolet allows me to sit straight up, hands on wheel at correct position, and see out the windshield without tilting my head or scrunching down in the seat. AND it's comfortable. The rear seats are usable and comfortable for those 6'0" or less. Soft top is double lined and car is quiet. The V-6 purrs with power, and Audi drive select gives me 4 cars in one as to steering, gearing, differential, and suspension. The quattro WORKS, and the car romps thru curves. Add to this: it is simply gorgeous. I've had people come up to tell me how NICE this car looks, and how great I look just driving it. I'm getting 26mpg in mixed driving, and 30mpg on the highway. The A5 is just as stylish, with better mpg and reasonable oopmph with the 2.0 liter turbo charged 4 cylinder, but WOW, this 333 hp supercharged V-6 MOVES along with linear acceleration like a jet engine! It makes me smile.
Purchased a new car
Uses car for Just getting around
Does recommend this car
---
Performance, sexy, comfort
by Rommel from Kansas City | December 13, 2011
I have wanted to leave the world of 4 door sedans for years, but couldn't find the right car. The S5 gives me the ride, performance and looks I wanted all while giving me the ability to haul 4 people and all-wheel drive. It's the perfect sports car. The S5 rides better than the sedan I had and far out performs it.
Purchased a new car
Uses car for Commuting
Does recommend this car
---
Head Turner
by Jack from Orlando, Florida | August 29, 2011
We have owned our 2012 S5 for a single month and we are being stopped by everyone --- nice ride... The purr of the engine the outside-inside looks are the best. We evaluated the competition from BMW/Volvo/Mercedees/Porche and decided the S5 was the one. Engine - 8 cyl All wheel drive Interior leather Muscle Car outside looks B&O Sound Check this car out if your in the market for a head turner..
Purchased a new car
Uses car for Commuting
Does recommend this car
---
Most amazing car on the road today
by JCMAUDI4494 from | July 28, 2011
The Audi S5 is the sports coupe to have on the road today between the LED running lights and the drive select also the more then heavenly V8 and then there's the intuitive MMI system along with the rapid responsive rear backup camera and lets not forget the bang and olfsen sound system.The most convenient feature has to be the blind spot monitoring system.If your considering this car stop what your doing and call your nearest audi dealership and say gimme an S5 now!!! I love it and will be keeping this car for a very long time :D
Purchased a new car
Uses car for N/A
Does recommend this car
---
People Who Viewed this Car Also Viewed
Select up to three models to compare with the 2012 Audi S5.
2014 Acura RDX
Asking Price Range
$23,216–$32,340
Compare
2016 Audi A3
Starting MSRP
$30,900–$39,600
Compare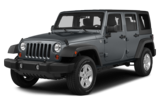 2013 Jeep Wrangler Unlimited
Asking Price Range
$23,632–$40,000
Compare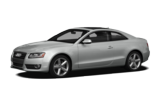 2012 Audi A5
Asking Price Range
$16,677–$29,009
Compare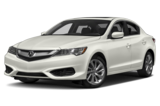 2017 Acura ILX
Starting MSRP
$27,990–$34,980
Compare
2013 Mercedes-Benz SLK-Class
Asking Price Range
$21,409–$41,693
Compare
2012 Acura MDX
Asking Price Range
$19,629–$32,225
Compare
Featured Services for this Audi S5