Average Ratings
---
26 out of 28 people recommended this car.
---
Great second car to own!
by Dre from Bristol, CT | September 29, 2014
Older automobile upholding stylish look, great performance, and reliability. If well maintained, this car upholds it's value and it's a true classic design before the 03' light modifications. And of course, it will always be a BMW!
Purchased a new car
Uses car for Work
Does recommend this car
---
2000 BMW 323 E46
by BIMMER from EL PASO TEXAS | June 11, 2014
I JUST GOT ONE BLACK ON BLACK. I BOUGHT IT WITH 105000 MILES. FROM THE SECOND OWNER. THEY EACH HAD IT FOR 6 YEARS. OWNER JUST CAME TO FORT BLISS FROM CALIFORNIA. IM A BARBER ON BASE. ITS IN EXCELLENT CONDITIONS. I GOT IT FOR 3000. CLEAN TITLE FROM CALIFORNIA. IT HAD CALIFORNIA PLATES AND A 2013 MARINE PERMIT. I SPEND 300 ON THE TITLE EXCHANGE AND TEXAS PLATES AND INSPECTION STICKER. CLEAN EXTERIOR AND INTERIOR. EVERYTHING IS STOCK. IT HAD OEM REPLACEMENT PARTS. ORIGINAL RIMS WITH GOODYEAR TIRES AND SPARE WITH TOOLS. NOTHING IS MISSING OR BROKEN. IT HAD 4 DEALIRSHIP MANUALS. I ONLY DID A TUNE UP. AUTOZONE OIL, FRAM OIL FILTER, AIR FILTER, CABIN FILTER. AUTOLITE SPARK PLUGS AND WIRESET. I DID IT BECAUSE IT HASNT BEEN MOVE FOR 6 MONTHS. THERE WAS NOTHING WRONG. OWNER BOUGHT A BMW X3 6 MONTHS AGO.
Purchased a new car
Uses car for Work
Does recommend this car
---
best value for the money
by test driver w/o fear from Rocky Mts | August 24, 2013
Equipped with the right options (i.e. black interior, dark wood grain, leather, steptronic trans, ect.) It is a very classy machine. Not light on the luxury at all. Split folding rear seats. Very smooth accelerating, Excellent turning radius. And even bone stock, the steering wheel is rock solid all the way up at 140mph. To me, that alone speaks volumes for build quality. A few simple upgrades (i.e. polyurethane LCA bushings, wider wheels, lower profile performance tires and they handle so beautifully (rwd!). In my opinion this is where the car really shines and I dont see how it could really be matched for the money. Especially for those who choose to stay with the soft factory suspension. Somewhat pricey to maintain though, so get one from a good home. And don't trust a dealership further than you can throw them! Support your local independent mechanics or you will pay.
Purchased a new car
Uses car for Outdoor sports (hiking, cycling, etc.)
Does recommend this car
---
Great overall car
by Lad181 from Ganado, Texas | June 28, 2013
This car was purchased for our daughter. It offered great handling, great MPG ( around 28) in a small size. The car offered leather, power windows, locks and sunroof. These are things important to kids. At the same time it offered things mom and dad want too. Great handling, fuel efficient, and a great reputation for a quality car. Our daughter is very pleased with it and so are we. We highly recommend this car for first timers.
Purchased a new car
Uses car for Just getting around
Does recommend this car
---
Dissapointed
by sports car entuhusiast from Dallas, Texas | December 16, 2012
I went and test drove this car because I wanted to purchase it. I was pleased at the inside and outside of this car. When I took it for a spin, got to the first red light I began to smell oil sitting at the light but, when driving there was no smell. When I returned to the dealer smoke was coming inside the car and from under the hood. The dealer revealed that this car was purchased at an auction and had a oil leak somewhere under the motor. If it had not smoked I would not have known it was a lemon!.....Buyer Beware
Purchased a new car
Uses car for N/A
Does not recommend this car
---
Longest lasting car! Most reliable!
by BMW addicted from Pennsylvania | October 18, 2012
I have had a BMW 323i for 5 years and the person before me that owned it drove it from New York to PA everyday for work! She put 230,000 miles on it and I was nervous about purchasing the BMW with so many miles on it but I had no choice and I purchased it. The is now 360,000 miles on it and there is nothing wrong with it, it drives perfectly! I would have never imagined any car would last this long! The mechanic I take it to says it is in great shape !! I love this car and will never buy anything but a BMW 323i ! It is the best reliable car I have ever driven!
Purchased a new car
Uses car for N/A
Does recommend this car
---
323 Conv
by luv my bmw! from Atlanta, GA | September 10, 2012
E46 conv. BMW's most reliable series IS the 3 series. I've had mine since ordering it in 2000 and still love it! Top still works and looks great. Exterior is awesome, especially if you keep waxed. Interior is fine, just a bit tight in the rear if you are over 6'. I just replaced it with a 3 series b/c my kids want this one! Minimal problems if you maintain them. Oil changes every 5-7k really helps, don't rely on claims of 15k; not worth taking the chance. Still runs like a top! Best recommendation is that I would do it all over again and wouldn't think twice!
Purchased a new car
Uses car for Just getting around
Does recommend this car
---
another foreign car
by lboog from Gary, IN | May 28, 2012
i just bought my BMW 3 months ago and im already wanting to buy another one...i know where to look at now...
Purchased a new car
Uses car for Commuting
Does recommend this car
---
Great Find
by DaveG from Bethlehem, PA | February 13, 2012
I never would have found the BMW I ended up buying if it werent for Cars.com. The car is a classic "old lady, garage kept..." vehicle. I love it! I bought it for my daughter and she is also thrilled (although I have threatened to trade her for my car - the BMW, although 11 years old is nicer than my 4-year old car)! Overall, a great buy and a great experience!
Purchased a new car
Uses car for Commuting
Does recommend this car
---
Loved the Car
by Former BMW Owner from Michigan | November 1, 2011
Loved the car. 180,000 troublefree miles over 12 years. Fun to drive, responsive with quick steering. Base 6 cylander stick shift was all I needed. Car was totalled in a hail storm so I had to go looking. Over the 12 years I'd put on weight and gone on Social Security. Not being as spry as I once was getting in and out became an issue. Looked at the new 535 but why buy a BMW if you need an automatic transmission. It's like putting a race horse in front of a plow. Plus the price was simply too high. I could afford it but couldn't bring myself to do it. Wound up with a year old 2011 certified in warranty M37 that was $14,000 off list. It's not my little beemer but it's powerful, throaty and a pleasure to drive. Harder than a Lexus but softer than a 535.
Purchased a new car
Uses car for Just getting around
Does recommend this car
---
People Who Viewed this Car Also Viewed
Select up to three models to compare with the 2000 BMW 323.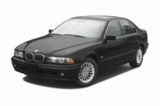 2003 BMW 530
Asking Price Range
$2,494–$9,478
Compare
1998 BMW 740
Asking Price Range
$461–$6,393
Compare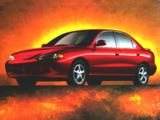 1996 Hyundai Elantra
Asking Price Range
Price Coming Soon
Compare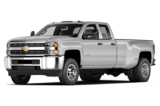 2017 Chevrolet Silverado 3500
Starting MSRP
$34,410–$58,815
Compare
2012 Ford Focus
Asking Price Range
$6,515–$13,935
Compare
2017 Lexus GS F
Starting MSRP
$83,940–$83,940
Compare
2009 Mercedes-Benz CLS-Class
Asking Price Range
$13,009–$31,477
Compare
Featured Services for this BMW 323