Average Ratings
---
12 out of 16 people recommended this car.
---
Owned a couple..... love 'em, but hate 'em :(
by Skeezix from Colorado Springs, CO | November 8, 2015
You've all heard it before, the reliability issue. Holy cow. If I could string together 6 months with one of these E46s without a major repair, I might've just held on to one of the two I owned. It's just so frustrating that you feel you can't trust the thing for a weekend getaway without fear of it breaking down. Then the little things like trunk not opening consistently, glovebox latch breaking, lights seeming to go out more often than other cars.... I finally tapped out. Love how they drive, very frustrating to own though. Good luck.
Purchased a new car
Uses car for Commuting
Does not recommend this car
---
Great Car for low price.
by Lover of Sports cars! from VA | February 24, 2014
I came in with low expectations. when i came in, they treated like I was a member of the family. I didn't think that i would walk away with a great value car and they made sure i did. I ended up buying a 2006 Mitsubishi Eclipse GT and man does that car have surprising power. The inside was in great conditions and it had very low miles for a car of its age. I plan to put a lot of work into this car and its not gonna be to fix it but to make it faster. Love this car!
Purchased a new car
Uses car for Having fun
Does recommend this car
---
bmw 525
by papa from | February 22, 2014
the price were awefully high; the car's condition does not deserve that kind of pricing; definitely a RIP OFF
Purchased a new car
Uses car for N/A
Does not recommend this car
---
Sleek and fast
by newnew from Williamsburg, VA | September 16, 2013
I got so much positive attention owning this car, i cant wait to get a newer model! Best stock speakers of any car Ive owned. And the power of that engine for the price.. WOW
Purchased a new car
Uses car for Commuting
Does recommend this car
---
Avoid
by BMW from ny | March 25, 2013
The price you see on the wed is not real. They play games! Example You need a tarde in for the advertised price or you have to finace for the price. Dont wast your time.
Purchased a new car
Uses car for Transporting family
Does not recommend this car
---
BMW01 3251
by blacksistawish from Miami | August 8, 2012
After my research I did learn that most owners of certain bmws have the same issues with the car (used onees in particulars, like transmissions, window regulators, and hazard lights coming on by itself. Mine is used and I have had it only less than a month but I love how it drives and and it does have some minor issues, maybe after a year I will report back but gas around town is pricey compared to highway miles. Maintenance is something to be aware of when purchasing but overall so far I like the car I
Purchased a new car
Uses car for Just getting around
Does recommend this car
---
favorite car I've owned
by car speculator from Danbury ct | June 7, 2012
ive been threw Honda Acura Chevy and jeep and never would I trade my 2001 325 BMW for it I love the car very reliable stylish great performance and just overall a great choice
Purchased a new car
Uses car for Just getting around
Does recommend this car
---
Don't Be Afraid to Buy a Used One...
by Deebow from Portland Oregon | May 21, 2011
God Bless BMW and their penchant for over-engineering everything. We bought this car after extensive research on German luxury brands. Ours was purchased from the 3rd owner and maybe we were lucky because the original owner, second owner, and third owner were all motorheads who believed in regular maintenance and had the stack of service receipts to prove it. I should have bought her one of these a long time ago. I love this car. The 5 speed Step-Tronic tranny runs awesome and shifts smoothly. The leather was flawless and the controls are intuitive and mechanical and the options on these models is virtually endless. This is the most analog car I have driven and I have driven all the German luxury brands. It makes the sounds and feels like a car should feel. We purchased it with 98,000 miles and just took it from Portland Oregon to the coast and back with zero issues and got 34 MPG. Here is how you buy a used one: -- Look for a private buyer who treats their machines well and does the maintenance and documents it. Preventive maintenance and attention to detail are the hallmarks of good ownership. --Don't buy one from a kid. We looked at a few that were and they were about 3 seconds from bursting into flames. Look for a grown up who could actually afford to own it. --Cost of maintenance is not an issue because it costs about the same as every other luxury brand or in some cases, as much (or as little) as something like a Nissan Maxima, Acura TL or Lexus IS 300. We replaced a turn signal lamp assembly for $225 the second week we have had it (parts and labor). If you are going to own a luxury car, be aware of what it takes to do the maintenance. --Call and talk to a highly rated mechanic who works on them. They can tell you what they replace most often and what to look for when you are searching for one. After you do that, pay him to look at the ones that you are looking at. It will be money well spent. I plan on maintaining this BMW like the previous owners have (like I do with all my vehicles) and I bet I can get it to break 200,000 miles before I consider getting another one. BMW sold me with this one, I can't even imagine what having a new one with AWD, 6 speed Step-tronic, NAV and the like. Maybe if I save my pennies with this one I will get to find out.
Purchased a new car
Uses car for Transporting family
Does recommend this car
---
Best Car Ive driven
by Khan from Chicago, IL | May 14, 2011
This car is the best. We bought brand new back in 2001 and this car is so powerful and the ride is very good for a sporty car. Now its no Cadillac but it is smooth and still translates whats under the car and makes your driving experience wonderful. Also the transmission is very good. it kicks down right away and provides great acceleration. the engine is small but has plenty of gusto, yet returns 28 mpg combined. If we could go back in the day id buy myself another cuz i have racked up about 128,00 miles on it and granted its not as tight when it was new but its still running nice. great car
Purchased a new car
Uses car for Commuting
Does recommend this car
---
Good car for the mileage
by beemers4life from Beverly Hills,CA | March 28, 2011
I was a Honda enthusiast for many years but after moving to Los Angeles I thought I should join the BMW family. I purchased a used BMW, high mileage, and so far it's been pretty good. Other than some minor issues, ie: the electronic transmission keeps kicking off, indicating a problem with the alternator, battery, belt or all of the above, I have been happy with the car. Funds have prevented me from taking care of the aforementioned problem..again, the one other problem with BMW's, is the cost to fix and maintain them.
Purchased a new car
Uses car for Just getting around
Does recommend this car
---
People Who Viewed this Car Also Viewed
Select up to three models to compare with the 2001 BMW 325.
2002 BMW 745
Asking Price Range
$3,389–$11,661
Compare
2014 Toyota Avalon
Asking Price Range
$19,514–$29,610
Compare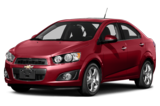 2014 Chevrolet Sonic
Asking Price Range
$7,967–$15,263
Compare
2001 BMW 530
Asking Price Range
$2,230–$7,394
Compare
Featured Services for this BMW 325