Parents who aren't quite ready to make the leap into a minivan may be intrigued by such hot-looking properties as the 2006 BMW 325xi. The compact German sport wagon offers style and performance, but, unfortunately, not a lot of space for new families and all the gear they have to haul once baby arrives.

We tested a nicely equipped 325xi recently with such amenities as a panorama moonroof, all-wheel drive and a $2,900 premium package that included leather upholstery, power seats with driver memory and an auto-dimming rearview mirror with a compass.

Bottom line: $40,190, including destination.

SHE: I was so happy when our neighbors, Amy and Mike, rang our doorbell one Sunday afternoon, with baby Caroline in tow. They own a BMW 3-Series sedan and an X5 utility vehicle, and had spotted the electric-red BMW wagon in our driveway. Since they are shopping for a more family-friendly vehicle, they wanted to try out the 325xi. They even brought the baby's car seat and stroller so they could really put the wagon through its paces. I thought that was great, since the only stuff you haul around anymore are guitars and fishing rods.



HE: Hey, those are mybabies. They need special care and attention, too.

SHE: Oh, boy. I'm never sure if I'm talking to a parent or a child here.

HE: I thought the 325xi was sweet. And I'm not particularly a wagon buff. But if you need a little extra cargo space, it's a nice alternative to a standard sedan or even a compact SUV like the X3. I'd have to agree with you that it makes less sense than a minivan, especially if you have two or more kids of any age.

SHE: It was interesting to watch Amy critique the BMW wagon. She was disappointed that she could only load Caroline's stroller in one way, and she said the cargo hold was not much roomier than the trunk of her 2003 BMW sedan. We're about the same size and we both agreed that it needs adjustable pedals. The cupholders are pretty worthless, too -- kind of surprising, considering the Germans' usual attention to detail. The other problem with the wagon is that the rear pillars are so thick, they block your vision, especially when you're trying to change lanes on the freeway.

HE: I think Mike liked the fact that the wagon handles like a sport sedan. In fact, the wagon has just about all the same equipment, which means that the steering is pinpoint-precise, the suspension is supple and the brakes are simply outstanding. Of course, you get all the standard BMW goodies, like dynamic stability and traction control, to further enhance the all-weather capability of the four-wheel-drive system.

SHE: I love the fact that even on its low-end models, like the 3 Series, BMW loads up the safety gear. The 325xi comes with standard side air bags and side curtains for all the outboard passengers and ABS with dynamic brake control.

HE: You say "low end," and I assume you're being slightly facetious, considering this "low-end" wagon costs 40 grand. But it has an awful lot going for it, not the least of which is that exquisite cabin. It's trimmed in two-tone leather -- black and brown.

SHE: They call it "terra," honey.

HE: Yeah, right. That sounds really German, doesn't it? OK, black and "terra" leather, with lots of gorgeous wood and brushed metal. I didn't fit that well in the rear seat -- my head brushed up against the headliner -- but at least the passengers back there are treated to some decent amenities, including a pull-down armrest, individual reading lights, vents and temp controls. I should mention that our test vehicle, thankfully, did not come with BMW's overly complicated iDrive -- just the usual assortment of buttons, switches and dials.

SHE: Did you know that both Amy and Mike griped about the lack of power in the 3.0-liter engine? I guess 215 horsepower doesn't cut it with some folks.

HE: Not if they've driven other Bimmers. I did love that buttery-smooth six-speed manual gearbox. I guess I'm just not convinced that this is really a family car.

SHE: Neither is Amy. The last time I saw her, she had just tested a minivan, so I guess she's opting for practicality. I think the moral of the story is that the BMW wagon is better suited for young singles or empty nesters.

He drove, she drove Anita and Paul Lienert are partners in Lienert & Lienert, a Ann Arbor-based automotive information services company.

2006 BMW 325xi

Type: Front-engine, four-wheel drive, five-passenger wagon. Price: Base, $35,295 (inc. $695 destination charge); as tested, $40,190. Engine: 3.0-liter I-6; 215-hp; 185 lb-ft torque. EPA fuel economy: 19 mpg city/28 mpg highway. Where built: Germany Estimated 12-month insurance cost, according to AAA: $1,739 Anita

Rating: 4 Likes: Really sharp exterior styling. World-class safety features. Optional adaptive headlamps. Standard dynamic stability and traction control. Optional panorama moonroof. Dislikes: Not a viable alternative to a minivan for many families. Needs adjustable pedals. Cupholders are terrible. Rear pillars block vision.

Paul

Rating: 5 Likes: Sweet six-speed manual gearbox. Exquisite cabin with two-tone leather, wood, brushed metal. Handles like a sport sedan. Outstanding brakes. Good rear-seat amenities. Dislikes: Engine needs more power and low-end torque. Head brushes ceiling in rear seat. Pushbutton stop/start requires extra step, seems gimmicky. Run-flat tires are noisy.


---
People Who Viewed this Car Also Viewed
Select up to three models to compare with the 2006 BMW 325.
2005 BMW X3
Asking Price Range
$4,027–$13,375
Compare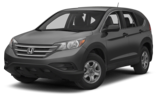 2013 Honda CR-V
Asking Price Range
$15,930–$24,866
Compare
2003 Mercedes-Benz M-Class
Asking Price Range
$3,257–$9,345
Compare
2005 Buick LaCrosse
Asking Price Range
$3,277–$10,089
Compare
2008 Cadillac SRX
Asking Price Range
$5,850–$16,858
Compare
2016 Toyota Tacoma
Starting MSRP
$23,660–$38,180
Compare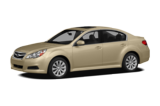 2010 Subaru Legacy
Asking Price Range
$7,398–$17,998
Compare
2010 Nissan Murano
Asking Price Range
$10,353–$20,061
Compare
Featured Services for this BMW 325