Average Ratings
---
10 out of 10 people recommended this car.
---
best first car to get for the money and performanc
by bmw enthusiast from maryland | September 21, 2013
I bought a 1997 bmw 328is for $1200 and it works perfectly, iand accelerates fast and handles great. The seller was also friendly and sold it for cheap which is good for me
Purchased a new car
Uses car for Having fun
Does recommend this car
---
Great Performance
by BMW Lover Forever from LA | October 12, 2011
Great car overall. Handling, comfort, drives like a high performance sports car. Overall awesome. Just need to maintain like everything else.
Purchased a new car
Uses car for Having fun
Does recommend this car
---
By far the best car Ive riden in.
by Moorman from | June 16, 2010
This car can get you anywhere and just about anything. Being a personal friend the car is easy to drive, quick, and certainly gets peoples attention. Great car, super clean. Tommy is a great guy.
Purchased a new car
Uses car for N/A
Does recommend this car
---
outstanding performance
by long time sports car enthusiast and mechanic from NY | January 28, 2010
I have driven many cars in my day, but very few have performed like this. The response crisp, the handling predictable and a feeling of one with the road. Revving up to the redline and taking turns this car excels.
Purchased a new car
Uses car for N/A
Does recommend this car
---
3 Series Rocks!!
by CriticalBill from Denver | August 21, 2009
I have a 1997 328i and it is awesome in every way. These cars are built to last...my last one had almost 300k before I sold it and still running great. Way more car for the money than a Japanese car.
Purchased a new car
Uses car for Transporting family
Does recommend this car
---
BMW shouldn't have skimped on the accesories
by Liam from Burlington, VT | June 27, 2009
I bought my 328IC last year. I got rid of it this year. The negative: If you can't afford the repairs then you cannot afford this car. I needed to replace 75% of the suspension and all related steering components that went with it. $3000 was the starting point assuming the garage didn't find anything else wrong once they tore it down....The inside of the convertible top didn't last. The strings that held the interior together all snapped. I would have been better off taking the interior of the top out. The rear convertible window is worthless plastic that becomes cloudy over time and cracks due to the top being folded which in turn bends and occasionally creases the window. $400 dollars from the local dealer for a plastic window. The interior wood trim is very cheap. The shift knob was cracked and worn where your fingers end up when you shift reminding you every time that it is broken. The radio is....well...it's a factory radio....they are all awful. The rear seat belts go from your inside shoulder to the outside hip. If you have to put a child seat in the back it is very difficult if you have large hands as there isn't much room between the side of the child seat and the bottom of the rear arm rest. Although I suppose this isn't the type of car that would normally be used for child transportation. The positive: The engine and transmission. It's not the fastest car in the world but the second you step on the gas you know you can get into trouble with the police. More torque than horsepower is always a good thing. The clutch was a dream and if I could transplant it along with the shifter assembly into every car I own for the rest of my life I would. Solid shifter feel with good feedback. All in all if you do your research and understand that this car will not be cheap to maintain you should be very happy. My biggest issues were all cosmetic. The suspension work was due to the previous owner(s) never replacing broken and defective equipment. 150000 miles is way too long to wait for major component work. Replacing things before they really break will keep the cost down on maintenance for this car.
Purchased a new car
Uses car for Just getting around
Does recommend this car
---
Good Car, Bad Luck?
by Greg from Bosont, Ma | May 28, 2009
The car is amazing I love it but i spent more money and time keeping it in the darn shop than on the road.
Purchased a new car
Uses car for Commuting
Does recommend this car
---
Most Reliable Car Ive Owned
by Brian from St Louis, MO | August 21, 2007
Actually it really was. Had mine for 10 years without any problems. Love how it drives and wish that the new ones drove as well.
Purchased a new car
Uses car for N/A
Does recommend this car
---
Best Car that I have Ever Driven
by Chase from Annapolis, Maryland | April 24, 2007
Bought the vehicle in 2005 at 121,000 miles and other than needing a few things due to age and probably lack of care (Catalytic Converter, and a cracked oil filter housing) The vehicle was the best that I had ever driven. It was extremely quick for being nearly 10 years old, and was basically maintenance-free for the year and a half that I had it. The ride was superb, sporty, yet you didn't feel EVERY bump in the road. The styling was fantastic, extremely sporty and still classy. Driving dynamics were great, the balance, weight, and the way that it handled itself screamed that it was a quality vehicle. Materials were top notch, the real leather was still looking brand new when I bought it (and when I wrecked it), and the Harmann/Kardon Sound system was the best that I have ever heard in a vehicle, and at 152,000 miles when the vehicle was wrecked, the mechanicals of the vehicle were still like new, Clutch and transmission was like it had been the day that I bought it. Overall this vehicle was a dream to drive, and If I could get my hands on another one, it would be my choice out of all of the other vehicles that I have owned. (1999 Pontiac Grand Prix GT, 2003 Honda S2000, 2003 Mini Cooper S)
Purchased a new car
Uses car for N/A
Does recommend this car
---
Best BMW ever
by Munetsi from Cincinnati, Ohio | January 16, 2007
Have owned 4 BMW's, 325i, 3 being 3 series' and will not buy anything else. Great performance, great handling, great acceleration and quick response. I have 208,000miles on it and have never had any major engine repairs. Just did regular maintanance and tune up thats all. Great features such as Active Stability Control to help with handling when under or over steering and traction as well.
Purchased a new car
Uses car for N/A
Does recommend this car
---
People Who Viewed this Car Also Viewed
Select up to three models to compare with the 1997 BMW 328.
1994 BMW 740
Asking Price Range
$3,130–$6,214
Compare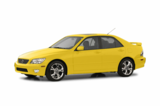 2003 Lexus IS 300
Asking Price Range
$3,696–$11,232
Compare
2017 Chevrolet Sonic
Starting MSRP
$15,145–$21,215
Compare
2017 Chevrolet Spark
Starting MSRP
$13,000–$17,425
Compare
2017 Chevrolet Trax
Starting MSRP
$21,000–$27,600
Compare
Featured Services for this BMW 328