BMW plans to roll out a new version of the 3-Series sedan later this summer. Unfortunately, the coupe and convertible will not be replaced until sometime next year.That's too bad.I logged nearly 400 miles in a 1998 328i Convertible recently and came away from it mostly unimpressed. The 328i Convertible is outdated compared with recent models from Saab, Mercedes-Benz and the upcoming Volvo C70.There's nothing seriously wrong with 328i technically or with the way it is assembled. But the car lacks the refinement of some of the competitors in its class. And the interior seems particularly dated.Then there's the issue of the price. This is an expensive car. Tack on a few options, and you're looking at a $44,000 price tag. But it really doesn't end there. Factor in luxury and sales taxes and interest on the loan, and most buyers are going to pay more than $50,000 for this car.Despite the fact that I enjoyed driving the 328i Convertible, I could not find enough value in it to justify such a large expense.PERFORMANCE, HANDLINGThe 1998 BMW 328i Convertible comes with a silky smooth 190-horsepower, inline, six-cylinder engine. It's a 2.8-liter engine that has double overhead cams and 24 valves. Our test car came with a five-speed manual transmission.As you might expect from a BMW, the 328i Convertible has plenty of verve. There are no peaks and valleys as the engine revs. The power comes on strong and just keeps building. If you like mechanical noises, you'll love the way the 2.8-liter six sounds when you make it work. You hear a smooth whoosh from under the hood.Driving this car in heavy city traffic is not bothersome. The clutch pedal takes little effort to operate and the five-speed manual transmission is easy to shift. If you want an automatic transmission (most people do), add another grand to the price. I would describe the 328i's drivetrain as technically excellent. The same can't be said for the suspension system, however.Although the 328i is outfitted with a four-wheel independent suspension system, it seems as if BMW made the 328i a bit too luxurious. The ride is softer than you might expect. The 328i still sticks to the road tenaciously when asked to perform gymnastic maneuvers, but it doesn't feel as lithe and athletic as other BMWs I've driven. Perhaps the 250 pounds of additional weight for the convertible top and frame reinforcements have dulled the sharpness of the ride.However, the four-wheel, anti-lock disc brakes are truly awesome. And the power-assisted, engine-speed sensitive, rack-and-pinion steering system is crisp and responsive.FIT AND FINISHThe 328i is a small mid-size car with a leather and wood-trimmed interior and a full menu of power accessories. It's a nicely designed and built machine, but it's overpriced.I don't care that the power top rises and lowers at the touch of a button. It makes no difference to me that the seats can be heated or that you can turn off the traction control. I don't care about the CD player or the alarm system or the cruise control. No matter what is stuffed into this car, it isn't worth $50,000. I'd buy a Plymouth Prowler, Porsche Boxster or Mercedes-Benz SLK long before I'd drop 50 big ones on this car.Now let's talk about how well it is built. The 328i is a top-quality machine that is bolted together tightly. I could find no flaws in the way the car was assembled. But some of the parts, such as the squarish dash and the small buttons on the air conditioner and radio, made the car seem dated.Getting in and out of the back seat was inconvenient. However, there's adequate room back there for average-sized adults, and BMW gets credit for keeping the trunk at an acceptable size.The leather-trimmed seats are firm and comfortable. Numerous power adjustments make it easy to get comfortable quickly. Turn up the powerful radio, and you can make your ear drums bleed.Nevertheless, if you'd like to drive a BMW convertible, the Z3 roadster represents a far better value. That doesn't mean I'd like to see the 328i become extinct. Not everyone can make do with a two-seater. Hopefully, BMW will figure out a way to add more value to the next 328i Convertible.Specifications: Base price: $41,500. Safety: Dual front and side air bags, automatic roll bars, side-impact protection, anti-lock brakes, traction control and front and rear crumple zones. Price as tested: $44,745. EPA rating: 20 mpg city/28 mpg highway. Incentives: None. Truett's tip: Though BMW's 328i Convertible is a fast and fun car, it is starting to show its age. Also, at $44,000 and change, it lacks value.
---
People Who Viewed this Car Also Viewed
Select up to three models to compare with the 1998 BMW 328.
2005 Buick LaCrosse
Asking Price Range
$2,794–$9,782
Compare
2014 Hyundai Accent
Asking Price Range
$8,360–$14,224
Compare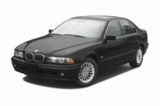 2003 BMW 525
Asking Price Range
$1,946–$10,038
Compare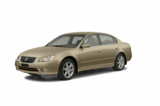 2002 Nissan Altima
Asking Price Range
$1,242–$7,238
Compare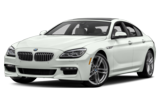 2016 BMW 650 Gran Coupe
Starting MSRP
$90,900–$93,900
Compare
Featured Services for this BMW 328