Average Ratings
---
48 out of 52 people recommended this car.
---
The full package
by Kato from | January 4, 2016
I drove a lot of different cars before I bought my 2008 BMW 328i and nothing could touch the 3 series in terms of the entire package.
Purchased a new car
Uses car for N/A
Does recommend this car
---
So far - sweet ride!
by Aussie Original from Richmond, VA | June 7, 2015
I have only had the car a couple of weeks but so far it's awesome! Now I know why they call it "The Ultimate Driving Machine". I was trying to decide between this and a Lexus H/T Conv. and I think I made the right choice. Hugs the road like a bear. Lot's of nice features (make sure you read the owners manual). I don't think you will be disappointed if you make the leap of faith that I did. God speed.
Purchased a new car
Uses car for Having fun
Does recommend this car
---
I love this car
by Carb from Fort Lauderdale, FL | May 29, 2015
Originally from Connecticut, relocating to South Florida, it was time for a change. I recently purchased my 2008 328i Convertible from a local dealer. It;s my first BMW & first convertible. This vehicle is far better than I could have imagined & hoped for. This is the ultimate driving machine for South Florida. I love to drop the top after work and cruise the beach on the way home. It came with the sport package, with 18" rims and low profile tires. The crimson red exterior and coral red & black leather & wood grain interior really sets it apart from plain jane white. Performance is good. with 230 HP on tap for spirited driving. I've performed several performance upgrades to increase HP, and was well worth the effort.
Purchased a new car
Uses car for Having fun
Does recommend this car
---
An amazing driving experience !
by The Reverend from Dallas, TX | January 7, 2014
Wow. I recently purchased a slightly used 2008 328i and when I say slightly it only had 14,000 miles on it. Virtually a new car. My last two cars were Lexus ES-300s which I cannot say enough good things about - but the 328i is a totally different driving experience and precisely what I expected. My Lexus ES is the Queen Mary II and the 328i is a Fighter Jet. That's the only way to describe the difference. Flawless handling and performance. Technologically it's very advanced it has so many features one of my favorite of which are the hands-free stereo/CD/iPod and Bluetooth and Voice activated Telephone features all controlled effortlessly from the steering wheel. (Superb!) Note on Reliability - I have only had the vehicle for a few weeks so I am basing it on having no problems thus far and while I don't expect it to be as mechanically care-free (where Lexus excels) it appears this model is very reliable with proper maintenance. The interior is a tad smaller than my ES but not uncomfortably so. I am a 6 ft. 220 lb man and am quite comfortable in it. Because I live in Texas I'd rather have automatic chilled seats but I have to be honest and say the heated seats in this car are incredible. The entire seat is heated both the butt cushions and the back rest. It's a real treat that I've used a lot lately since it's Winter at the moment. The only complaint and I have, and I mean the ONLY one is the ride isn't quite as smooth as the Lexus, but I didn't expect it to be and once I replace the original run-flat tires I've been told the ride improves - important since Texas roads are not known for their "quality." Overall - it's an amazing car !
Purchased a new car
Uses car for Just getting around
Does recommend this car
---
Saved my Life
by Lucky from Houston, TX | January 6, 2014
In the fall of 2013 I had a 5 mph fender bender in my 1999 Explorer, which totaled it. I replaced it with a 2006 325i, dark gray; automatic. Six weeks later I was T-boned on the driver's side by a Crown Victoria doing 60 mph. I was injured, but the little Beamer stayed intact, the side curtain air bags protected my head, and I was good as new in a month. What did I replace that car with? A 2008 328i! Yes, the cars are great performers and a joy to drive. But they are also solid and safe. BTW, the second one is bright red. Maybe it will be easier to notice in an intersection.
Purchased a new car
Uses car for Just getting around
Does recommend this car
---
I love my BMW
by hansstormtrooper from Vienna, Virginia | November 19, 2013
I love my 2008 BMW 328xi coupe with my heart and soul. The car preforms like none other and handles beautifully on tight turns and at fast speeds. The inside is comfortable and it is easy to make the temperature inside the car perfect during hot or cold weather. Among all the cars luxuries and features that it offers the car is not perfect. I have had many problems with the reliability and have been in the shop more times than I would like to admit. The transmission on mine failed but I was lucky that it was an uncommon issue. The upside is the service BMW provides is unparalleled and they paid for all costs but labor when repairing my transmission. If you have the money to fill up your tank once every week or two with premium gas and don't mind going into the shop when needed I have to tell you it is well worth every penny spent and if I could go back in time I would buy it all over again. Everything else about this car is perfect which renders this car true to the BMW title "The ultimate driving machine".
Purchased a new car
Uses car for Just getting around
Does recommend this car
---
NICE RIDE
by GREAT SPORT CAR from bronx ny | October 8, 2013
i needed a car for my daughter who started collage , i wanted a safe reliable car , looked around for a whole week till i saw the car purchased , i can tell u from my the nieces cleanest car i came across .. excellent condition very good price . even with my not so great credit . they got it done for me . wonderful staff ......
Purchased a new car
Uses car for Just getting around
Does recommend this car
---
Great car
by Chris from New York, NY. | April 2, 2013
Nothing in it's class that can match its quality. Has a totally wrapped undercarriage which makes the road noise practically silent.
Purchased a new car
Uses car for Commuting
Does recommend this car
---
Never Thought I'd Own a Car Like This
by 08328imm from | January 21, 2013
I just bought the most beautiful, high performance, well-crafted car I've ever driven. Cars.com made searching so easy. Thanks!
Purchased a new car
Uses car for N/A
Does recommend this car
---
328xi
by HumiditySucks from Virgina | September 1, 2012
History: I bought the BMW 328xi Sportwagon after a drunk totaled my 2001 Saab 95 sport wagon, which I kept in perfect shape, would have kept for another 10 years, and loved to drive every day. The 328xi was my default choice. I just couldn't justify buying another Saab when that company is belly up. 328xi: This is NOT a hot, sporty car, but I like it for what it is, sturdy, fast, loaded with German engineering and high tech goodies. The car virtually drives itself, especially in downshift mode. Lots of high end torque, (you're at 80 without noticing), but sluggish from a dead stop or when accelerating from stop or from slow initial speeds, with a stiff accelerator pedal. I like the utility of the sportwagon, with fold down back seats and large cargo area (vis-a-vis the small footprint of the car). I like the sound of the engine and the way it corners. The steering is ALMOST too stiff, but give me that any day over loose, squirrelly Camry-style steering. The car reminds me a bit of the MGB-GT I owned when I was a much younger guy and didn't notice how low it was or the flexibilty it takes to climb in and out. But once in the cockpit, i don't feel cramped. In fact, the front seat goes back far enough for guys well over my height, which is 6'1". The all wheel traction was a bit strange at first, but I like it now, hugging the road, and I expect it to go well in snow and ice, but that is untested so far.
Purchased a new car
Uses car for Just getting around
Does recommend this car
---
People Who Viewed this Car Also Viewed
Select up to three models to compare with the 2008 BMW 328.
2013 Volkswagen Jetta
Asking Price Range
$8,750–$17,994
Compare
2016 Honda Accord
Starting MSRP
$22,205–$34,680
Compare
2016 BMW 535
Starting MSRP
$55,850–$58,150
Compare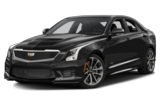 2017 Cadillac ATS-V
Starting MSRP
$60,695–$62,895
Compare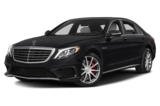 2017 Mercedes-Benz AMG S
Starting MSRP
$144,700–$247,900
Compare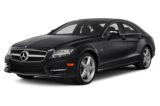 2014 Mercedes-Benz CLS-Class
Asking Price Range
$32,262–$67,542
Compare
2015 BMW 528
Starting MSRP
$49,950–$52,250
Compare
Featured Services for this BMW 328