Average Ratings
---
42 out of 50 people recommended this car.
---
2nd E9x in 3 years
by al8apex from 85260 | April 7, 2016
I started BMW ownership in 2000, purchasing a 54k mile 1997 M3 sedan with a manual transmission. I LOVED that car. It did EVERYTHING extremely well, track, autocross, daily drive, trips. WOW! What a car. I sold in in 2005 after buying a manual trans "new" Mustang. Fast forward through family life and death when my son insists I buy a 2006 330i sport manual trans. WOW! It was deja vu, same hp as the M3, same crisp handling, slightly larger car, same crazy great mileage ... all on a 136k mile car (well maintained). I have recently purchased a 2011 328i sport wagon, rwd but with a slush box. I REALLY miss the clutch pedal!!!! The wagon had the standard interior and the seats SUCK when compared to the sport seats my 330i had so I bought a matching driver's side sport seat, fixing that "flaw". I still MISS the clutch pedal, am investigating doing a manual trans swap to make this car even that much more fun to drive - as you can tell, I am NOT a fan of automatic transmission cars, despite the ability to "shift" it ... it is NOT the same. I bought this 2011 in late November 2015 with 38k miles and had one ignition coil go bad at about 41k miles, that was a $150 fix with the shop labor all happy now
Purchased a new car
Uses car for Just getting around
Does recommend this car
---
A great imrovement over my last BMW convertible
by Bimmer5 from Shreveport, Louisiana | September 10, 2014
This is my fifth BMW and fourth convertible, having previously owned a 330 convertible and two Z3s. My last car was a 330zhp sport sedan and I drove it nine years. The previous convertibles were rag tops and this is my first hard top--it is definitely an improvement in appearance, noise level and technology. With the top up it looks like a coupe and down, it is a smooth riding, great handling machine. It is an automatic, something I haven't driven in many years, but don't worry, it is still fun. I do notice a slight hesitation when I start in regular drive mode, but shifting to sport cures that. And the paddle shifters add even more fun but take some getting use to. The premium sound performs well with the top down and features such as navigation and idrive are easy to use. The Bridgestone 18 inch run flats are a little rough, but better than previous iterations of Michelins I have had. The sport seats are great and the power bolsters mold to your body. The inline 6 is plenty strong with ample torque in sport mode. My previous inline sixes performed well with hardly any mechanical issues. I expect the same with this one; however, the gas mileage is about ten percent less than my previous 330 six speed manual. But then again convertibles are heavier and it is an auto. I don't notice any wind noise with the top up and I only detect one rattle so far that seems to come from where the rear drivers' side window meets the top. It goes away with the window down. I am loving his car and glad it is certified with some original warranty remaining. BMWs do require expensive maintenance, but to me, they are worth it.
Purchased a new car
Uses car for Just getting around
Does recommend this car
---
Outstanding
by JR - Michigan from Commerce, MI | August 27, 2014
The Good: This car is truly outstanding. Never have I owned a car that was as fun to drive. This would be my second BMW with the first one driven well over 100k miles. Honestly, that car was as solid the day it was sold and the day it was bought. The Not So Good: Beware the day your car's warranty expires because costs of fixing and servicing are astronomical.
Purchased a new car
Uses car for Commuting
Does recommend this car
---
Love It! The Ultimate Driving Machine Indeed!
by Bimmer Fan from Northeastern Pennsylvania | May 18, 2014
Since the moment I drove it home, I was completely in love. It is a telepathic, completely responsive car. Acceleration is great, ride is smooth, handling is impressive, engine braking (and braking) is good, the audio system is fine (I'm a classical musician). It does what you think! It's so much fun to drive and every time I get into this car, I feel like myself and just enjoy the experience. I also love the heated steering wheel and seats (an option)! The dashboard/radio is a little old-school for my taste, and I wish I got the one with navigation (I hear the latest models have an improved dashboard and navigation).
Purchased a new car
Uses car for Having fun
Does recommend this car
---
Beemer vs Jaguar
by tedr from Minneapolis | March 30, 2014
I've been a jag fan for along time but decided to trade it in on a BMW 328i. The biggest difference is there are far more BMW 328i's on the road so Jag gets the "Unique" tag... other than that, the BMW drives sportier than my old XK8 and while it doesn't have the same power, its very responsive, quiet, tight, and sporty. It has a beautiful look and with the service package I bought for the next three years, I'll not have to worry about those expensive oil changes. Thus far i'll grade my experience an A+
Purchased a new car
Uses car for Work
Does recommend this car
---
Low profiles...
by 353 from California | November 8, 2013
I bought my 2011 convertible BMW less than a month ago and I already had to buy two new tires. :( I have never owned a low profile car with 18 inch rims... and apparently if you hit a pothole in this car, it can cost over $600 for your lesson. The tires are very expensive because they are run-flat tires since there is no room for a spare. Don't get me wrong, I LOVE driving my new car...but I wish I knew about the caution I need to take with potholes and the cost of these tires in advance. Oh well. Such is life. Thank God I was able to get the tires! America's Tires in Carson, best deals in town... Signing off, 353
Purchased a new car
Uses car for Just getting around
Does recommend this car
---
Best car I've owned so far
by jpe2796 from Warwick,NY | October 25, 2013
I absolutely love everything about this car! It has a very smooth ride and handles turns unlike any other car I've been in! I feel very comfortable and SAFE in this car. Very reliable and sporty looking. HIGHLY HIGHLY recommend!
Purchased a new car
Uses car for Commuting
Does recommend this car
---
its a great car i love it
by sporty from braselton ga | September 22, 2013
Im a bimmer person this is the fourth one i have owned i never owned a 328 but i really love this car it looks good drives good gets good gas mileage i like everything about it
Purchased a new car
Uses car for Just getting around
Does recommend this car
---
Everything that I was looking for!
by Kimmy from Tumwater, WA | September 16, 2013
This car was a great value! It has all the features of a brand-new BMW with the exception of heated seats. The car is a head turner and is extremely comfortable for long distances and is very fun to drive!
Purchased a new car
Uses car for Commuting
Does recommend this car
---
Second Bimmer
by BIMRUP from Upland, Ca. | June 8, 2013
My second Bimmer. Got hooked on the Ultimate Driving Machine after driving a friend's older 528. Truly a driver's car. Prefer performance/sport feel to luxury. My first was an 04 330ci that I bought in 06. Just traded it for an 11 328i coupe CPO with the M Sport Pkg. Performance and handling comparable, but the 330 didn't have the sport pkg. And it was a 6 spd. The 328 has the paddle shifters. Jury out on the 328, just bought it yesterday. Only had 16, 000 miles on it. Will tint the back three windows and possible custom wheels later.
Purchased a new car
Uses car for Just getting around
Does recommend this car
---
People Who Viewed this Car Also Viewed
Select up to three models to compare with the 2011 BMW 328.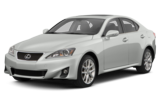 2013 Lexus IS 250
Asking Price Range
$18,786–$28,514
Compare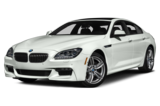 2015 BMW 640 Gran Coupe
Starting MSRP
$78,300–$81,300
Compare
2014 BMW 335
Asking Price Range
$28,112–$43,868
Compare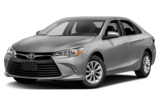 2016 Toyota Camry
Starting MSRP
$23,070–$31,370
Compare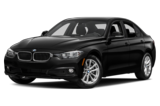 2016 BMW 320
Starting MSRP
$33,150–$35,150
Compare
2014 BMW 650 Gran Coupe
Asking Price Range
$40,553–$73,177
Compare
Featured Services for this BMW 328