Average Ratings
---
8 out of 10 people recommended this car.
---
BMW 328i xDrive
by batnet from Cincinnati, OH | August 24, 2015
The BMW 328xi comes with a long list of good news, and a very short list of bad news. Now, I'll be the first to admit that I am no expert, but this review might help those of us who are (*ahem) "normal" people driving in the real world. STEERING. Let's start with the bad news. The steering only really feels "tactile" when you push the button for Sports mode. And even then, steering is not as communicative as it has been in previous years (I drove a 2011 as well, and the steering was much better...but that's all that was better). When the car is in Comfort or Eco mode, the steering is just downright limp. So, I exclusively drive in Sports mode. If you're thinking, "That sounds like a minor complaint...push a button to get good steering," you're right. But it's really the only thing I can find that I could call a "con." STYLING. Now the good news. The styling is spectacular. BMW's new design looks great from the front, amazing from the back, and spectacular from the inside. Perhaps one minor exception is that the navigation/media screen does not feel intrinsic to the dashboard. But the trade-off is worthwhile; the screen is super easy to see and suffers almost no glare at all. PERFORMANCE. How BMW engineers came up with a 240 hp 4-cylinder engine that gets, in my own experience, about 29 mpg in combined highway and city is beyond me. Once on a 4-hour trip, I averaged 36 mpg on the highway. That's just impressive. And pickup is very strong at just about any rpm, with almost no lag in acceleration, even from a dead stop (the exception to the 328i's great torque/acceleration is the utterly pointless "Eco" mode, which seems to save very little fuel while making the car run as sluggishly as a loaded semi). And the handling is just spectacular. You will be tempted to take highway on-ramps WAY too fast. So much fun. COMFORT. This is one of the most ergonomically sound cars I've ever ridden in (I have short legs, so I don't know if tall people would agree). The controls are both "naturally" placed and very intuitive to use. I was worried about iDrive after hearing horror stories about the 1st generation, but I absolutely love it, and it took no time at all to get used to the menus. SUMMARY. I don't get out as much as some drivers, to be sure, but this is the 7th car I've owned, and is by far the best. Reliability has been great so far, but it's only a year old, But if reliability is as good as everything else on this car, then it's going to be around for a while.
Purchased a new car
Uses car for Just getting around
Does recommend this car
---
Sweet Ride
by Car enthusiast from Philadelphia, PA | January 4, 2015
I opted for the M Sport version and love the menacing front end and side treatment which makes this already great looking car look even sportier. The acceleration from the turbo 4 is amazing, and even more so considering the average 30+ mpg I get in mixed driving. The interior is clean and classy with the best switch-gear. I've had BMWs before and the ride on this one is very comfortable for commuting while still hugging country roads when you want to open it up. The electric steering in this new model took some getting used to over previous hydraulic steering. This is one sweet ride that I look forward to driving every day!
Purchased a new car
Uses car for Commuting
Does recommend this car
---
2014 BMW 328 Wagon is an incredible car, but.....
by Ex Volvo XC70 Owner from Charlotte, NC | July 6, 2014
I had grave reservations about the 2014 BMW 328i Xdrive Wagon because it was only offered with a 240 hp 4 cylinder engine. I had a Volvo XC70 with the Polestar kit added and it is a 6 cylinder 325 hp - 355 lb torque car. But I should never have worried. The power in the BMW and the way it is delivered is just awesome. An absolutely fantastic engine and transmission and the car is set up with a blend of wonderful sportiness and freeway cruiser comfort. My disappoint has been in areas where I would never have expected BMW to disappoint. First of all, the interior quality does not match Volvo in any way. The leather feels cheap, even though I bought the leather option. There are sharp edges on the steering wheel and handles on the inside of the doors which are uncomfortable to touch. Considering I paid almost 60k for the car with almost all the bells and whistles, then this is disappointing. Worst of all for me and probably a deal breaker, had I known in advance, is the fact that the leather on the steering wheel gives me a rash in my hands, because the leather is not anti allergenic. This may not be a big deal to most people, but I am at the point where I have to pay an upholsterer $500 to wrap my steering wheel in Alcantara or anti allergenic leather. It is disappointing that BMW is going cheap on this, when considering the fact that Volvo for more than 10 years has been making cars with anti allergenic leather that has been tanned using natural materials rather than spades of chromium. I called BMW to hear if they had ever had customers with this issue before. They said no. Well, weird. Why would both Ford and Volvo work with allergy patient organizations in the UK, if this issue had never been brought up. So I guess I need to forge out 500 dollars to get the steering wheel wrapped in something different, and possible 1,000 to 1,500 to get the driver seat upholstered as well. Unless of course I choose to never drive while wearing shorts, which is not really an option, since I live in Charlotte, NC. I am also disappointed that I have an extremely sensitive passenger front seat sensor for the seat belt. I cannot even leave my iPhone on the seat without the warning sign going off, asking me to buckle up on the passenger side as well. I love all the gadgets the car comes with, but must warn people that these all come at a steep, steep price. But okay, I knew the price when I signed on the dotted line, so I cannot blame BMW for that. Overall, this car is a wonderful, wonderful driving machine. I love it. I absolutely do. But I feel let down by the interior quality and the fact that BMW has used chromium ad galore to treat the leather. Something that is not very healthy for anybody, whether they are allergic or not.
Purchased a new car
Uses car for Commuting
Does recommend this car
---
Poor customer service
by Frustrated from Kuala Lumpur, Malaysia | July 4, 2014
Bought the imported 328i GT new in Malaysia. After 4 months with less than 5000km, started to have problem with the car trunk which will either not open or open and lifted halfway. It took 4 visits and loss of use for a total of 5 weeks. Not even sure if problem will arise again in the next couple of weeks. Customer service is really bad. Wasted a lot of time in visiting the workshop and following up on progress. The good thing is car performance is very good.
Purchased a new car
Uses car for Just getting around
Does not recommend this car
---
2014 328i
by Cookie from Texas | July 3, 2014
I have a 2014 328i. I think it is very comfortable. A couple of the cool features that I like include a screen that shows how much air is in each tire and the driving analyzer (in eco pro mode) that shows you how your driving affects your fuel consumption (no surprise, but kinda cool), The sport mode gauges are kinda cool too. My gas mileage average seems to hover around 31-32mpg with a mix of city and highway driving. Which is not bad. I think the car may be a bit overpriced but I liked the look of it and the amazing acceleration. I really enjoy driving the car and am very pleased with it overall.
Purchased a new car
Uses car for Commuting
Does recommend this car
---
That is great.
by George from Los Angeles | May 6, 2014
The most impressive feature is the accelerate. The most valuable feature is the traffic information by the navigation.
Purchased a new car
Uses car for Work
Does recommend this car
---
The best I tested
by YourFriendlyNeighbor from Chicago, IL | February 27, 2014
I tested Lexus IS, Cadillac ATS, and BMW 328i xdrive, and BMW 328d xdrive. I bought BMW 328i xdrive. Pros: - Very comfortable ride - Enough power to leave most other cars in the dust - Gas saving mode for leisure/Sunday drive - Stylish - Huge interior room compared to others tested - Luxury features, such as heated seat and steering wheel, parking camera and assistant, auto detect wiper, etc. - Vehicle status monitors, from temperature, service date, windshield washer fluid, etc. - Status symbol - Free regular maintenance for the first 4 years Cons: - Brake sometimes make a high pitch sound when braking slowly in the beginning of driving - Everything is ala carte (including color), which makes it about 8k-10k more expensive if you want your BMW fully loaded - Turbo engine needs premium gas By the time I wrote this, I had about 2500 miles on my car. If the car is reliable in the long run (at least 5 years), I will most likely buy another 328i xdrive.
Purchased a new car
Uses car for Commuting
Does recommend this car
---
less than 45 days old and in the shop for two week
by Bmwhasgottenworse from Macon, GA | February 20, 2014
Was sold a new car off the show room floor that has been in for repairs three times already with the same issue. The car misfires when accelerate and goes into limp mode. Car is less than 45 days old and been in the shop the last week and it will be another week before repairs are completed. Tell me how happy I am.
Purchased a new car
Uses car for Commuting
Does not recommend this car
---
too new to report reliability but feels great to d
by Wildrice from Columbus, OH | December 23, 2013
Kelly BMW is an Excellent Dealership in the Columbus Ohio area. I'm giving their salesman Steve Stopolosky an excellent rating in making the purchase process an enjoyable experience.
Purchased a new car
Uses car for Transporting family
Does recommend this car
---
Best in the World
by BMW Lover from Tampa, Florida | October 22, 2013
I purchased a 2014 BMW Luxury Line in Alpine White. It is beautiful. I am amazed by the newly designed interior, surround sound, and navigation system. I love the keyless entry and keyless start. I recommend this car to everybody who loves nice cars. Check this one out.
Purchased a new car
Uses car for Just getting around
Does recommend this car
---
People Who Viewed this Car Also Viewed
Select up to three models to compare with the 2014 BMW 328.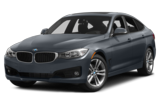 2014 BMW 335 Gran Turismo
Asking Price Range
$32,729–$43,833
Compare
2014 BMW 335
Asking Price Range
$28,096–$43,904
Compare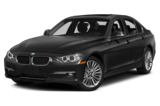 2014 BMW 328d
Asking Price Range
$21,754–$38,362
Compare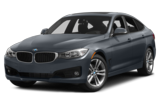 2014 BMW 328 Gran Turismo
Asking Price Range
$24,635–$38,487
Compare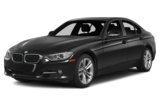 2014 BMW 320
Asking Price Range
$18,622–$29,806
Compare
Featured Services for this BMW 328