Average Ratings
---
17 out of 18 people recommended this car.
---
16000km review 2014 328D X-drive
by Sly Thibodeau from Netherlands (Canadian Military in Europe) | November 27, 2014
Very good car so far, only one problem with one of the front parking sensor, been corrected under warranty. Very good fuel economy!
Purchased a new car
Uses car for Transporting family
Does recommend this car
---
Style and fuel economy
by No more minivan from Fort Wayne, IN | October 4, 2014
I purchased this vehicle about 6 months ago. The smaller body style is great for 1 person to drive to work and errands, but still roomy enough for the family to climb in. I love that it is a very comfortable and stylish car, but still gets awesome fuel economy. I get better than the advertised ratings, usually 42 city and up to 49 highway. I usually drive in the eco mode, but the other 2 settings are available to suit your driving style. Even in Eco mode the car has plenty of power and responds quickly for merging, etc. It corners well and shifts smoothly. The passenger cabin is very quiet. The engine does have a little bit of a diesel putter sound at slow speeds, but it disappears over 25 mph. This is my first BMW and first diesel engine car. I am very pleased with my purchase.
Purchased a new car
Uses car for Just getting around
Does recommend this car
---
2014 328d Sportwagon
by DW Bernergirl from Mt. Hood Oregon | September 7, 2014
I purchased this vehicle after having taken a job that is a different state from where I live and drive 300 miles each way once. Have averaged low to high 40s mpg and local driving always exceeded 30 mpg. Have had this car since May 2014 and have 6600 miles on it, so while it is still not broken in, have had some experience with it. Drive a combination of 4 lane interstate which then winds down to 2 lane highways for the last 100 miles or so of my commute and this car is a joy to drive. Handles nicely much better than a previous all wheel drive gas wagon made by a competing manufacturer. On the interstate, cruise along at 70 + in "normal" mode using the shifter and in stop and go traffic will put it into eco pro mode and seems to do well. I know a lot of folks object to the start/stop feature, but it does not bother me. I usually only have to fill the tank on a round trip cycle and this past week was well into the 600-mile range when I filled up with reserve to boot. For those who are concerned about the diesel cost differential, in the Northwest, it has been floating between regular and midrange, sometimes a few cents less than regular gas, so that is an added bonus. I haul around my 90 lb Bernese Mountain Dog (back seat of course) with plenty of room for my weekly provisions I bring with me to my work site. I definitely enjoy its performance and the hybrid type mileage I get from this little wagon.
Purchased a new car
Uses car for Commuting
Does recommend this car
---
very good car
by dwight schrute from Ridgewood, NJ | September 7, 2014
I was leasing a BMW X1 and had an opportunity to trade in early for another BMW I was able to get a 328 XD sedan and very happy with it It is much better designed than the X1 and more comfortable. Better seats, better storage space (the X1 is really limited in what you can haul), more back seat space. The performance and handling are both very good and the gas mileage is in the mid-40's MPG for the first 1 1/2 tanks. In every way it's a more luxurious car The minor complaints are that the option choices are some what limited (xenon lighting is an option, come on for a 45K car) and the steering feel is very very light. Also the tires I got (Bridgestones) are not well rated for the snow.
Purchased a new car
Uses car for Commuting
Does recommend this car
---
Comfort, Style and Amazing Gas Mileage!!
by maq from Western PA | August 31, 2014
I couldn't stop thinking about diesel technology. I am a happy and satisfied BMW owner for 2 decades now. When it was time for a new car, we knew considering a BMW all over again would be in our best interest. After all we've been more than satisfied with our prior BMW purchases. Even more exciting after exploring what BMW had to offer along the 3 series, was the fact that diesel was back in the US market. Really couldn't find any negative reviews; not to mention the EPA ratings on the diesel from what current users were saying was an underestimate of what the engine was actually capable of. Since we purchased it, we have truly enjoyed the luxury ride this sedan can provide. We were also able to confirm that the 328 diesel gets MORE MPG than what the EPA ratings are. Our last drive from poconos PA to Pittsburgh PA offered a whopping 50.8 mpg. Not to mention, plenty of gas left in the tank. Expect the usual BMW comfort and style in this car. I would definitely recommend this vehicle to a friend, and we are very happy with the purchase as we look forward to many years of excellent fuel economy.
Purchased a new car
Uses car for Commuting
Does recommend this car
---
Love my new car!
by bmwgirl from Oak View, CA | August 15, 2014
Love, Love, Love this BMW 3 series - diesel! It is fun to drive, and the gas mileage is remarkably good. There is a nifty little switch that allows the driver to pick the style of driving each time you turn on the engine. Choices are sport, comport and Eco. You can even switch styles while the car is in motion. I had a 3 series years ago - before I had kids, and that little car was a pleasure to drive - now this one lets me relive my carefree driving days! But with much better fuel efficiency! The interior now includes TWO cup holders, although it is a little deprived of cubby holes to stash anything but your phone. ;(
Purchased a new car
Uses car for Just getting around
Does recommend this car
---
Low Mileage Drivers: MPG not as advertised
by Walter from | July 16, 2014
Caveat emptor. If you drive fewer than 10 miles per trip you will not get the advertised 31 MPG city. We get 23-24. Beware any salesperson who does not take into consideration your personal driving habits. When discussed with BMW corporate, they referred us back to the dealership.
Purchased a new car
Uses car for N/A
Does recommend this car
---
2014 328d So far so good
by EC Larry from San Diego, Ca. | July 14, 2014
Infatuation and love can often be confusing. After 2 weeks with the car we are able to make a proper review. Ours is the basic model with the full Navigation feature installed. We were taught to drive the vehicle in ECOPRO mode for maximum efficiency. So far including a slightly heavy foot, we are averaging 35mpg in and around city with some freeway driving. The drive is super smooth. The NAV works flawlessly. The Points of interest (gas stations food and just about anything) also works great. Car comes with Run-flats, buy the warranty, they will eventually fail you. Ipod connection with USB is extremely user friendly and functional. All info shows on NAV screen. BMW offers the maintenance up to 50K miles, make sure its in your package. at $37K, great for the money, look, feel, and reliability. I look forward to continuously blowing others mpg.
Purchased a new car
Uses car for Work
Does recommend this car
---
Total Cost not worth the money
by VET from Southport, NC | July 1, 2014
Total cost from high sticker price to replacement of run flats, to $200+ oil changes to cost of replacement parts makes this 328d a car a very expensive toy to own. I got so caught up with the positive comments by owners about mpg. handling (this is a diesel), comfort and performance I did not look at resale values end of three years or total cost to own and maintain after four. I own another full size 2014 hybrid. Except for a much higher sticker price and cost of up keep the hybrid beats the 328d hands down.
Purchased a new car
Uses car for Having fun
Does not recommend this car
---
47 MPG Luxury highway machine
by Central Florida BMW household from Orlando, FL | May 24, 2014
I have had the luxury addition of the 328d for 8 months now. It averages about 47MPG on Florida's roads and I95 up the East coast. This car has navigation, full BMW application suite and a luxury wood and leather interior package. The car is very comfortable over long distances and has tremendous power available at cruising speed to safely navigate around slower traffic. In the city the car is quiet, taught and offers more than enough get up and go when required. I am very pleased with this 328d. I have an X3 and a Z4 and would very much like to see the X3 in a diesel option soon.
Purchased a new car
Uses car for Work
Does recommend this car
---
People Who Viewed this Car Also Viewed
Select up to three models to compare with the 2014 BMW 328d.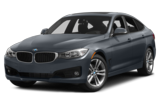 2014 BMW 335 Gran Turismo
Starting MSRP
$46,850–$46,850
Compare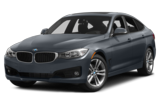 2014 BMW 328 Gran Turismo
Starting MSRP
$41,450–$41,450
Compare
2014 BMW 328
Starting MSRP
$37,300–$41,450
Compare
2014 BMW 320
Starting MSRP
$32,750–$34,750
Compare
2014 BMW 335
Starting MSRP
$43,400–$45,400
Compare
Featured Services for this BMW 328d