Average Ratings
---
21 out of 22 people recommended this car.
---
Got what I paid for
by Bucket List from Louisiana | July 31, 2015
Bought this one in August 2014. First diesel car I've owned. Love the MPG's. Averaged just over 50 mpg on vacation. Over 42 mpg the rest of the time. Set the cruise in slow rolling hills are car never down shifts like a gas burner. Only 2 complaints. Longer warranty is needed just in case and I can't drive it legally as fast as I want to. Great performance. Very tempting.
Purchased a new car
Uses car for Transporting family
Does recommend this car
---
40.3 lifetime mpg at 12,000mi
by 328d Wagon Lover from New York, NY | February 18, 2015
My wife and I bought this car to haul our two big dogs and lots of stuff. Most of our driving is long haul highway driving - which is why we wanted to buy a diesel. This car is amazing on the highway… We regularly hit 50mpg while cruising and lifetime mpg for our car has been 40.3 mpg at 12,000 mi!! Despite the amazing mpg numbers, this car moves when you want it to. It's not underpowered at all in my opinion. It may not be an M3, but it's plenty fast. And the handling… WOW. The car handles and brakes like a dream. This is why we chose the wagon over the X1 or X3. The added ride height on those cars takes away from both mpg and handling, and unless you need the ground clearance for going off road (Who off-roads in a BMW? If that's your thing, buy a Jeep) or in deep snow, you simply don't need it. The all wheel drive system is fantastic and has no problem getting us up our very steep driveway when it snows. All this, and the car still manages to look sporty and aggressive… not an easy feat for a wagon. Yes, it's expensive, but as of right now there's nothing that compares to it… The Volkswagon TDI wagon is 2WD, and the Taureg TDI and Tiguan TDI can't touch it when it comes to mpg. Same goes for Audi's Q5 and Q7. If Audi or VW ever brings a diesel AWD wagon (like an Allroad Diesel) to the US, this car will have some competition, but until then... Nice work BMW. P.S. - If you do lots of city driving and want amazing mpg, buy a Prius. Diesels achieve high mpg by cruising at low rpms on the highway.
Purchased a new car
Uses car for Transporting family
Does recommend this car
---
Best diesel car in US market - 7500 miles review
by vs from CA | February 13, 2015
I already put 7500 on the odo in just 5 months. Its irresistible car. I never drove in eco-pro, because that will not break-in your diesel engine properly. And I'm glad I did that. I'm getting 45mpg (80 fwy 20 city) in comfort as well as sport mode now. Things I like about this car. 1) Handling - A confident feeling 2) Luxury - Superior quality build 3) Diesel Engine - Awesome and powerful engine. Feels like a race car engine 4) MPG - Can do 49mpg on straight freeway easily. 5) Value for money. I got this new one at significant discount on sticker price. For me it was cheaper than similarly equipped gasoline version. :) Things I dislike: None This is my second diesel car and I drove almost all diesel car on market. Nothing impressed me like this car. Hands down !!!!!
Purchased a new car
Uses car for Commuting
Does recommend this car
---
16000km review 2014 328D X-drive
by Sly Thibodeau from Netherlands (Canadian Military in Europe) | November 27, 2014
Very good car so far, only one problem with one of the front parking sensor, been corrected under warranty. Very good fuel economy!
Purchased a new car
Uses car for Transporting family
Does recommend this car
---
Style and fuel economy
by No more minivan from Fort Wayne, IN | October 4, 2014
I purchased this vehicle about 6 months ago. The smaller body style is great for 1 person to drive to work and errands, but still roomy enough for the family to climb in. I love that it is a very comfortable and stylish car, but still gets awesome fuel economy. I get better than the advertised ratings, usually 42 city and up to 49 highway. I usually drive in the eco mode, but the other 2 settings are available to suit your driving style. Even in Eco mode the car has plenty of power and responds quickly for merging, etc. It corners well and shifts smoothly. The passenger cabin is very quiet. The engine does have a little bit of a diesel putter sound at slow speeds, but it disappears over 25 mph. This is my first BMW and first diesel engine car. I am very pleased with my purchase.
Purchased a new car
Uses car for Just getting around
Does recommend this car
---
2014 328d Sportwagon
by DW Bernergirl from Mt. Hood Oregon | September 7, 2014
I purchased this vehicle after having taken a job that is a different state from where I live and drive 300 miles each way once. Have averaged low to high 40s mpg and local driving always exceeded 30 mpg. Have had this car since May 2014 and have 6600 miles on it, so while it is still not broken in, have had some experience with it. Drive a combination of 4 lane interstate which then winds down to 2 lane highways for the last 100 miles or so of my commute and this car is a joy to drive. Handles nicely much better than a previous all wheel drive gas wagon made by a competing manufacturer. On the interstate, cruise along at 70 + in "normal" mode using the shifter and in stop and go traffic will put it into eco pro mode and seems to do well. I know a lot of folks object to the start/stop feature, but it does not bother me. I usually only have to fill the tank on a round trip cycle and this past week was well into the 600-mile range when I filled up with reserve to boot. For those who are concerned about the diesel cost differential, in the Northwest, it has been floating between regular and midrange, sometimes a few cents less than regular gas, so that is an added bonus. I haul around my 90 lb Bernese Mountain Dog (back seat of course) with plenty of room for my weekly provisions I bring with me to my work site. I definitely enjoy its performance and the hybrid type mileage I get from this little wagon.
Purchased a new car
Uses car for Commuting
Does recommend this car
---
very good car
by dwight schrute from Ridgewood, NJ | September 7, 2014
I was leasing a BMW X1 and had an opportunity to trade in early for another BMW I was able to get a 328 XD sedan and very happy with it It is much better designed than the X1 and more comfortable. Better seats, better storage space (the X1 is really limited in what you can haul), more back seat space. The performance and handling are both very good and the gas mileage is in the mid-40's MPG for the first 1 1/2 tanks. In every way it's a more luxurious car The minor complaints are that the option choices are some what limited (xenon lighting is an option, come on for a 45K car) and the steering feel is very very light. Also the tires I got (Bridgestones) are not well rated for the snow.
Purchased a new car
Uses car for Commuting
Does recommend this car
---
Comfort, Style and Amazing Gas Mileage!!
by maq from Western PA | August 31, 2014
I couldn't stop thinking about diesel technology. I am a happy and satisfied BMW owner for 2 decades now. When it was time for a new car, we knew considering a BMW all over again would be in our best interest. After all we've been more than satisfied with our prior BMW purchases. Even more exciting after exploring what BMW had to offer along the 3 series, was the fact that diesel was back in the US market. Really couldn't find any negative reviews; not to mention the EPA ratings on the diesel from what current users were saying was an underestimate of what the engine was actually capable of. Since we purchased it, we have truly enjoyed the luxury ride this sedan can provide. We were also able to confirm that the 328 diesel gets MORE MPG than what the EPA ratings are. Our last drive from poconos PA to Pittsburgh PA offered a whopping 50.8 mpg. Not to mention, plenty of gas left in the tank. Expect the usual BMW comfort and style in this car. I would definitely recommend this vehicle to a friend, and we are very happy with the purchase as we look forward to many years of excellent fuel economy.
Purchased a new car
Uses car for Commuting
Does recommend this car
---
Love my new car!
by bmwgirl from Oak View, CA | August 15, 2014
Love, Love, Love this BMW 3 series - diesel! It is fun to drive, and the gas mileage is remarkably good. There is a nifty little switch that allows the driver to pick the style of driving each time you turn on the engine. Choices are sport, comport and Eco. You can even switch styles while the car is in motion. I had a 3 series years ago - before I had kids, and that little car was a pleasure to drive - now this one lets me relive my carefree driving days! But with much better fuel efficiency! The interior now includes TWO cup holders, although it is a little deprived of cubby holes to stash anything but your phone. ;(
Purchased a new car
Uses car for Just getting around
Does recommend this car
---
Low Mileage Drivers: MPG not as advertised
by Walter from | July 16, 2014
Caveat emptor. If you drive fewer than 10 miles per trip you will not get the advertised 31 MPG city. We get 23-24. Beware any salesperson who does not take into consideration your personal driving habits. When discussed with BMW corporate, they referred us back to the dealership.
Purchased a new car
Uses car for N/A
Does recommend this car
---
People Who Viewed this Car Also Viewed
Select up to three models to compare with the 2014 BMW 328d.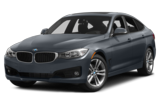 2014 BMW 335 Gran Turismo
Asking Price Range
$32,738–$43,854
Compare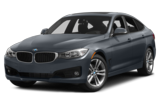 2014 BMW 328 Gran Turismo
Asking Price Range
$24,569–$38,497
Compare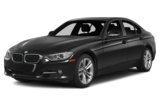 2014 BMW 328
Asking Price Range
$19,798–$36,330
Compare
2014 BMW 335
Asking Price Range
$28,112–$43,868
Compare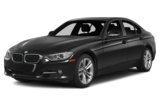 2014 BMW 320
Asking Price Range
$18,602–$29,798
Compare
Featured Services for this BMW 328d