Average Ratings
---
11 out of 14 people recommended this car.
---
5-Star Indy Auto Imports, Noblesville, Indiana
by Anthony from Whitestown, Indiana | April 23, 2016
My Wife and I purchased a BMW 330i for our 17 year old daughter from 5- Star Indy Auto imports. The car is exactly what my daughter and I were looking for. The car is in great condition and it drives awesome. Ray and Emmit were very pleasant to work with and presented us a great deal on the vehicle. Very honest dealership. My wife and I would highly recommend 5-Star Indy Auto Imports to anyone who want a great car and a great deal from an honest dealer.
Purchased a new car
Uses car for Transporting family
Does recommend this car
---
Audi Dealership is Trifling
by Lead Foot from Washington, DC | April 26, 2013
I got a message back from this dealership indicating the car was in good shape, clean and ready to go. The salesperson scheduled an appointment & said the car would be out front ready for a test drive. I drove 20 miles to dealership only to find out car was not ready - the salesperson was nowhere to be found; it was filthy dirty and so many repairs need to be done it is hardly worth the price the dealership is asking. I left several messages for salesperson and even used car sales manager to get in touch with me so I could make an offer below the asking price and it's been a whole week and I never received a response. This dealership stinks!
Purchased a new car
Uses car for Just getting around
Does not recommend this car
---
Best BMW 3 series ever made
by 330ci Convertible from Ashburn, Va | September 10, 2012
I have owned about a dozen BMWs in my lifetime but the 330ci convertible with the premium and sport packages is the best one I have ever owned. It is stylish, performs like a sports car should, is very quick and gets great mileage. If you care for it properly it will last a few hundred thousand miles.
Purchased a new car
Uses car for Having fun
Does recommend this car
---
Great car for the money
by IwillBuyBMWagain from San Francisco | December 29, 2011
I bought my 2002 BMW 330i two and a half years ago in my bank's auction. Cars where people couldn't afford to continue with their monthly payments for the auto loans, hence repossession by banks. I bought my 330i at only $9,900 at that time, in 2009, when market value was around $11,800-$13,000 depending on conditions. The mileage was 79,000 miles. Many people who buy used cars never look at CARFAX reports. I did. I ordered CARFAX for about $40 at that time. And the report showed that the cars had been regularly maintained by BMW dealer. The report also stated that there had been no accident, and with clean title. I bought the car, and have been enjoying it ever since with really trouble-free ownership up to today. So far, I have only spent $235 for the last two years in alignment of the front wheels after hitting portholes on some bad part of the freeway a while back on I-85, and part of the $235 was also for 3 times of oil changes. The car still drives flawlessly today, it actually drives like new according to my co-worker who owns a 2010 3-series. The acceleration is ....wow.... so powerful even in my automatic equipped 330i. The braking is very solid also and give lots of confidence in hard cornering. The auto-tranny shifts flawlessly and is very smooth, downshifts fast whenever I need it to. The steering response is probably the best in any cars I have driven so far, including a used S2000. I almost bought another S2000 before finding this BMW, which was cheaper in price at the time when I purchased it. I have no regret, and it was money very well spent. So far, my ownership experience has been trouble free. It has over 100,000 miles now, but it still drives smoothly, powerfully, and never complaints. The power is always there whenever you want, the throttle response is so fast, turn-in at corners is so accurate, right where you want it to go, and I always have to remind myself that I share the road with others and I do need to driver slower so that cops will not give me tickets. Well, what can I expect in driving a sport sedan, the tendency to drive fast is always there. I love this BMW, I will buy a newer one with the twin-turbo version in the 2009 335i next year. I am still waiting for that one to come down more in price. Wow, what an amazing car! Thanks BMW. Really. From someone who lives in San Francisco as a banker in a small Credit Union. Thank you again.
Purchased a new car
Uses car for Commuting
Does recommend this car
---
BMW 330i is a constant theadache
by Ivan from TX | October 1, 2010
I'd like to start saying that I love my BMW, it drives great, looks awesome on the road and love the interior and quality of components. The bad part of have a Bimmer is going back to the mechanic shop so many times and yes..it is not a cheap car. I bought this 330i at 87,000 miles 2 years ago, since then I've been in hte shop for almost 7 times, ingintion coils (4140 each), AC sensorrs, suspension problems had to replcae almost everysingle bushing(control arm) on 4 wheels,oil leaking, thermostate, window regulator from passenger sit....I think that is al....I'm tire of this beautiful Bimmer....It is for sale now, Iwill miss it but I won't miss spend so much money like never did before.
Purchased a new car
Uses car for Transporting family
Does not recommend this car
---
Awesome Car
by CarCollector from Houston, TX | January 28, 2010
My 330CI coupe is an awesome car. No wonder it is always rated as one of the ten best cars in the world at any price. Quality and workmanship is great and it rides like it is new, even after 7 years. You won't find a better car for the money. Usually I sell cars after a few years because of boredom with it or the poor workmanship begins to show, but not this car. It is joy to drive every time I get behind the wheel.
Purchased a new car
Uses car for Having fun
Does recommend this car
---
average driving machine
by average joe from | November 10, 2009
I bought this car used w/ 60,XXX miles on it. I love driving the car but hate the fact that there are so many common problems (my biggest concern w/ this car). The car currently has 85,xxx miles after 2 years and I have had this car in the shop for repairs 5+ times. Below are common problems that have been repaired on my 2002 330xi. There have also been numerous complaints about these problems on forums and from other owners so make sure you do your homework before you buy this car. Problems + repairs: -Window regulators (all 4 have been replaced)... went to the shop 3 different times -Sunroof -CV axles -Oil filter housing gasket (was leaking) -electrical plastic cover melted in rear tail light and caused a short Problem I still have: Burning oil even though I drive this car very soft and use Mobil1 0W-40... Some say it's the CCV which is a $700+ job from BMW... took the car into the shop and compression seemed fine and head gasket was clean so this may be my next fix on this car. Overall, fun car to drive but shop bills will creep up on you. Probably my first and last BMW. If you don't get hit w/ these problems then you've dodged a bullet, but if you do...I feel for you -
Purchased a new car
Uses car for Commuting
Does not recommend this car
---
Probably best car around for the buck!
by uakicker from Tucson, AZ | November 17, 2008
Hopefully BMW will keep producing the 3-series because our family will keep driving them as long as they are around. Absolutely trouble free and a blast to drive.
Purchased a new car
Uses car for Commuting
Does recommend this car
---
Weeeeee!
by Soccer mom with flair from Columbus, GA | August 19, 2008
Couldn't be more satisfied with our '02 330ci. My husband and I bought it to be our "fun" 3rd vehicle and we fight over who gets to drive it. I usually win. :) It is fast, fun, economical (compared to our SUV), and reliable. It even has a backseat to haul our kids around in and they love it too. :)
Purchased a new car
Uses car for N/A
Does recommend this car
---
sporty 330ci
by SWAT from Wheaton, IL | April 2, 2008
I love my ride, i had a 325ci, but this ride is faster and really nice, relible, runs great, just put some nice syn oil, and you should be fine, you will love this car too. 5stars all the way.
Purchased a new car
Uses car for N/A
Does recommend this car
---
People Who Viewed this Car Also Viewed
Select up to three models to compare with the 2002 BMW 330.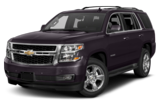 2015 Chevrolet Tahoe
Starting MSRP
$46,300–$64,085
Compare
2006 Chevrolet Corvette
Asking Price Range
$16,895–$40,055
Compare
2017 Chrysler 300
Starting MSRP
$32,340–$38,175
Compare
Featured Services for this BMW 330