Average Ratings
---
13 out of 15 people recommended this car.
---
A Great Used Car To Add Some Spice To Life
by Mike from Richmond, VA | December 9, 2013
I bought a used 2005 330CI with the M performance package, auto transmission, etc. @100k. 1) Fantastic drive! If your looking for a sports car this is it. 2) The paint job is quality from the manufacturer, so having your car polished really can bring the paint job back to new like status (people tell me my 8 yr old car looks new all the time!) 3) I bought one at 100k. It had a VGC leak and a bad thermostat which I was able to replace. So I'd say, be prepared to do some REASONABLE maintenance. That's just life. There are plenty of parts on Amazon. 4) After about 4k mikes of driving, I can't say enough how much I love it. Not just me but my wife as well! 5) These cars are are timeless- the last years of the E46 body style. If you can say "A great investment" about a car... it definitely should be said here. 6) If I has the money, I'd buy another one!
Purchased a new car
Uses car for Having fun
Does recommend this car
---
Bunch of gimmicks
by Michael NV from Brooklyn, NY | June 30, 2013
Do not bother with this dealership, the so called pre-owned specialist will try to ride you for every dollar and explain to you that their listed price includes a $2000-$2500 trade in value. So in other words if you do not give them a trade in, the price you see on cars.com does not apply. As their specialist in pre owned cars explains, he is eager to put college kids into pre-owned cars so he is looking for cheap trade ins. Bunch of bullcrap, stay away unless you're ready to hear a whole lot of talking but not too much doing.
Purchased a new car
Uses car for Commuting
Does not recommend this car
---
Another Pony for the Stable
by Johnny from Chicago, il | May 30, 2013
This is my second concurrent BMW 3-series. Rare 4-door ZHP. If I had more space, I'd just fill it up with BMW's. These cars are not totally superior at any one thing such as 'most horsepower per pound'; however, the package is so nicely balanced and each component fits the whole so well, that the car is excellent overall: Nice acceleration, turn-in, braking, ergonomics, etc. This vehicle does everything I need it to do on a daily basis. At this vintage (E46), it's also very easy to do the maintenance myself.
Purchased a new car
Uses car for Commuting
Does recommend this car
---
Best car I ever owned!
by Roadster from Atlanta | November 22, 2011
I was looking for a 6 spd manual to buy and have fun driving. Civic SI's were too expensive, Acura TSX all had too many miles on them. Found this 330cic soft top 6 spd & it was love at first sight! Very well built & designed car. Great MPG and it goes down the road quickly too...plenty of pedal left at 90 MPH, corners very well, great balance. Living in the south, rag top, BMW...a great combination!
Purchased a new car
Uses car for Having fun
Does recommend this car
---
best ride i have ever owned
by bimmerlover6927 from Northeast Pennsylvania | March 24, 2011
I searched for about five years on and off, and then daily over the last two years to find a BMW. After researching exhaustively I discovered the 3 Series got the best Consumer Reports ratings, and the 330xi from 2005 got the best resale value ratings on all car assessment criteria, including suspension, mechanical function, overall performance, reliability, internal and external styling, and more. My initial search was for a 325xi, but after test driving several I found it did not have the power I needed. The 330 did. I bought a sharp black one with clean lines and an excellent finish. Had a nice fin on top, and sweet chrome exhaust pipes. Chrome trim shines. Black leather interior in perfect condition. The seat is one of the most comfortable I sit in. In fact, it is the best. Firm and reliable. I liked the older body style more than the newer one that came out in '06, mainly because I like the proportions and lines. Also, I didn't want all the new bells and whistles But the true test is in the driving. Friends, I'm here to tell you the BMW is everything they say it is, and more. It is most definitely the ultimate driving machine. Handling, cornering, hugs the road, stability control, pinpoint turning and maneuvering, and the acceleration is a thing of beauty that you have to experience. If this car were a sweet brunette I would take her everywhere and buy her everything. Come to think of it, she is, and I do. If you love cars and you love to drive, go get one. Today. But you can't have mine.
Purchased a new car
Uses car for Having fun
Does recommend this car
---
Has not been a good value
by Not a happy camper from San Antonio, TX | June 7, 2010
For the amount I paid I expected the car to be much more reliable. Shortly after the warranty expired I had to have several repairs on the car. Although service levels at the San Antonio dealership have improved I will never consider a BMW again. I have had a Honda Accord, Toyota Avalon, Ford Explorer, Ford Expedition and Nissan Maxima and the BMW has been the most expensive and troublesome car I have owned. Also, for the money you pay the features are the car are very limited.
Purchased a new car
Uses car for Work
Does not recommend this car
---
Check under the engine for oil leaks
by 330xi from Gallup | May 3, 2010
I checked a few BMWs in Albuquerque, and I was surprised about lack of maintenance on them. So, just be careful about that.
Purchased a new car
Uses car for Just getting around
Does recommend this car
---
Great fun
by bimmer ragtop from Cherry Hill, NJ | February 26, 2010
I have long wanted a convertible, and found this particular model BMW to be a good value and price point. One of the last ragtops, it is a bit smaller and sportier in feel (to me at least) than the current hardtop convertible models. The 330 ci engine is smooth, powerful (not earth shattering acceleration but smooth consistent power). Lovely exhaust note. Too soon to speak about reliability but reputation is good. Cannot wait for that first spring day to put down the top, turn up the radio, and drive into the sunset...
Purchased a new car
Uses car for Having fun
Does recommend this car
---
You get what you pay for
by OrthoDoc from San Antonio, TX | October 4, 2009
I needed a good commuter car to drive from home to the multiple hospitals and offices, and I could not be more pleased with the BMW. Utterly reliable, absolute joy to drive both on highways and twisty roads around my house. It is an excellent balance between luxury and sport. With the synthetic oil and excellent build quality, I only take it to the dealer every year or so. After four years, my only complaint is road noise from the low aspect tires on rougher road surfaces. That is it. I love cars - always have - and have read Motor Trend and Auto religiously growing up. They have always considered the 3 series the gold standard in its class. There are a number of worthy competitors like Lexus and Infiniti in this group, but they did not have quite the same feel as the BMW. I probably would have been very happy with the Infiniti G coupe had I never test driven the 330Ci. I recently tested a Cayman S - also an excellent car, but a bit rough and loud for a daily driver. Tried the Mercedes SL - very nice, too, but very heavy and unconnected in twisty roads. Again, the 330Ci seems to be perfectly balanced.
Purchased a new car
Uses car for Commuting
Does recommend this car
---
Best all around I've ever owned.
by Satisfied Bimmer Owner from DC area | July 6, 2009
I purchased this vehicle new in 2005 after driving EVERY possible contender in it's performance and price range. I loved it then and after 91,000 miles I love it even more. Zero problems, still tight as a drum, all pieces have stayed on and still work as new. The handling is the most balanced in it's class and the engine is silky smooth. I have a 6 speed and it is perfectly matched to the motor as is all of the pedal positions and controls. Still have the origional clutch in it and have only replaced the front brakes once! If it has been well maintained you cannot beat this car as a previously owned buy.
Purchased a new car
Uses car for Commuting
Does recommend this car
---
People Who Viewed this Car Also Viewed
Select up to three models to compare with the 2005 BMW 330.
2017 Honda Accord
Starting MSRP
$22,355–$34,830
Compare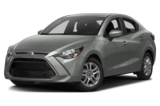 2016 Scion iA
Starting MSRP
$15,700–$15,700
Compare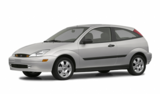 2002 Ford Focus
Asking Price Range
$868–$6,084
Compare
Featured Services for this BMW 330