Average Ratings
---
5 out of 6 people recommended this car.
---
SEAMLESS SHIFTING 8-SPEED AUTOMATIC
by 3RD 335 from ANN ARBOR, MI | May 27, 2014
ANYONE WHO DOUBTS THE NEW F30 SEDAN IS ABSOLUTELY KIDDING THEMSELVES. IT'S BY FAR THE NICEST BMW 3-SERIES EVER MADE AND CONTINUE TO EXEMPLIFY WHAT BMW STANDS FOR. LEXUS KIDS THEMSELVES, MERCEDES MIMICS AND AUDI IS WAY UNDERPOWERED.
Purchased a new car
Uses car for Just getting around
Does recommend this car
---
Best driver's car
by BMW Fan from Ellicott City, MD | September 3, 2013
I have driven my 335is about 1000 miles now and can attest it is the most joyful car I have owned. The low-end torque combined with the exhaust note and 6 speed manual make this the perfect car for any automotive purist. The only negative with the car is that it comes with run-flat summer tires, so a good pair of winter tires will need to be kept handy for the winter. Overall, I give this car a 5/5 stars.
Purchased a new car
Uses car for Commuting
Does recommend this car
---
Great Experience
by bmwaddict from Virginia | October 3, 2012
Had a Great experience from the moment I sent the internet inquiry all the way to the delivery of my BMW. Everybody was professional and no surprises were sprung at me. They delivered what they said they would. A truly unique experience in buying my ultimate machine
Purchased a new car
Uses car for Commuting
Does recommend this car
---
This is a drivers car
by Bimmerfan from Long island, ny | August 31, 2012
This car offers the perfect blend of luxury without ditching the sporty driving experience. This is one of the few cars that BMW makes that still retains the sporty feel the brand is famous for. Acceleration and handling are top notch and the recent redo of the model has increased the gas mileage signifigantly, and now provides more interior space.
Purchased a new car
Uses car for Commuting
Does recommend this car
---
sorry for buying this car
by ex BMW enthusiast from chicago area | July 4, 2012
I have owned several BMWs in the past. I like driving manual drive cars. I traded a 2011 Altima 3.5 SR coupe with 6 speed manual for 2012 BMW 335 coupe with 6 speed manual. What a disappointment! Altima coupe had an attractive shape and appearance and many people commented on its unique shape. BMW has a boring shape and there are dime a dozen BMWs on the road. Altima had 270 HP and excellent acceleration even in 6th gear. The beamer has 300 HP and it has weak acceleration. Tho Altima had no navigation, but it had a backup camera. The beamer has navigation but no backup camera! I could reset trip comp (time and distance) with one push of a button in Altima, but in BMW you have to go thru several steps to reset. Stupid. There are so many irritating points about BMW, I am tired of discovering new ones as I drive it. One thing BMW has over Altima- The SNOB factor. But is it worth $ 35,000 more. I do not think so. I am sorry I bought this BMW. May be I will get used to this.
Purchased a new car
Uses car for Commuting
Does not recommend this car
---
2012 335 Sedan Test Drive over weekend.
by jj from Irvine, CA | February 20, 2012
I've leased a 2006 330i, then bought a 2008 335i. Currently own a 2010 Mustang GT. So, I test drove the new 2012 335 sedan this weekend. It was fully equipped, the sport model, manual transmission. From the outside, the car looks sharp and respectful. Wheels are sporty, but even they weren't enough to save the car from an overall sedate, I hesitate yet must say, boring look. Too conservative. This looks like a respectable family car from the outside. On the inside, the car was black leather with red highlight on seats and dash with high gloss black panes. Ok.. looks neat and tidy as you'd expect. Must admit, it looks better on the inside compared to the outgoing model. Turn the car on and you'll find yourself listenning attentively for the engine. You'll find yourself doing that for longer than you'd expect because the car is really quite. Rev the engine and you won't be impressed as you would with a 2006 330 or a 2010 Mustang GT. Even the outgoing 335 had a nicer rev sound than this model. OK, the manual shifter is WAY WAY easy to shift. You know, I've always thought that such a shifter would be a delight, but really, the shifts are way too easy to the point, they've lost feel. The clutch is super super light..to the point of almost being digital. There is no weight on the clutch resisting your modulations so it is really awkwards and combined with the super smooth shifter..the shifting experience is diminished. Less fun is a translation I guess, compared to the 2008 335 manual transmission and even compared to a notchy 2010 Mustang GT's 5-speed manual. Ok, the drive, the 335 feels safe and planted but I don't feel the road. It's kinda like a modern roller coaster that is super crazy looking, but holds you in so securely, there is no chance of you getting hurt and so the fear is gone and so is a good portion of the fun.. Down shifting with the 335 is not as breath taking as before, and I almost feel a lack of torque or delay in the power delivery compared to the outgoing 335. The steering wheel is beautiful. The helm fit nice in your hands allowing your fingers to go all the way around completely, (unlike M3's overly thick wheel) and the wheel isn't too large in radius. The steering wheel material is good, good coefficient of friction and inspires confidence. Turning weight is good..not too strong, not too light. I had the car dialed to the sportiest settings by the dealer rep. Unfortunately, steering feel is minimal..I'd say a tad less than the outgoing 335i. Overall driving impressions is bland. This car is not clearly more family oriented and less driver enthusiast oriented. Well, I mean it is less sporty by a significant measure when compared to the out going 335. The engine delivers less instant punch and is less eager to serve, the steering is less engaging, the sound is gone. The feel of the road from the chasis to the seat is also diminished. This is my opinion and my experience. I don't know why BMW has chose to go this route when BMW has been made famous by the 3's fun factor and not by appealing so directly to families. It's a great car for a family sure..but you'd be better served in a Honda SUV. Oh well.. we'll have to wait for the next M3 I guess. Hope the coupe will have a different character.
Purchased a new car
Uses car for Just getting around
Does recommend this car
---
People Who Viewed this Car Also Viewed
Select up to three models to compare with the 2012 BMW 335.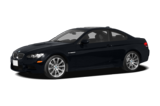 2012 BMW M3
Asking Price Range
$34,193–$50,485
Compare
2012 BMW 328
Asking Price Range
$15,093–$28,873
Compare
Featured Services for this BMW 335