Average Ratings
---
9 out of 11 people recommended this car.
---
Feels Like an Extension of my body
by BMW, 2002 525i, The Perfect Machine from Nashville, TN | January 24, 2015
I bought a 2002 525i a couple of years ago as my weekend, and drive it to and from work from time to time. Unlike Mercedes which I have owned in the past. Mercedes do offer performance, but I feel Mercedes is more known for their luxury. My 2002 BMW 525i offers the best of both worlds... high performance machine that makes the curviest back roads easy to maneuver, but BMW also offers a luxurious look as well. I also feel most Mercedes are simply for mature people in their 60s, 70s, and 80s. Meanwhile the 525i looks great, but offers high performance that makes daily driving effortlessly. I love driving my Bimmer so much I am sometimes bummed out when I arrive home, or at work because I have to climb out of her, and no longer drive. In other words, I could drive my BMW 2002 525i forever. Lastly I feel like when I am driving down the street that my bimmer is simply and extension of my body. I've had no problems with my car other then just giving her routine maintenance etc. She especially loves it when her engine has high performance Mobil 1 Synthetic Oil used. You will not be disappointed with this car, and now that my son will turn 16 soon, eventually this car will be his daily driver. One more note I love the safety features of the Bimmer, and I feel safer knowing all bimmers offer the most state of the art safety features.
Purchased a new car
Uses car for Having fun
Does recommend this car
---
Great Car
by Azzam from San Diego | March 18, 2014
I like BMW in general... Very nice car, handles great, fair power for the weight and the engine size i had a 1987 325, and 2001 325, my dad have a 2010 530I, the 2002 325 handling was the best but this 2002 handle as good as the 2010
Purchased a new car
Uses car for Commuting
Does recommend this car
---
Loving it
by Michaelpcool from Spring Spring Md | November 4, 2013
I purchased my 525 after driving a. 3 series and Jetta for ten years. My new Bimmer is solid and handles well. The 3 series still handles the best but my series is roomy for my three sons and comfortable beyond belief. The ultimate driving machine is aprapos for my 2002 525i !
Purchased a new car
Uses car for Transporting family
Does recommend this car
---
100 k and too many problems
by BMW 525 from Ashburn | June 11, 2012
Had this car for 6 years. After it had 90 k plus it start having problems. Cyclone filter failure, Fuel pump failure and finally Transmission failure and a engine oil leak from valve cover gaskets. BMW rides and looks good but repair expenses were starting to add up. Decided to sell and get a Honda. I will buy another 525 but trade or sell when it gets 100k miles.
Purchased a new car
Uses car for Commuting
Does not recommend this car
---
Perfect balance between comfort and performance
by camdendennis from Camden, SC | January 16, 2012
I have owned 3 E39's. My 1997 528 with 280,000 miles still handled better than many new cars I drove. I replaced it with a 2002 525 sports package with 89k miles becuase I could not find a new car I like better. (the 2011 525 is nice but can't go 58k) Good performance. 28 - 30 mpg. Sports seats are a little hard but OK. I think they would be uncomfortable though for anyone over 230 or so. Reliable, but not trouble free. Expect replacement of water pump, belt tensioners at 90k or so. Air bag sensors sometimes act up. Great overall car
Purchased a new car
Uses car for Commuting
Does recommend this car
---
I Love This Car!!!
by My First Car :))) from Washington D.C. | April 22, 2011
This is My First car, I just got it a few months ago as a birthday gift, I have always loved BMW's anyway. This car has amazing handling, and performance, especially on winding roads. Since I have the sports package it has the 19" Wheels, the "M" steering wheel, and of course the sport suspension... The car runs great, even though you may run into a few problems with maintenance, it is still worth it, I never want to get rid of this car. Plus I feel like everywhere you go, people stare at you, its definitely an Eye catcher! (DON'T LET THE OTHER REVIEWS SCARE YOU AWAY)
Purchased a new car
Uses car for Just getting around
Does recommend this car
---
The best 5 series BMW has made
by Arozok from Stonington, CT | May 10, 2010
I ordered my 525iT and am thrilled I waited for it. It's been completely trouble free in nearly eight years, rides like new, handles like new, brakes like new, has classic lines, feels like a tank, has exquisite craftsmanship, and is just a delight to drive each and every time.
Purchased a new car
Uses car for Just getting around
Does recommend this car
---
Extreme disappointment
by fighting8r from Fort Myers FL | November 17, 2009
This car has had so many little things go wrong, to name a few: -A/C quit at around 12,000 miles, had to spend a few hundred to replace a blower or some such -passenger seat quit reclining -tilt quit tilting -front spoiler keeps coming off (too low for most parking lots) even after spending $$ to have it fixed at the bmw dealership -constantly get the error "transmission failsafe something" which means you have to shut off the engine and restart, or the transmission barely works (will not happen when the mechanic is looking) -dead battery around 14,000 miles Those are a few things off the top of my head. Add to that my supreme disappointment at the service provided by the dealerships: -takes way too long for an oil change -went in for the first oil change. They ask if you want just oil change or complete service. I went ahead and asked for the complete service, and of course paid for it. A few days later when the check coolant light came on, I called them and they said (not kidding) "well did you ask that the coolant be checked when you were in?" What is complete service??? -They NEVER check things like tire pressure, which prior to BMW service I'd always experienced as an automatic part of the service. I checked it myself just after having it in service and the pressure was WAY low. This even happened after a service when the tires (2 of them anyway while they re-attached the front spoiler) were actually removed. Sorry I'd think they'd just check the pressure while they had the tires there. -got stranded at the office as they kept promising the courtesy car would pick me up and ended up being late picking up my son at school -COST - last time I was in I paid $150 for oil change service, and they wanted to tack on another $150 for brake fluid flush and again a hundred something for tire rotation/balance! This is a very gently driven car, we take good care of it and only drive a few thousand miles a year. It is not like we've trashed it and broken all these things due to misuse. I've already taken enough time here and so will quit, although I could make the list longer. I'll be buying Acura next time.
Purchased a new car
Uses car for Just getting around
Does not recommend this car
---
Wonderful Car
by Happy Car Enthusiast from So. CA | February 8, 2009
Have owned our wagon for over three years-it's beautiful, flawless, sporty, comfortable, efficient, reliable, virtually everything we wanted in a car. Now I understand why the 5 series has always been considered the industry standard.
Purchased a new car
Uses car for Having fun
Does recommend this car
---
The Ultimate Driving Machine
by BMW4Life from | January 23, 2009
This is my 3rd BMW and has not let me down! Excellent combination of interior luxury and performance. Truly one of the best overall vehicles ever designed and built. Well balanced design with acceptable tradeoffs made to reach an extremely high level of driver satisfaction.
Purchased a new car
Uses car for N/A
Does recommend this car
---
People Who Viewed this Car Also Viewed
Select up to three models to compare with the 2002 BMW 525.
2007 Honda Civic
Asking Price Range
$4,259–$11,359
Compare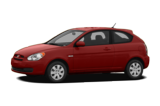 2011 Hyundai Accent
Asking Price Range
$4,032–$9,936
Compare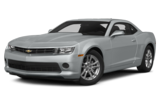 2014 Chevrolet Camaro
Asking Price Range
$10,293–$38,405
Compare
Featured Services for this BMW 525