Average Ratings
---
14 out of 15 people recommended this car.
---
2000 BMW 528iT
by Cheese from South Florida | September 7, 2015
I have a 2000 BMW 528iT, automatic, RWD with 149K miles. I just love the car. It is not perfect but it is amazing. 2.8 is just fine with power, quiet and smooth. 22.4 mpg in mostly city driving. A/C is quiet and cold set to 79F in South Florida. Never set your temp lower; it just waists fuel making the compressor work hard. I used to drive it mostly weekend and on long trips, even entered it in car shows but last year, my pickup truck got hit so now it is my daily driver. Biggest problem it parking it away from careless drivers. Seats are the most comfortable of anything I've driven besides my Citroen DS. Handling and ride are good but suspension is noisey when driving over brick crosswalks in town. Highway 90mph gets 26mpg! Nearly 500 miles on a tank. E39 top quality. Bought used in 2004 with 60K miles. Important to maintain.
Purchased a new car
Uses car for Commuting
Does recommend this car
---
E39 628iT
by e39 Fan from California | August 16, 2013
These wagons are loaded with useful features and can be purchased used for a reasonable price. They are solid, safe, fun to drive, and practical. Roof rails allow you to carry bikes, luggage carriers, kayaks/canoes, etc. and preserve the interior space for passengers, pets, and luggage. The rear seats fold down to allow large items to be transported. We own both a fully loaded automatic (16" wheels and gets 19-24mpg) and a sport package manual (26-29mpg). I prefer the manual but it is difficult to find one. They gobble up milage and are inexpensive to insure. They have full sized spare tire and a dipstick which the new models do not have. You may have to invest some money in repair/maintenance items but when you pay about $8-10K for one you can afford an occasional expense to keep it in top shape. The manual one runs like new with 124K miles. The automatic was purchased just under five years of age and has been fantastic. We have changed fluids every 30K and it now has about 90K on the odometer. Great all around vehicle that is solid and safe.
Purchased a new car
Uses car for Just getting around
Does recommend this car
---
90% off retail and worth every penny!!
by Jiminize1 from Denver, CO | April 30, 2012
I have had this car for about a month now and absolutely love it! Super nice ride quality, excellent build and fit/finish. Everyone is correct about keeping up on maintenance. Overall, best car I've ever owned.
Purchased a new car
Uses car for N/A
Does recommend this car
---
My ultimate driver...
by Chris from Lehigh Valley, PA | November 29, 2011
I bought my 2000 528i (auto transmission) used a few years ago with 78k. I now have over 140k on the vehicle. Mine has the factory M-performance package which includes 17" BBS rims, lower suspension with tighter spring rate, M-steering wheel, blacked out trim and a few other goodies. Although not the M5, this car has a much more aggressive and sporty look than the stock 528k. A very comfortable, but Euro-firm cruiser. On tight curves, this is where the car is just amazing! Very little body roll for a heavy 4 door sedan, and quite stable both at speed (think emergency lane changes) or carving up a nice back-road somewhere. The 2.8 V6 is very smooth, and the engine and transmission make a very pleasant, though muted symphony of mechanical music. Stability control eliminates wheel spin during rain or snow, even under full throttle. Very reassuring during bad weather. Power at full throttle doesn't come on strong until about 4000 rpm, but then it pulls effortlessly to redline and each redline shift sound as if it's a manual transmission! At highway speed, when punching it to pass, the auto trans upshifts very quickly, and never hesitates to find the right gear for strong acceleration. It's the perfect balance of performance and excellent gas mileage. In fact, with 4 people, I can easily get at least 28 mpg highway and that's cruising at 70+ easily. Around town, perhaps 18 mpg. The factory sound system is great, with separate factory subwoofer and separate component speakers, and I really like the orange/red gauge lighting - very easy on the eyes, and looks cool at night! Heated leather seats are very comfortable and hold you nicely during spirited driving. And I love the rain sensing wipers - it's no gimmick, these really work well. The xenon headlamps light the road better than any car I've ever owned - they even level automatically. This car came with power everything, memory seats, telescoping wheel, even the head rests are powered and are set along with your seat/mirror/wheel position preferences. I've replaced brakes, rotors, tires, etc. but that's expected for a driver's car like this. Had to replace the radiator (left me stranded) and cracked spark plugs (again, stuck on road), but besides these two unfortunate experiences, the car has performed very well. Other than this, everything works very well after all these miles. I would definitely recommend this car to others. Once you drive a BMW, you'll not want to own anything else!
Purchased a new car
Uses car for Transporting family
Does recommend this car
---
real driving reliability
by stanley from chicago,il | April 5, 2011
"i bought this vehicle with 70k on it it now has over 100k and simply put it has been the most reliable vehicle i have owned and other than general maintenance like oil and brakes its always started and runs excellent and mine consistently gets gas mileage in the 20s mpg range ive also seen these vehicles at 275k on them and still running so i would highly recommend it to a friend
Purchased a new car
Uses car for N/A
Does recommend this car
---
Hype
by Syntax from Missouri | August 26, 2010
I fell for the hype when I bought my bmw. I was expecting an engineering marvel. What I got was a car that is perhaps the best driving car I've owned. I also got a car that needs frequent repair at premium prices, interior features that are so poorly designed and of substandard quality that they are virtually unusable. I've had my bmw experience. Once was enough.
Purchased a new car
Uses car for Commuting
Does not recommend this car
---
Nice Car !!
by Sports Car Enthusiast from | December 15, 2008
I have owned my BMW 528i two years back. It has 85,000 miles and this car has been a dream to own and drive. It has loads of safety features and drives like a car should drive. It's a solid, responsive, road- hugging blast. The inline 6 is throaty and powerful although you won't be pinned to your seat like the V8 540i. Love the leather seats, the electric telescope and tilt. Easy to maintain if you have any car knowledge Favorite Features Interior materials are first rate, easy to clean and to keep looking new. Front and side air-bags, traction control sensors and other safety features make this a car you can feel quite safe driving in today's heavy traffic and in poor weather.
Purchased a new car
Uses car for N/A
Does recommend this car
---
The Best
by Zen333 from Arizona | January 9, 2008
I bought my 528 preowned with 28K miles. At 70,000 miles I replaced brake pads, tires, etc which cost a bit, but these are reasonable wear and tear parts. I think it is an excellent ride and had great style. Once it is paid off I think it is still worth maintaining because of the basic quality and great ride it offers. This car new can cost over $50 K, even if you spend a few grand every few years to maintain it is still less than a new car payment and you are driving a dynamic car.
Purchased a new car
Uses car for N/A
Does recommend this car
---
Really is the ultimate - sports car handling
by Ryan from Maryland | August 17, 2007
This is a great car. Handles like a sports car with room for the kids. Very reliable and comfortable. Classic good looks.
Purchased a new car
Uses car for N/A
Does recommend this car
---
The ultimate driving machine
by Luxury sport from North Carolina | July 5, 2007
Nothing runs like a Bimmer and the 528 is no exception. Be sure you have a good mechanic on hand who won't rip you off. My 528 always seemed top have something little wrong with it and the dealer will take you for everything if you are not careful. Horrible cup holders and the radiator needs to be changed at 100k.
Purchased a new car
Uses car for N/A
Does recommend this car
---
People Who Viewed this Car Also Viewed
Select up to three models to compare with the 2000 BMW 528.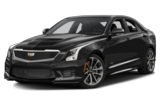 2016 Cadillac ATS-V
Starting MSRP
$60,465–$62,665
Compare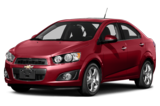 2014 Chevrolet Sonic
Asking Price Range
$7,973–$15,269
Compare
Featured Services for this BMW 528