Average Ratings
---
5 out of 6 people recommended this car.
---
Awesome car and dealership.
by First Time BMW Owner from Marion, IL | August 25, 2014
I found my 2009 BMW 528i on cars.com, and immediately knew that I would be traveling to test drive it. We drove the 45 minutes from Marion, IL to Paducah, KY to see the car at Bluegrass BMW. The staff there are friendly, helpful, and just all-around nice people. I feel that I got a great price on the car and a fair deal for the 2007 Chevy Silverado that I traded in. Very good experience overall, and I will go back to them in the future. Also, I love my car!!!
Purchased a new car
Uses car for Just getting around
Does recommend this car
---
Best car for my wife. AWD was essential.
by Bill T from Truckee, Ca | February 24, 2013
Everything was better than we anticipated. From internet ad to treatment by the salesman Charley. You won't be disappointed in doing business with this dealership. Great selection of premium vehicles.
Purchased a new car
Uses car for Commuting
Does recommend this car
---
Awesome machine!
by 528 xdrive from Connecticut | December 31, 2011
Looked at Mercedes and Audi prior to driving BMW. Comfort and drive sold me, though a few less creature comforts, I really prefer the handling and looks of the BMW particularly the '09 with the newer rims. I drive is pretty cool, but it does take some thought to learn. This is my first BMW and won't be my last. Would have bought the 535 but to many issues. 528 appears pretty bullet proof for a used car, knock on wood, but I still opted for CPO. New tires were filled with nitrogen vs air, offer more stability in changing climate like northeast, make sure you ask for this in the future, a few customers were at dealership complaining due to sensor issues. I researched this heavily and have owned five previous Mercedes. Audi was close second, but the drive and feel of the car sold me. You need the premium package, the seats are leather and offer ambient light interior, low level interior lighting that is really cool. Cold weather package is a must in the north. In my mind, navigation is huge as well. However only about half the cars offer this option. I would have liked logic 7 and xenon lights, hard to find these plus all the above, maybe 10 percent tops have it. I got white with beige interior, dark wood interior was a must as well, very classy! The gray interior is really sweet, but few have this. The dark tan or natural looks nice as well. Avoid the the non premium interior just looks plain. I purchased from tenafly BMW in NJ, solid pricing, great service. Good luck!
Purchased a new car
Uses car for Commuting
Does recommend this car
---
Best BMW Yet
by Bill from Philadelphia | July 17, 2011
Have owned BMW's since 1988. This 528 ix is my fourth, having driven two 3 series, one of which I still have, and a 7 Series. For my money the 5 is just right. Not as nimble as the 3, but just as responsive, especially in Sport drive. Anyone who says this car is underpowered just does not know how to use it. It has both a manual shift option and a Sport drive which changes the timing of shifts and provides all of the low end punch you could ever ask. Of course on the open road this baby shines, providing a sense of balance and sure footed handling that you cannot find in any other car. It glides. It's quiet, but with just enough engine roar to let you know your in a car with muscle. If you care about luxury, its got heated seats, a beautiful wood grain and brushed stainless interior, a bluetooth system that is seamless and sounds great. Great sound system. the seats have so many different settings its unbelieveable. I love this car. The styling of the car is sporty but sophisticated. Just a great looking car outside and in with the BMW handling that is exquisite.
Purchased a new car
Uses car for Commuting
Does recommend this car
---
My Best Bimmer Yet
by ejr1953 from Mount Airy, MD | May 24, 2009
I've had the 528i for two months now. It took some getting used to the extra "heft" compared with the nimble 3 Series it replaced, but now that I'm used to that, and have learned to use the iDrive system, I'm really impressed with everything the car does. I just returned from a weekend road trip, in my other vehicles, torture to my aging back, but not in this car! The iPod integration is really fantastic! This car is the smoothest ride, has deceptively wonderful handling and is just a joy to drive!
Purchased a new car
Uses car for Commuting
Does recommend this car
---
528xi
by IK from Brooklyn, NY | March 7, 2009
I'd driven Saab 9-5s for the past 7 years, so you may call me a Saab follower.Yet, because GM no longer leases cars,I was forced to reach out.I did.I got a 528 all-wheel drive,virtually without any options I had grown very accustomed to for far less money.MOST IMPORTANTLY THIS CAR DOES NOT MOVE.IT HAS NO POWER WHATSOEVER.IT IS SLOW.NO MATTER WHAT OTHER REVIEWS TELL YOU,IT IS SLOW.YOU FLOOR IT,AND NOTHING HAPPENS.YOU HAVE TO WAIT.AND THEN IT GAINS SPEED. Admitteldy,authoritatively so. Once you reach 70+,it is great. Not as fast,but there is a feeling of greateness to it.It is a BMW.It is made of one piece.It has a feeling of a heavy underpowered slow moving train.You have to wait for anything to happen.Same with high-beams:you flash, and there is a delay-WHY?Here is what I do not have,although most of this equipment is available as options, while it is standard on way less expensive cars:I do not have xenon lights,I do not have rear back-up assist of any kind,I do not have ventilated seats,I do not have even have a ski-pass through the rear seats,I do not have six-CD changer,I have to insert a silly object into the steering wheel to start the car with a button,I have a smaller trunk. Here is what I have:A wider car, power head rests,a bluetooth system that actually works so that people cannot distinguish that I am speaking in the air,power steering wheel,which is very nice. I-drive is actually not as complicated as it is frequently projected.If you've used Windows and a mouse, you will not have a problem learning how to operate the I-drive. The seats are hard,and they are not even perforated.I have looked at the optional 20-way power seats, and what shocked me was that-that if you use the cushion extender, there is actually a growing gap between the cushion and the extender. Toyota has a similar feature, but there is no gap, the lengthening comes from the underneath of the seat cushion. My Saab 9-5 Aero handled even better through the lighter effort through the steering wheel.It was a bit lowder. That's its only disadvantage. The seats were more comfortable, and they were ventillated, they actually HELD you in the cornerings,I achieved 30mpg on the highway, and I had a bigger trunk.And the car FLEW.Folding rear seats had a ski-pass.Except for xenon lights,ventillated seats,and parking assist everything else was standard.
Purchased a new car
Uses car for Commuting
Does not recommend this car
---
People Who Viewed this Car Also Viewed
Select up to three models to compare with the 2009 BMW 528.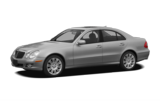 2007 Mercedes-Benz E-Class
Asking Price Range
$5,363–$20,075
Compare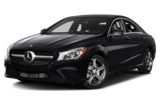 2017 Mercedes-Benz CLA-Class
Starting MSRP
$32,400–$34,400
Compare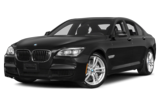 2014 BMW 750
Asking Price Range
$39,807–$69,719
Compare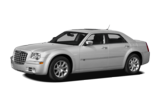 2008 Chrysler 300C
Asking Price Range
$6,665–$17,425
Compare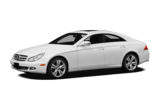 2011 Mercedes-Benz CLS-Class
Asking Price Range
$21,193–$34,561
Compare
2015 Lexus GS 350
Starting MSRP
$48,600–$57,330
Compare
2010 Audi A8
Asking Price Range
$17,253–$30,225
Compare
2017 Mercedes-Benz C-Class
Starting MSRP
$39,500–$80,850
Compare
Featured Services for this BMW 528