Average Ratings
---
13 out of 14 people recommended this car.
---
AMAZING CAR
by Hellen from Chicago | February 21, 2015
I am a bmw owner since i was a kid i bought this bmw 530xi 2006 Black with orange seats what was a additional cost for 5000$ only for the seats and 2500$ for the HID lamps whats is really hard to get used ! But i love it My car has now 399.400 Miles on it i am the first owner and the car runs like the first day ... A friend in Europe has the same car and has already over 500.000 Miles and runs still strong. Bmw are great Cars and with a AWD like this XI you can't make something wrong ..... Even if you have a Accident this cars are like Life Saver i had 2 accidents with my previous car also a 2006 and it saved my life ! Bmw now something Negative they had Issues in the Models 2005,2004,2003 But fixed all so Bmw 5 serious became the most selling car in the us and Europe So if you looking to invest in a BMW and don't want to spent 79.000 New on a car like this Look for a 2006 Model you will be really happy Now some tips : Black is Beautiful Always Sexy Looking and elegant Absolute No Go Beige Seats! You can't sell later and its get dirty really fast! AWD & HID Lamps is a MUST And of course Nice Heated Seats ! Ok Have Fun with your next dream car or Family Car Wishes you Hellen from Chicago
Purchased a new car
Uses car for Transporting family
Does recommend this car
---
An Amazing Car
by Russ from San Francisco Bay Area | January 24, 2015
I'm not one to heap praise on cars, but the 530i is one of BMW's 'Best Efforts'. I've owned many BMW's, Porsche's, and Benz's and the 530i out performs them all. Not the fastest but it loves to be driven and with an experienced driver it's magical. I have a Porsche 993, which is a very nice car in all respects, but I find myself grabbing the keys to the 530i first unless my wife beats me to them. Take one for a long drive in the country and you'll understand.
Purchased a new car
Uses car for Work
Does recommend this car
---
A Satisfied Discerning Customer
by JakeWY from Wyoming | February 1, 2014
I purchased my 2006 530xi wagon from a private party through cars.com. I was a little apprehensive about flying out and driving the car back 1,000 miles home, but was overall an excellent and memorable trip (for good reasons). A must for a purchase like this were a clean Carfax records, detailed service history, and great communication with the seller. All of these requirements were met, and I feel like I bought an exceptional car. If you are okay with working on your car yourself, a BMW is well-worth the money. Parts are more expensive, but higher quality. Paying for labor at dealerships is where most people begin to lose value with these cars (not that a qualified technician isn't worth it if you don't know what you're doing or have trouble). Little details with the car have been the nicest surprise. The passenger mirror rotates down to the curb for you in reverse, to aid in parallel parking. Cruise control allows you to bump your speed in either 5 mph increments or 1 mph. There is hill descent control. There is a built in cargo net partition (great for my dog) that can be used with the back seats up or down. The moon roof is huge and a great feature. It has a powered back hatch and the window also lifts on the hatch for easy access to groceries or cargo without opening up the hatch. Adaptive HID lights are a handsome and useful option (they turn with your steering and automatically adjust). The all-wheel drive system is a must for snow. Heated seats and steering wheel are great for cold climates as well. My purchase price (less than book) for a car that originally had a msrp north of 50,000 is an exceptional value. There are drawbacks to the car as well (iDrive is a little clunky with no Bluetooth streaming for 06', all-wheel drive changes the steering feel a little, and it takes a bit to learn the controls by feel as cruise control and the blinkers are right next to each other on the left side of the column). Gas mileage is as reported or better and it takes premium fuel. Recommended oil change intervals are 15,000 miles, and they take a lot of oil. Pay attention to figures by year, as gas mileage went down and power went up when they added bi-turbo in the newer models. Overall, if you want some luxury, power, utility, safety, and better gas mileage than an SUV you can't beat this very solid car.
Purchased a new car
Uses car for Just getting around
Does recommend this car
---
Great Car!!!
by BMW lover from Philadelphia Pa | September 28, 2013
Amazing car. Bought it in 2010 with 55k on it and love it. Drive is amazing. Not the fastest car off the line, but on highway this car is king. Comfortable front seats and I fit 3 booster seats in back! Would recommend to anyone, just expect $1-$2 grand a year in repairs, but the drive is worth it
Purchased a new car
Uses car for Commuting
Does recommend this car
---
Excellent Vehicle, but buy used.
by Deebow from Portland OR | March 2, 2012
The 530 is the best that BMW has to offer. It is 50 grand brand new, but if you buy used you can get one for half that or less depending on mileage. We got ours with 54,000 miles and it runs like a top. Has all of the bells and whistles We bought the XI version for the AWD for the weather in the Pacific Northwest. The 255 HP motor is the one to get instead of the 215 HP motor in the 525 series. The inline 6 design is rock solid and proven. These are autobahn cruisers and built to be driven and they are much more comfortable and well optioned than American cars. The Dakota leather is awesome and the heated steering wheel is great on cold mornings. The iDrive system is simple to use if you take the time to read the manual for more than 2 minutes and set up the car the way you like before trying to drive it down the road while looking through the menus and attempting to avoid rear ending people at every stop light. People will say "if iDrive is so good why are there back up switches and dials on the dash for the same functions?" Hey, do airplanes have back up systems? If the iDrive does go bad, do you want to be able to turn the heat on and adjust the volume on the radio? The mileage is about 18 in town and 25 highway. Stay away from the run-flats and change your oil more often than the recommended 12,000 miles and the car will probably run forever.
Purchased a new car
Uses car for Transporting family
Does recommend this car
---
sporty, comfy, roomy
by Sport sedan enthusiast from Ottawa, Canada | November 7, 2011
3 litre 6 cylinder smooth and powerful, 6 speed automatic seamless and responsive, sport mode eager and willing to rev. I'm a manual transmission kind of person (few and far between on the used market!) and this was for commuting (have a 3er for the track) and I am impressed with the auto. Can shift it yourself when playing on the backroads. AWD seamless, can't wait for winter. iDrive works well and is easy to use, even my tech-adverse wife figured it out in about 30 seconds. Lots of room with rear seats folded down (got the wagon). A bit apprehensive of all the tech goodies- they're fantastic right now (park distance control, heads up display, HID steering headlights, self levelling suspension, panoramic roof, logic7 stereo) but I tend to keep cars for up to 10 years.. will they last? Still, car is fantastic right now, only time will tell.
Purchased a new car
Uses car for Commuting
Does recommend this car
---
Just What I Always Wanted
by Hmmm... from NYC/VA | October 10, 2011
2006 BMW 530Xi Wagon. A rare beast. After driving SUVs for the last twelve years I was more than ready for a car. I commute weekly between New York City and Northern Virginia. It comes out to 35,000 miles a year. I need safety, reliability, comfort, size, economy and QUIET. This car has not let me down. The X-drive performs perfectly. I average 27 mpg on the highway. The 4-wheel disk brakes are so good that if I'm not careful they'll set the airbags off; and at 75mph, I can listen to to classical music on the 12-speaker sound system. After a 300-mile trip, I arrive more relaxed than when I started.
Purchased a new car
Uses car for Commuting
Does recommend this car
---
Citrusry auto
by jilttilt from Portland | October 25, 2009
I was pretty excited to own this 530 XI wagon when I bought it, but that excitement has turned to utter disappointment in the 5 short months I've owned it. Just out of warranty at 60K mi. little things started to fail: speedometer 3-4 miles fast, mileage nowhere near sticker, driver's side door tweeter intermittent, cup holder breaks, Bluetooth spotty at best and what's with no iPod jack (standard equip on '06 Subarus)?. Then the bigger and more frightening things: the rear lid latch assembly broke ($740 dealer fix!). Then the error messages: "Auto leveling system malfunction" every time I got out of the car I would hear the motor for the levelers groan for a good 5 min., pretty embarrassing. Today the error code: "AWD system malfunction, maneuverability limited, cautiously drive to the nearest BMW Service center" So that's it I'm selling this lemon and getting a Passat TDI. What happened to BMW?
Purchased a new car
Uses car for Transporting family
Does not recommend this car
---
This may be the perfect car
by Love to drive from Central Missouri | October 11, 2009
Fun to drive, comfortable, xi better on slick roads than a Jeep, good mileage, good performance, quiet and smooth ride. iDrive's not that hard to use. If you can use a mouse, you can use iDrive. I'd buy my 530xi again in a minute!
Purchased a new car
Uses car for Commuting
Does recommend this car
---
530iXT is awesome
by Bone Rep from Northern Wisconsin | September 24, 2009
I drive a lot of miles in 4 season country. I've owned Mercedes and Audi which were both pretty good driving cars (Audi's reliability stinks). The 2006 BMW 530iXT puts both Mercedes and Audi to shame. It's at least one step ahead of any other car I've owned in every driving category.
Purchased a new car
Uses car for Work
Does recommend this car
---
People Who Viewed this Car Also Viewed
Select up to three models to compare with the 2006 BMW 530.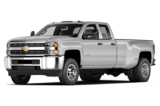 2017 Chevrolet Silverado 3500
Starting MSRP
$34,410–$58,815
Compare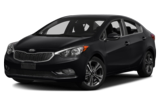 2014 Kia Forte
Asking Price Range
$9,423–$15,843
Compare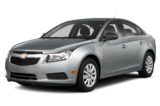 2013 Chevrolet Cruze
Asking Price Range
$8,952–$16,092
Compare
Featured Services for this BMW 530