Average Ratings
---
17 out of 19 people recommended this car.
---
my review
by David from Chatt, TN | February 6, 2015
This car is one of the best driving BMWs still available. The 06 and 07 530's have great power and good mpg. I have had no issues with my 07 530i other than 1 window regulator and a steering part that I was able to repair myself. This has been one of the best cars I have ever owned and would recommend to anyone w/ mileage under about 100,000. Any higher miles are subject to oil and other leaks where seals and gaskets go bad.
Purchased a new car
Uses car for Just getting around
Does recommend this car
---
HORRENDOUS BACK BREAKING SEATS
by Spine Care Doc from Northbrook, IL | August 3, 2013
I was hopeful when I found a 2007 BMW 530xi with low miles and in excellent condition that I had found the perfect blend of elegance, safety, reliability, and performance along with fuel efficiency. The car is sporty in appearance and the interior looks hopeful. However, on a 10 minute test drive one cannot know how unbelievably terrible the seats are in this car. I have countless cars over 30 plus years of driving including 4x4 pick ups with lift kits, Jeeps, and Porsche sports cars. I have owned Cadillacs, Mercedes, Infinitis, Honda, Volkswagens, Dodges, Chevrolets, etc. I can honestly say this car has the WORST SEATS I HAVE EVER SAT ON IN ANY VEHICLE. It is rather unfortunate because the car frame, steering, handling is wonderful but I cannot wait to get out of this car and get home when I drive it. In fact, the seats are so horrendous I called the dealer I purchased the vehicle from in Chicagoland and let them know I want to trade the car back and get something else. I don't care what it COST! This is something I cannot live with for even 30 days. I cannot imagine BMW would produce and go to all the trouble to make a smooth running car and then scrimp and cheat the driver on the most important part of the driving experience, the seat his/her butt sits on. Come on BMW. This is the ultimate BACK BREAKING MACHINE. I cannot understand how anyone would own this car. Beyond me, I thought about swapping the seats out but on a used vehicle this makes no sense. I am hopeful the dealer will working something out that is fair with me and find a different buyer who may have a love for hard, fake leather seating that feels like sitting on a vinyl park stool at a little league baseball game. In fact, I can honestly say the hard bleachers at baseball games are actually more comfortable than these seats. WOW! As far as other dislikes, the cup holders are cheap and in the wrong locations, the storage is skimpy and poorly laid out, the steering wheel does not move into optimal driving position, and the radio and overall control features are sup bar at best. I recently rented a Kia Optima on a long car trip and I would rate that car a 10 on performance, gas economy, and comfort while rating this car that costs nearly two times as much new as a 1 on comfort and a 8 on performance and a 6 on economy. My overall rating is about a 4 for this car. Stay away unless you love punishment of your back and neck when you drive.
Purchased a new car
Uses car for Just getting around
Does not recommend this car
---
Decent car with some flaws
by tom2013 from Chester Springs, PA | June 11, 2013
I've owned my car for about three and a half years. I bought my 2007 530xi in the beginning of 2010 and it has been a great car. Handles great. Never stuck in snow. Pretty reliable till about two months ago. First I noticed that it takes about 3-4 seconds for it to start after pressing the 'start' button. In addition, the exterior of this car is built with very cheap quality materials. The BMW logo from the hood fell off (just the emblem, the silver part is still on the hood - the dealership said, that its 'normal' to fall off after 5 or so years). Next, the Windshield molding on the front and the back have started to deteriorate to the point that water have started to seep thru a bit (would have provided pics if I was allowed to upload pictures here). I never thought BMW's exterior parts will be so shoddy. I hope BMW will make their external parts more durable. I've had cheaper cars with absolutely nothing wrong with the trims for over 10 years.
Purchased a new car
Uses car for Commuting
Does not recommend this car
---
better than the newer ones
by bladerunner from fort collins Colorado | April 10, 2013
I drove this and a 2010 535xi. The 2007 seems much roomier. The newer cars have a much wider center console that takes up a lot of leg room. Also, the steering and handling seem sharper in the 2007. The twin turbo engine in the 2010 is a much faster and torquier engine. But I hate the electronic shifter in the newer cars. Plus, I have normal tires, not run flats. The 2007 does not recognize my smart phone, a real disappointment. I would love to buy a new or newer BMW. But they keep adding features I don't want.
Purchased a new car
Uses car for Just getting around
Does recommend this car
---
Nice Sedan
by Pearson10M from Boston, MA area | February 13, 2012
Bought Used with 25K miles in Jan 2012. Bought 530xi version with a 6 SPD MT. - Drives well. Pleasure to drive. - Comfortable even for tall folks. - Back seat is decent sized for a mid-sized sedan. Fits - 4 good sized adults in front/back seats. - Excellent gas mileage (23-24 mpg combined, 20 city, 27+ Highway) for such a peppy and powerful engine (255 HP). Engine is very smooth. Mid 6 seconds to 60 from a stop. - Quiet cabin, but not super quiet. - Big trunk -Navigation package appears to work well - Voice command appears to work well - I have split folding rear seats. Very desirable option- - Exterior door lighting nice feature, but not must have. Aspects that I don't like. - Standard Sound system marginal. Okay sounding, but I have heard many better in less expensive cars. - Comfort access keys need to be programmed at dealer and dealer charges ~$150 to do. My car came with only one key, so I had to buy another for $175 and if I wanted it to have the comfort access controls, another $150 for programming. - Display when playing radio or CD doesn't have song title/artist at least for Standard Radio. - No Visor sunglasses holder or any sunglasses holder. - Poor cup holders. Won't hold anything easily except a 12 ounce can can or 12 oz cup. - Cup holders in awkward position. - No coin holder - iPod /Aux plug (optional) in arm rest on side near back seat and not in dash area - Requires premium gas (91 octane), but all BMWs I think do now. Overall I am pleased with the car especially since I purchased it with 25K miles for < 1/2 price new. ~$60K new)
Purchased a new car
Uses car for Commuting
Does recommend this car
---
Fun Car to Drive
by Ultimate Driver from Maryland | January 24, 2012
Bought 7 months ago with CPO warranty(highly recommend). Fun car to drive, not as fun as the 3 series. Reliable. Good gas mpg. Hope 2011 5 series and newer is as fun to drive.
Purchased a new car
Uses car for Just getting around
Does recommend this car
---
Love my BMW
by Beamer fan from League City, TX | October 3, 2011
This was an excellent choice. Decent performance, great fuel economy. I am really pleased with my purchase! Definitely would recommend!!
Purchased a new car
Uses car for Commuting
Does recommend this car
---
Great car
by Bob from Dallas | May 24, 2011
Great car. Great performace and luxury. Ideal for people who love good engineering and the comfort. Highly recommended.
Purchased a new car
Uses car for Just getting around
Does recommend this car
---
I miss my car when I'm away from it
by Dean from Los Angeles, CA | March 9, 2011
Overall, I love this car. It gets a few fours because of performance (I got a 535 as a loaner from the dealer and I realize what I don't have under the hood-my fault though); interior design (no storage space or places for glasses, cell phones, etc); value for the money (bought it used CPO but I am dreading repair bills in the future -quoted $700 for a new battery at the dealer!? paid $550 at a local BMW specialist); and reliability (have owned it for 1 year with no problems yet). Overall though, I am extremely happy with the look, feel and performance. Very fun car to drive. Part of me wants to drive this car for a very long time but another part wants to upgrade to a 540 or 550...choices choices!
Purchased a new car
Uses car for Just getting around
Does recommend this car
---
Surprise on gas economy
by pargeo from Kansas City, MO | December 22, 2010
Bought it used in 2010 while on vacation. 1300+ mile drive home averaged 33mpg at 75mph, including driving in MD, WV and PA mountains. Very comfortable and smooth on the highway. It's still under the 4y/50k maint and warranty but haven't had any issues after 3-mos. the TPM did detect a 1lb psi "problem" in one tire...that's very sensitive!
Purchased a new car
Uses car for Having fun
Does recommend this car
---
People Who Viewed this Car Also Viewed
Select up to three models to compare with the 2007 BMW 530.
2009 Mercedes-Benz E-Class
Asking Price Range
$8,383–$24,107
Compare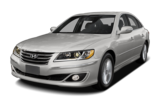 2011 Hyundai Azera
Asking Price Range
$8,527–$16,351
Compare
2013 BMW 760
Asking Price Range
$54,485–$74,397
Compare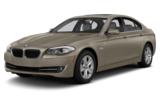 2013 BMW 550
Asking Price Range
$27,999–$48,531
Compare
2009 Chrysler 300C
Asking Price Range
$8,722–$17,490
Compare
Featured Services for this BMW 530