Average Ratings
---
16 out of 17 people recommended this car.
---
Great handling and looks, bring your wallet
by Hockeydad from Capital Region New York State | January 25, 2016
Bought my previously owned '09 535xi with 36,000 so was great value...let the other guy pay the heavy depreciation. Twin turbos provide plenty of kick and top end but with noticeable turbo lag. Once they kick in though hang on. It's a thrill to drive. I drive in Upstate NY winters and the AWD is fantastic providing control at low speeds and confidence on the highway with all that blowing snow and slush. Passing cars and trucks is no problem. The only thing I'd say is this: be prepared to spend money when you own one of these. The intentional camber of the rear wheels eats tires and runflats are almost 2x normal tires. Also had to replace the waterpump at 75,000 miles which was a $1,200 bill. I know I'll need brakes soon so mentally preparing for a $1,600 charge there. All in all, buy Certified Previously Owned with low mileage and you're still driving a new car with confidence. This vehicle is truly awesome.
Purchased a new car
Uses car for Just getting around
Does recommend this car
---
535i xdrive 6 speed manual
by aftrbnr from chicago | September 16, 2013
This car has everything you could want. Twin turbos make it very fast and all wheel drive will handle the snow easily. Also enough room for kids or clients in the back. Very expensive if you buy new so best to buy used with low miles. Couldnt be happier!
Purchased a new car
Uses car for Commuting
Does recommend this car
---
Most Reliable Car I've Owned
by BMW-nukri-BMW from Brooklyn,NY | April 28, 2013
Great service, great sellers!!! Highly recommend to everybody! Just replaced my old 5 series BMW to newer one.
Purchased a new car
Uses car for Just getting around
Does recommend this car
---
Heavy Hitter
by Happy BMW Owner from Northern Colorado | March 4, 2013
I drove everything in the sport/luxury class, including 2008-2010 Mercedes C300, Audi A4 & A6, Hyundai Sonata and Genesis, Lexus GS350, and some new vehicles in the $30-35k range, before finally choosing a 2009 535i x-drive with 46,000 miles. I previously owned a 2001 325i and had many problems with it, took a big loss to get rid of it, so I was a little wary of going back to BMW, esp. of fit/finish. This car has depreciated so much from original MSRP that I couldn't help thinking it must have something wrong with it or lack the thrill and panache that you expect from a Bimmer. Nope. In fact, the driving experience is exactly what I was looking for--plenty of power wrapped up in a quiet, comfortable and capable sedan. While it's not super hot off the line with the steptronic auto trans set to D, once you hit 20, the next 80 mph are a religious experience. You won't mistake it for a new 135, that's true, but you also can't rattle this thing; it will accelerate, corner and cruise without the slightest complaint no matter how hard you push, and without robbing you of road feel and feedback. Interior is comfortable but not overly cushy; seats are firm, with support that's adjustable in every possible way and plenty of leg and headroom. Cockpit layout is just OK, with many small controls in hard-to-see places, some marked with obscure letters or symbols requiring plenty of time with the owner's manual. To me, the infamous i-Drive control is not as bad as some reviewers found it, but also not as good as having simple, separate controls for most things you want to do while in motion. I would rather have a few more buttons to push that I can memorize by glance and touch, than quite so much to do by working back and forth through layered menus and screen reading. Maybe it's better in newer models. MPG is no better or worse than you'd expect when you drive around with your foot deeply into turbo territory--about 19 around town and 23 on the highway. Especially good--cruise control settings shown both analog and digital; standard sound system is excellent; ipod control with full details displayed on screen; Bluetooth that lets people actually hear you; mirrors that fold in by push of a button for tight parking, if you have no other choice, and for the carwash. Not so good: ipod connection in center console requires folding up a short cord, which will ultimately ruin it; the console is too small in general. Climate controls are more complicated than need be, and I always seem to be too warm even tho it's c-c-cold out. And one minor pet peeve--I miss the always-on power outlet from my Nissan, which let me charge my phone in the car even with engine off. Overall--you really can't fault this car for the big things--power, handling, braking, quiet, and an ingenious compromise between luxury and sport.
Purchased a new car
Uses car for Commuting
Does recommend this car
---
Very smooth ride
by BigDog from Arizona | December 5, 2012
Love My BMW will never drive a regular car again. I am hooked they say once go luxury you never go back. it is true, it has buttons that control buttons. There are buttons that ciontrol other buttons.
Purchased a new car
Uses car for Work
Does recommend this car
---
Most Reliable and enjoyed Car I've owned
by Beamer from MA. | December 2, 2012
This BMW handles so well in all weather; specially during those icy wintry months. It is equipped with Cold weather package as well as the Premium package. It makes this BMW 535i X a very dependable vehicle that will not let you down. Although a 4 door sedan has the thrill of a fast revving sports car. Enjoy this vehicle.
Purchased a new car
Uses car for Commuting
Does recommend this car
---
Best Car I Ever Owned So Far
by 1st Time BMW Owner from Pomona, CA | July 27, 2012
I started off researching this car to see if it's what I wanted. I had a buddy that owned one and he recommended buying the 535i vs a 3 series. I have to say, it's the best decision I've ever made. I bought this car as a Certified Pre-Owned BMW in Nov 2011 with only 13,800 miles on it. I got a great deal with a great buying experience. Best buying experience I've had so far. When I took it for a test drive, I fell in love with it. This car is so smooth on the road. I get better than average gas mileage (depends on how much you drive and how you drive it). I went on vacation and drove my BMW from Los Angeles to Colorado Springs and back. I got 29 to 31 miles per gallon only filling up twice each way. Keep in mind, I drove through Rocky Mountains with a lot of twists and turns, different speed limits, as well as the elevation changes. It handled very well and the power on this twin turbo inline-6 engine is amazing for a mid-size sedan. I had a similar mid-size sedan with a V6 engine (1994 Ford Taurus SHO), but this BMW blows that one away. I can't imagine ever owning anything but a BMW. The only thing I wish I had was the M Sport Package with all the bells and whistles. I got a pretty basic 535i, but I can't complain. It's the first BMW I ever owned so I'm happy with it. The negative things I have to say are the location of the cup holders and the iPhone adapter. Wish the cup holders could've been built in a better part of the interior of the car. The iPhone pairs with the bluetooth, but you can't play music with bluetooth like the newer 2011 and up models. Don't know if that's something you have to purchase through the dealer, but I do love the fact that I can make calls without looking at my phone. Overall this BMW is awesome and I love it!
Purchased a new car
Uses car for Commuting
Does recommend this car
---
Boo Yeah
by Boo Yeah from Texas | June 4, 2012
I only bought this '09 535xi a few months ago, so my data points aren't that great. However, so far the car is awesome. It's an xi, so no sport package suspension. However, for daily and family driving it is simply marvelous. Compared to my old TL, I can easily go 30-40 mph faster w/out feeling it. The 5.5 0-60 time burns almost everyone on the road. Very comfortable as well, and it makes a great weekend cruiser. No reliability issues whatsoever so far. I also have comfort access and L7 sound, both great. Love iDrive (no email apps here yet). No HPFP issues, but the original one was replaced in the recall yrs back.
Purchased a new car
Uses car for Commuting
Does recommend this car
---
535i Xdrive
by BimmerBoy from NJ, Edison | September 13, 2011
This cas is Hot, Moved up from 325i and will never look back !!! Totally Happy with this baby. Next stop M5. =)
Purchased a new car
Uses car for Commuting
Does recommend this car
---
535 X Drive
by Leo the king from Princeton, NJ | July 14, 2011
It's a great car to own and drive. I am enjoying mine!! The handling is super. This is one of the best ever.
Purchased a new car
Uses car for Work
Does recommend this car
---
People Who Viewed this Car Also Viewed
Select up to three models to compare with the 2009 BMW 535.
2015 BMW 740
Starting MSRP
$74,000–$82,500
Compare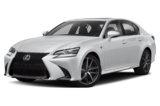 2017 Lexus GS 350
Starting MSRP
$50,365–$56,555
Compare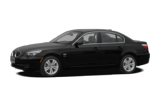 2010 BMW 528
Asking Price Range
$9,928–$19,708
Compare
2012 Lincoln MKZ
Asking Price Range
$10,440–$21,108
Compare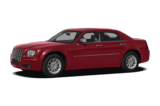 2010 Chrysler 300
Asking Price Range
$6,375–$16,131
Compare
2012 Mercedes-Benz C-Class
Asking Price Range
$9,485–$32,597
Compare
2010 Chrysler 300C
Asking Price Range
$7,274–$23,262
Compare
Featured Services for this BMW 535