Average Ratings
---
22 out of 29 people recommended this car.
---
Incredible customer service and patience
by BMW FINEST from MARIETTA, GA | September 1, 2015
My sales person went above and beyond to ensure that everything I needed and wanted was delivered. EZ auto finance vehicles are in a league of there own. Best place in the ATL don't miss out!!! My bmw is flawless.
Purchased a new car
Uses car for Commuting
Does recommend this car
---
535I
by JR BMW from Snellville, GA | December 15, 2014
I have owned 3 series BMW's for the last 30 years this is my first 5 series. So far I am impressed, it is a lot more nimble than it appears. It handles very well for the type of driving I do on winding suburban roads. It is very quiet for a BMW and has number of bells and whistles. If you are a driver and looking for a larger car the 5 is the way to go. It is tame enough to be driven daily and handles well enough to make driving fun. I am getting 20 mpg around town so far. I am well pleased.
Purchased a new car
Uses car for Just getting around
Does recommend this car
---
car of choice for long rides
by alok from winchester,va | August 18, 2014
got it after years of thinking about it -- has to choose between the 3 and 5 series -- felt the used 5 series is lot more car -yes not as sporty as i like - but if you do long rides and have family - there is no doubt about it -- in city it is wanting to go at 60 miles an hour and sort of irritating to keep feeling the car trying to take off - do not do as much city -- every penny worth it for now !
Purchased a new car
Uses car for Work
Does recommend this car
---
535i 6 spd Manual review
by Billygoat from Florida Keys | June 28, 2014
I really love the car on the luxury and comfort side of the equation. I bought the 6 speed manual transmission in this car for a sporty feel and it doesn't deliver on that front as much as I expected. Bottom line is that it is more luxury than sport in the end. I really enjoy driving it and it has been dependable for 46,000 miles so far.
Purchased a new car
Uses car for Just getting around
Does recommend this car
---
owned it a brief time due to steering performance
by bmw enthusiast from des moines, ia | June 21, 2014
I bought a 2011 535i x drive premium, premium 2, cold weather, ventilated active seats. I traded a 540i m sport. The 535i was quiet, had lots of luxury and amenities, but while test driving I overlooked the driving fundamentals, handling and steering feel changes. It performs great for what it is - luxury car. Compared to the older 5 series, the car lacks sportiness and nimble steering. This car has grown to be a mini 7 series. Maybe the M sport option and selectable dynamic steering would help? This car would be great for trips greater than 1 hour, but for short commutes, I prefer more sport. The steering wheel was too thin and lacked the "bumps". Even an X 1 has those bumps. Love the rear sunshades. Ventilated seats help cool you, but just circulate air. My F150 has better/actual cooled seats. The 535i could have a sportier exhaust note as you rev it high. I owned it only a few months before trading for a 335i x drive M sport. I recently compared test drives to BMW X1, X3, 328i, 335i, 535i, 550i, Audi A4, S4, Q5, A6, Infinity G37x, Acura TL. Just remember each new generation of bmw series gets bigger, and they may change the character. I missed/overlooked this on the latest F10 5 series. I did have 1 warranty claim in the brief time I owned it, but otherwise can't comment on reliability.
Purchased a new car
Uses car for Commuting
Does recommend this car
---
Powerful, yet semi-fuel efficient
by Rocampo from Modesto, CA | May 5, 2014
Great features, great looks, and great power. Only downside thus far has been Bluetooth; my car 'forgets' that I have allowed my phone to play audio music (a great feature, when it works!). This requires me to disconnect, reconnect, and sometimes doesn't work. I'm taking it in for this and blown speakers. Other than that, the car has been great.
Purchased a new car
Uses car for Just getting around
Does recommend this car
---
535 is a Great car
by Beemer Nutz from Northern, VIrginia | February 9, 2014
I had a '99, '01, '02, '06 and '07 3 series. I finally moved up to the 535 in '11. It's more luxurious and less agile than a 3. For about 10K more it's a lot more car. It is still pretty sporty feeling and definitely is a great versatile, dependable everyday car. I love the solid ride an great handling. I got a wild hair ... about a year ago and got an M5 as well. The M5 is fun and really kind of too much fo9r every day. I've only put 3K miles on it, because I use the 535 every day. If you want a sport luxury car - this is it. The Audi A8 is the only competition - but it's still a VW. BMW is still the enthusiast car although they have diluted their product line with 4 bangers these days. The 300+ HP of the in-line 6 is really all you could ever use 99.9% of the time. I think the 5 is the best looking in its class too. In 3 years and 23K miles no problems, just like the rest of my Beemers. BMW is the best German Mark and the 535 is the best overall value - I paid 62K for it new loaded in '11 I think that was about 4K less than sticker.
Purchased a new car
Uses car for Commuting
Does recommend this car
---
2011 BMW 535I
by Beam Me Up from California | January 8, 2014
I was previously a Lexus LS430 owner and I am still getting use to the differences in the two automobiles. The BMW is sporty and heavier feeling. I miss the front seat adjustment to support under your knees. Head up display is great and the idrive is wonderful also. This car is an all wheel drive which is a very nice feature for traveling in the north.
Purchased a new car
Uses car for Just getting around
Does recommend this car
---
Best Car I've owned (so far)
by My Dream Ride from Hemet, CA | May 30, 2013
This car has great performance and get up. It does have a feature (during take off/acceleration) that requires you to push the peddle down past a certain point before take off. I look at it as equivalent to the Kahr 9mm weapon, how it requires the finger to pull past a certain point to ensure accidents are not easy. Well, this car has that type of feature too. I thought it was odd when it didn't take right off when I initially pressed the peddle, then it got it. I understand though, its a safety precaution. So, even if you are a driver similar to myself (ready for the car to go when I say/need it to)... this car won't let you down. I coasts very comfortably and I love how the music I have loaded on my ph syncs/ starts right up the minute I get in the car. There are no buttons to press or play with on my ph or through the car. I thought that was very awesome and convenient. My other car, I have to get on my ph & start the music ea time I get in & out w/the ph. I do feel it uses a lil more gas than I expected when I took a trip about 70mi, but not much of a dramatic in fuel change. I am just probably used to my other other car on that. The trunk space is phenomenal! Quite huge for what looks like just a midsize car from the outside. I do like that the tires can support a ride of about 50mi if a flat is endured! The moon roof is (still) a little tricky for me to close, but very nice. I have only had the car a month, and is my new lil baby so I keep it safely tucked (meaning not an every day car), but I am sure I will get the hang of it (closing the moon roof)! I still have more to figure out myself so thanks for reading, hope I have helped. This is truly a classy ride/ a head-turner!
Purchased a new car
Uses car for Having fun
Does recommend this car
---
BMW535
by Bonnet from Houston, TX | June 7, 2012
I bought a BMW535 a few months ago. I have enjoyed driving this great car. I have not completely understood all the functions this model has. I will absolutely recommand this model to my friends if they want to buy a BMW.
Purchased a new car
Uses car for Commuting
Does recommend this car
---
People Who Viewed this Car Also Viewed
Select up to three models to compare with the 2011 BMW 535.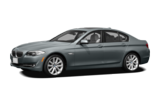 2012 BMW 550
Asking Price Range
$23,223–$40,027
Compare
2011 Mercedes-Benz C-Class
Asking Price Range
$9,388–$26,076
Compare
2014 Chrysler 300C
Asking Price Range
$16,779–$28,587
Compare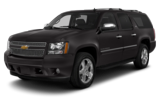 2013 Chevrolet Suburban
Asking Price Range
$23,798–$46,222
Compare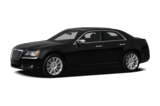 2012 Chrysler 300
Asking Price Range
$8,206–$28,330
Compare
Featured Services for this BMW 535