Average Ratings
---
9 out of 12 people recommended this car.
---
New to Sedans
by Geezybeezy from Springfield, mo | March 16, 2015
This car is great. I am a college student and I've been used to my 99 eclipse GST And sold it for this and I'm not disappointed. This car is strong fast and beautiful. The only thing I don't like is the idrive it is a pain!!! I describe the car as a powerful beastly box. You won't bedisappointed on the highway
Purchased a new car
Uses car for Just getting around
Does recommend this car
---
Horrible Car!!!
by Nedex from Chicago, IL | July 30, 2013
I bought my 2005 545i with 78k miles on it. BOTH the transmission and engine failed. I took it to the dealer, and they said that it could not be fixed! They had to order a new transmission and engine for the car! And of course this all happened when my warranty expired!! I was absolutely furious! It doesn't stop there... I changed the fan on the car 4 TIMES! And each time it cost me $470. I am VERY disappointed by BMW's Lack of responsibility and taking care of these problems. The dealer said that these were all recalls. But, on "Cars.com" it states that there are NO recalls! I even called a close personal friend of mine who works for BMW in Munich, and he told me with all honesty that BMW has never known how to build a proper V8 engine. Overall, I will never buy another BMW again!
Purchased a new car
Uses car for Just getting around
Does not recommend this car
---
Wouldn't buy another one!
by Mathewt from Dayton OH | November 15, 2012
I bought my 05' 545i in November of 2010 with 78k on the clock. I have owned several Bimmers and this one is by far the most amazing one I've ever had. A ridiculous amount of engineering and technology has gone into this car! Tons of power that results in 0-60 times of 5.7 seconds, handling that allows me to take sweeping offramps at 70-80mph with confidence, and a well appointed cabin. The kudos stop there, however, as this has also been the most unreliable and ungodly expensive BMW to own. I am used to maintenance costs that are greater than those of, say, a Honda or Toyota. But I've spent $400 on a battery, over $1000 on tires, and the coup de grace, a $7000 transmission last month! On top of this, is an upcoming repair of the valve cover gaskets that's going to suck out my pocket another $1000. Needless to say, it's being sold, and soon. Definately not getting another 545i, as the aforementioned problems are COMMON on these.
Purchased a new car
Uses car for Just getting around
Does not recommend this car
---
Beast
by Jeff from N. Virginia | May 24, 2011
This is my first BMW and will not be the last. It does have a few miles on it but it performs great. Don't put off buying one. I owned over 25 cars all makes and models and this by far is the most fun driving machine I have ever owned.
Purchased a new car
Uses car for Commuting
Does recommend this car
---
This is it.
by Handles and Controls from Maryland | May 27, 2010
I have had every 5-series made including the e39 M5 and this 545i is the package. I have had 15 BMW since I was a kid so I know what to expect. All were performers - nothing short of excellent. The 1990 535i was the strongest, the 1999 740i sport was the prettiest, the 2003 M5 was the fastest and most power, (explosive) but this one tops them all. Each one of the aforementioned had many strength and a weakness. The 545i sport is the complete package. Active steering allows handling better than the 3-series and the smoothness puts it up there with the 740i. The 05 545i sport is grace and power and not bad to look at. The idrive takes some getting used to, but its fine when you get used to it. This one tops them all because not only is it made well (1988 535i) reference, but it performs.
Purchased a new car
Uses car for Just getting around
Does recommend this car
---
2005 BMW 545i..best model year for this car
by woodmnn from nyc | January 5, 2010
has all the power, no inhibitors, great handling with sport package steering, wheels, suspension, brakes, shocks. Handles like a $100k car. 2005 this model was perfect!
Purchased a new car
Uses car for Transporting family
Does recommend this car
---
A true joy to drive
by My3rdBimmer from MD | December 25, 2009
iDrive not as difficult as stated in many reviews. Logic7 is big improvement over HK but not perfect. Sport+Comfort seats are excellent. HUD is awesome. Nav is useful, though features are limited compared to newer systems and portables. Check out the later 550i LCI nav if you need more features. Auto is easiest to drive, but the SMG is fun particulary w/the V8. Lots of enthusiest boards and parts/accessory sites. Minor things I'm not liking is the missing coolant guage, replaced with a safe RPM outer ring guage. Few options for mounting additional guages. Not all dealers are knowledgeble of available electronic updates. Bluetooth compatibility varies between phones (more of a BT issue than the car.) Not all shops can properly align active steering. Bentley Manual not available yet?
Purchased a new car
Uses car for Just getting around
Does recommend this car
---
2005 545i " A Beast" !!!
by woody from nyc | July 23, 2009
amazing car.. faster and more resonsive than the older 5s. Super quick in auto or in manual shift mode..can use manual shift mode to downshift on hills, quick stops or to move it out. Super handling. Great sound system.It's broken in at about 50,000 miles! This car will last 15 years and still be a beast!
Purchased a new car
Uses car for Work
Does recommend this car
---
GOOD CAR
by SNICKY from chicago | November 10, 2008
I bought this car with 31.000. What a joy to drive. Fast, great ride and just love to take the off ramps at a nice speed.I have had benz caddy and a lexus and this cars ride is as soft as the lexus.Just had a problem with the window switch, so got to bring it in. So far so good. I have all most 38.000 Idrive is some what silly, but you just have to figure it out. You have to take your eyes off the road to look at.
Purchased a new car
Uses car for Commuting
Does recommend this car
---
Elegant Racehorse
by S.C. Executive from Charleston, SC | June 30, 2008
Pleasure to drive. Never lets me down when I need that burst of power - and it's got a ton of it! It's classy and understated, yet packs the power of a muscle car; it's the James Bond of the luxury car world. The reliability has been fantastic; NO issues at all. And, if you take the time to actually read the instruction manuals, the supposedly challenging computer controls are a cake-walk and become very intuitive, very quickly. Downside is that you don't want anything to touch your car, besides your hands! It's such a gorgeous piece of machinery. Truth is, I hate leaving it by itself anywhere. Especially in parking lots!
Purchased a new car
Uses car for N/A
Does recommend this car
---
People Who Viewed this Car Also Viewed
Select up to three models to compare with the 2005 BMW 545.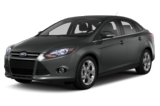 2013 Ford Focus
Asking Price Range
$7,652–$15,364
Compare
2014 BMW 550
Asking Price Range
$36,447–$57,343
Compare
2014 Chevrolet Silverado 2500
Asking Price Range
$23,880–$54,188
Compare
1995 Toyota Camry
Asking Price Range
$206–$5,122
Compare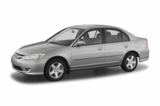 2005 Honda Civic
Asking Price Range
$2,276–$8,972
Compare
Featured Services for this BMW 545