Average Ratings
---
10 out of 13 people recommended this car.
---
6 series is the best series, hands down
by EVal6Series from Los Angeles, CA | June 9, 2014
The 650i we purchased is the best vehicle we have purchased. We have had Fords and Infinitis and Mercedes in the Family. Mercedes and BMW go hand in hand though. These model BMW though is the perfect mixture of speed, looks and quality. When you get a BMW, you know what you are getting, and this model doesn't disappoint. It has tons of power, that when in SPORT MODE, will literally plant you on the headrests. So far, the suspension is spectacular, just hugging corners at high speeds. It accelerates when we need it to, and it just coasts so smooth that you can barely feel the road. In the first couple of weeks, I have had some many compliments on the vehicle and even one who offered to buy it from me; but I declined :) We got a great deal because I did my research. So make sure you know the features the car has, how they are supposed to function etc.
Purchased a new car
Uses car for Having fun
Does recommend this car
---
Nightmare/Dream
by Charlie from Potomac, MD | August 12, 2011
This car looks great and drives like a dream on the road. It's a heavy car so going from a Porsche to a 650ic was a bit of an adjustment since the BMW is not a sports car. There are only 2 MAJOR problems with this car that are a deal breaker for me. The convertible top has been in for service at least 4 times in the 1st year and the issues keep coming back; and the brakes sound like I'm driving a Mack truck. This is a certified preowned car and I have been to the dealer so many time I need to get rid of it. I would not suggest anyone buy a 2007. Luckily this was just a weekend car for me given it spent as much time in the service bays as it did on the road.
Purchased a new car
Uses car for Having fun
Does not recommend this car
---
One issue, but a great car
by Mike E from Orlando, Fl | June 13, 2011
Best ride ever, highway or back roads....before purchasing a convert, have the "top locked down" sensors checked....there are problems with this model that can be very frustrating. Buy the car once the sensor status is known! I have owned mine for 4 months and the problem showed up recently....still trying to get it corrected.
Purchased a new car
Uses car for Just getting around
Does recommend this car
---
awesome
by john from middle tennessee | May 17, 2011
Awesome car. Fast and Beautiful. Not much backseat. Convertible is the way to go. great gas mileage for a 4.8 V8
Purchased a new car
Uses car for Commuting
Does recommend this car
---
Puts a smile on my face everyday
by Beemer virgin from Carbondale, IL | March 8, 2011
Bought used about 1 mo ago. My first BMW. Pure pleasure to drive which is great as I plan it to be a daily driver. The idrive system is a little slow to respond sometimes but that is my only complaint so far. Mpg is decent for a car with this kind of power, 21 overall avg in mixed driving, 25 highway. The interior is extremely comfortable w 2 passengers, cramped but tolerable w 4. The gurgle of the engine sounds better than the stereo system and the stereo rocks. The top is quick and easy and turns the quiet cabin into an even more enjoyable drive. I can't imagine a car that would be more fun to drive. This car adds FUN to an average day. Worth every penny!
Purchased a new car
Uses car for Just getting around
Does recommend this car
---
best car ever
by bimmer lover from Evergreen, co | February 25, 2011
just the best car ever!! Very fast, A real head turner, and not many have this. I had a SC430, and it was great but this is so much better!!
Purchased a new car
Uses car for Having fun
Does recommend this car
---
Too much for the money
by Love to drive from Virginia Beach, VA | October 4, 2010
I was so excited to get this car years ago but think it's way overpriced. The best features are the look of the car as well as the incredible breaking power. However, the sport package is extremely jerky and don't even try to drive to drive manually in first, even off the line. You will feel like a bobble head. The worst problem is the squealing of the breaks. There is a defective pad detector the squeals like a pig every time the brakes are applied. The dealership is aware of the problem but won't fix as the sensor works and is not considered defective. I find that unbelievable in a 90k car. It sounds like an old car with break pads that are totally worn out. I already changed the pads once hoping it would fix the problem and the new ones are worse. The convertible 3 series is a better choice for the money.
Purchased a new car
Uses car for Just getting around
Does not recommend this car
---
Outstanding: between the look & power it's HOT
by Sports Car Lover from Maryland | July 2, 2010
Having been a car enthusiast since I was little, luxury sports cars have always been my passion! Enjoying a number of sports cars over the last several decades, I absolutely LOVE the BMW 650i. The luxury interior as well as the powerful engine and performance have made this one of my favorites - even over the Mercedes. I had the Mercedes cabriolet, then the BMW 645i cabriolet, then back to the Mercedes (350 again) then had to go back to the BMW 650i. You just do not see many of these on the road and it is a real head-turner!
Purchased a new car
Uses car for Having fun
Does recommend this car
---
Severe inherent problems in manual mode
by yohjo from San Jose, CA | December 7, 2007
Though I love this car I would not recommend it to anyone. The 650 has what BMW calls an "inherent characteristic." If you drive in "manual" shift mode the vehicle is prone to stuttering when coming to a stop. Imagine your head bobbing back and forth like a doll on the dashboard. The vehicle is also prone to severe lunges when driving in m1 (such as you might in a parking garage looking for a spot or while moving forward in a metered freeway on ramp) and to a lesser extent in automatic. The lunges are dangerous and you must drive defensively at 4 miles per hour. BMW states the problem is with the software-it thinks the engine is stalling and the computer gives the engine throttle. It is a known and acknowledged (in writing that I have) but BMW will do nothing further than a software fix that does lessen the frequency & severity of the problem but does not remedy it. For $85,000 you should not feel like a bobble-head on a dashboard when you drive your car.
Purchased a new car
Uses car for N/A
Does not recommend this car
---
I Love This Car
by BMW Driver for Life from Lansing, Illinois | July 30, 2007
This car is so fun to drive. I love the BMW Service, that you do not need often. It is a great car, I drive is awesome.
Purchased a new car
Uses car for N/A
Does recommend this car
---
People Who Viewed this Car Also Viewed
Select up to three models to compare with the 2007 BMW 650.
2009 Land Rover Range Rover
Asking Price Range
$15,288–$37,664
Compare
2014 BMW 335
Asking Price Range
$31,552–$46,584
Compare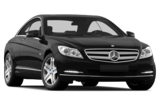 2014 Mercedes-Benz CL-Class
Asking Price Range
$42,205–$101,625
Compare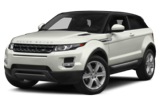 2014 Land Rover Range Rover Evoque
Asking Price Range
$30,945–$49,781
Compare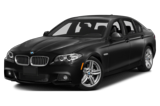 2014 BMW 535d
Asking Price Range
$36,483–$54,435
Compare
2014 BMW 428
Asking Price Range
$28,451–$45,971
Compare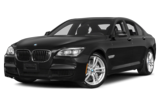 2014 BMW 750
Asking Price Range
$51,014–$77,430
Compare
Featured Services for this BMW 650