Average Ratings
---
5 out of 5 people recommended this car.
---
See You Later
by slugbeast from Frisco, TX | August 14, 2015
I bought this car to replace my 5 Series. I did tons of research and actually reserved mine while it was on a boat crossing the Atlantic. The wait was unbearable. The car is fast. I live in an area where fast and exotic cars are the norm. Many times in the parking lot of the grocery store or Home Depot, I have had people stop and admire my car. The car enthusiasts stop and chat about it, others scurry away because they are embarrassed to be gawking at a car. The exterior is beautiful and shiny. Hand wash only. Mine is blue, and it sparkles. The anthracite black detailing as a special touch to the front and mirrors. Get the windows tinted before you take delivery. The front looks menacing. I'm sure people's heart rate jump when they see this thing in the rear view mirror appear suddenly. The exterior is plush and comfortable for the front two passengers. It has 2 more inches of room than my 5 Series in the front. Sorry back passengers. Driving it feels like you are in the cockpit of a fighter jet, with all the controls at your fingertips. No annoying touch screen - the wheel selector works just fine. Stereo is awesome, crank it up with the 800 perfect rocking songs I've installed on the hard drive. It has the M brakes and this car will stop on a dime. A minivan pulled out in front of me into a congested area and stopped in the middle of the road. I went from 45-0 in about 20 feet. Otherwise T-bone. Thank you BMW! Thank god there wasn't a car behind me either! The car handles in a precise manner, cornering at higher speeds is not an issue. Why do you think they have a net in the trunk to hold down your stuff? Choppy on grooved pavement, but what car isn't? This is a lighter car (not as heavy as my 5 Series), so you will fishtail if you stomp on the accelerator. Be wary, all the young punks (which I am not) in their muscle cars will want to race you. The comfort mode is great for long trips, sport mode is great for tooling around town. Backup camera and the radar is great. It senses my basketball goal pole when I pull out of the garage and chirps a warning, then shows on screen my car and where the object is located. The trunk is where they sacrificed the space, but you can still get in several smaller suitcases, a med cooler, and gear. No complaints from me. The days of hauling stuff around are over. My only complaint would be the Send To Google maps stopped working, so I need to call BMW support to see what is going on. It may not be a BMW issue, not sure. The best part of all of this is - 4 years maintenance included, including brakes! You can go wrong with this car. If you love fast BMW's, you will love this. It isn't as "family oriented" as my 5 Series, but that isn't what I want. Get what you want. Get this car. Love this car. Just love it.
Purchased a new car
Uses car for Having fun
Does recommend this car
---
Pay A Lot, Get A Lot
by Wilson 2008 from North Texas | April 7, 2015
I wanted a fast car that would be fun to drive and able to carry four people in comfort. I got two out of three. Put your best friend or favorite girl in the front seat. The back seat riders are not going to like you very much. Other than paying the bring much wampum price that BMW charges, I have zero complaints about the M235. I had driven an Audi S3 and liked the car very much. I saw a new car report where the BMW M235 got a 98 score from a consumer magazine. The Porsche Boxster scored 89. Wow. That made me sit up and take notice. They don't even like cars. They like minivans. That was when I decided to test drive an M235. It was faster, with great brakes and it looked menacing compared to the Audi S3 styling that is shared with VW. I like the sport driving mode and the exhaust note on the M235. The interior is little changed from my last BMW, a 328 a few years back. Is this a "real" M car. No. It is a 2-series with lots of performance upgrades. Will you care when it gets parked in front of the valet line and ogled by hot girls? No. Even BMW owners of 6 and 7 series cars and genuine M cars give me nods and thumbs up. Do I ever wish i had purchased something else? No.
Purchased a new car
Uses car for Commuting
Does recommend this car
---
Dont Pass This Car Up
by NJ Car Fan from Mt. Laurel, NJ | March 15, 2015
This is a wonderful car. This is the first car I've owned that can match and exceed the fun of my S2000 with any sort of practicality, which includes a Golf R. The steering is unbelievable, especially in Sport and Sport Plus mode, and the engine power is seemless. I own the xdrive all-wheel drive version, which easily got me through a tough NJ winter, even with summer tires. I like the rear-bias on the AWD, especially after I drove it back to back with an S3. You can actually take a whole load of groceries in it easily with room to spare. It's not for somebody with a large family, although if you buy it, you'd know that already. I wish it had a bit more agressive styling, but BMW offers a nice front and rear spoilers. I couldn't be more pleased with this car and my dealer. For my first BMW, it is perfect.
Purchased a new car
Uses car for Commuting
Does recommend this car
---
Blend fo comfort, economy and performance
by Mcom from Houston | February 20, 2015
I purchased the M235i Convertible. This car hits the sweet spot squarely between Comfort, Fuel Economy, and oh yes, performance. Interior Style is great, don't like the Door handle pulls and the speaker volume should be accesible from the idrive 'mouse'. Value as well because you will pay for the performance and the name. Absolutely love the car though, 4.5!
Purchased a new car
Uses car for Commuting
Does recommend this car
---
Amazing car!
by Bimmerfan4life from Dallas, Tx | November 15, 2014
This vehicle combines the best of both worlds! It has amazing performance, including power and handling. It is extremely safe. In addition, it is suitable and quite perfect for every day driving. This car is by far the best car I've ever driven, and I absolutely love it!
Purchased a new car
Uses car for Having fun
Does recommend this car
---
People Who Viewed this Car Also Viewed
Select up to three models to compare with the 2015 BMW M235.
2015 BMW M6 Gran Coupe
Starting MSRP
$115,700–$115,700
Compare
2015 BMW 435
Starting MSRP
$46,250–$56,900
Compare
2015 BMW 335
Starting MSRP
$43,750–$45,750
Compare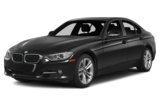 2015 BMW 328
Starting MSRP
$37,500–$41,950
Compare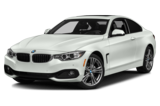 2015 BMW 428
Starting MSRP
$40,750–$50,750
Compare
2015 BMW M6
Starting MSRP
$111,900–$118,200
Compare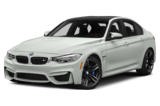 2015 BMW M3
Starting MSRP
$62,000–$62,000
Compare
2015 BMW 228
Starting MSRP
$32,100–$39,700
Compare
2015 BMW M4
Starting MSRP
$64,200–$72,500
Compare
Featured Services for this BMW M235