Average Ratings
---
11 out of 11 people recommended this car.
---
Slickest convertible ever!
by Rocker from The Jersey Shore | November 10, 2015
Traditionally the best all-around sports car in the past several years, the BMW S65 M3 is a true joy to own. I purchased the convertible with factory installed Dinan options including a high-flow exhaust with Dinan mufflers, suspension, and cold air intake. It was used but equipped with every factory option including the super quick shifting Dual Clutch Transmission with seven forward speeds. This car does everything very, very well and with an ECU flash upgrade it is also very, very quick. The sound of the normally aspirated V8 is intoxicating especially with the downshifts from the DCT when the car rev matches at the highest setting. Settings are generous in this car. There are three damper settings, five shift settings that vary agression in the DCT, traction settings and others that enable you to tune the combinations to suit your style. The iDrive becomes very intuitive and easy to use after some practice and shortcuts are there as well as dedicated buttons that once learned barely make it necessary to avert your vision from up high near the road and the display; A display which is easy to read and navigate even on very bright days. It is a thirsty car and an average mpg of 14.5 over several months is almost obscene but with Ferrari California Spider performance and the fact I only drive it on the weekends make it well worth it. Yes- it's that fast!! The M3 corners incredibly well and will easily keep up with my highly modified VW R32 or my highly tuned S2000 in the corners without breaking a sweat, although the steering feel and the quickness of the steering rack are slightly behind these other two. Similar to the other two though, the M3 is confidence inspiring in the corners and gets "smaller" the more quicker you drive it. The best feature is the hardtop convertible roof and it gives the car a handful of looks and variations, all of which are unique and appealing. First, with the roof and windows up, the convertible is just as good looking as the coupe. Although it doesn't slope as elegantly, the "notch-back" profile with the top up harkens to the great roofline of the early Chrysler 300 redux models. It has brushed aluminum surround around the windows which the coupe doesn't and in a Jet Black exterior car the contrast is very handsome and the odd cut line in the trunk disappears as do the three roof cut lines in this darkest color. Second, all the windows- front and rear- can be rolled down. In the coupe the rear windows are fixed. In the convertible, with all the windows rolled down the greenhouse has no "B-pillar" and this look is amazing as well! Third, with the top down and windows up, it's a very cool and sporty look as the shape of the windows mirror the missing roof line. Last, with the top down and windows down it looks like a long boulevardier that gives it a luxury car stance and appearance. It is in fact luxurious by sports car standards and has many features that are premium including the smell of the Connolly Leather to the stereo and the climate control system. The rear view mirrors are darkened for no glare means and the ample steering wheel has controls- even a voice control button- for many features in the cabin. It grips well in the rain and 50/50 weight distribution with the top up makes it easy to handle at it's very high limits. This is a true sports coupe disguised as a luxury car which doubles as a convertible, which impersonates a Ferrari California Spider. Flexibility like this including ample trunk space as well as a fold down luggage deck over the rear seats- which fit smaller adults easily- are some of the features that make this car livable while still being wildly entertaining to drive. The best from BMW's Motorsport division and with a few modifications and an ECU reflash, a world class performer.
Purchased a new car
Uses car for Having fun
Does recommend this car
---
Best compact sports car
by alexps from San Diego, CA | August 11, 2015
The high-revving S65 V8 engine sound combined with the ///M Performance Exhaust... is intoxicating. High performance that you can drive daily. The E92 M3 is engaging and it always excites me everytime I start the engine.
Purchased a new car
Uses car for Commuting
Does recommend this car
---
My dream car
by Sportex from Cleveland Ohio | December 1, 2013
Very excited I found it and made the deal fast. The best and my favorite car. Took some time but overal I'm very happy with my decision.
Purchased a new car
Uses car for Just getting around
Does recommend this car
---
Fabulous Versatile Converitble
by Porsche Fan from San Jose, CA | September 23, 2013
I own a 2006 Porsche Carrera S Cabirolet so I know something about sports cars. Having said this, the M3 is probably the best little multi-purpose convertible on the road today. This hardtop convertible makes it possible to use the car in winter conditions when you ordinarily would not want a rag-top exposed to continuous bad weather. As for handling, this car is almost as good as the Porsche. It is certainly a bit more comfortable for routine driving with seats that are outstanding. Controls are all within reach and the 2011 modifications to the iDrive funally make it more logical to operate. However, the controls can cause distractions due to continued complexity. At least the display is sun-shielded and is readable in all conditions. I have all the option packages equipped on my vehicle. The Technology package is mostly for die-hard enthusiasts as the extra weight of the convertible offsets some of the M-Drive benefits. However the numerous settings are fun to test for those inclined in that direction. On the convertible, make sure that you buy the wind deflector (sold separately) as it will enable some of the heating features for operation with the top down. The wind draft will be reduced about 80% when installed and it makes it very comfortable, even on the freeway.
Purchased a new car
Uses car for Just getting around
Does recommend this car
---
M3 Convertible
by EfMo from Michigan | July 5, 2013
So far, so good! Awesome power. Excellent handling. Still too new to say anything about maintenance and reliability. But it is covered with the the 50,000 mile warranty.
Purchased a new car
Uses car for Having fun
Does recommend this car
---
#18
by SIXTYAV8R from Oahu, Hawaii | April 28, 2013
So, this is my 18th vehicle. I've owned FWD cars, AWD cars. Honda CIVICs were a good start. I've owned a WRX, 3 Evolutions and an Audi RS 4. (Best of the AWD). I traded my RS4 on my E92 M3 and I am constantly in awe in the quality and engineering that went into this vehicle. As soon as you grab the key fob and unlock the door. It's as if the car is inviting you to get in. The layout is accommodating, everything in a well thought out spot. At night the interior is very comfortably lit. I love that about the car. Next is the start. As soon as you push the ignition button it's so quick to crank. No hesitation and the cold start is intoxicating. The neighbors know when you're about to leave for work. Little do they know, my drive will be way more enjoyable than theirs. The gear change from park to reverse is fast (7speed DSG). Out of reverse to 1st gear is just as fast and you can adjust the shift speed easily. Most of the time I drive in auto mode.(Hawaii traffic) When the road is empty or getting onto the highway it's a simple slap to manual and your automatically transformed into an F1 driver. With the gear changes just as fast as you can imagine. The engine is better than any other that I've personally experienced. SCREAMING, all the way to the 8400 RPM limiter. No dead spot in the band. It's pulls as if you're in a commercial jet liner on takeoff with no one else onboard. The sounds are muted just enough to keep the drive civilized but you know it's all business as soon as you press the big peddle on the right. As for the comfort, the seats are very supportive laterally. I like the seat extension at bottom of the seat. It seems only German manufacturers understand that concept. Just as with the entrance to the car everything is laid out very well. Distance to a/c controls and the I-Drive is perfect. The only real con as far as the I-Drive is concerned is the interface with finding specific places in the navigation. Maybe I haven't quite figured that stuff out yet to really speak about it. The stereo is well executed. No frills and simple but impressive enough to not upgrade it. Head room is not an issue getting in and out.( I'm 6'1") Leg room is not a factor either. I've owned the car for approx. a month. The color (Storm Gray) is subdued enough to not get noticed. But it's very clean and it turns heads. Other options for my car are, Premium Package, ZCP 19in mesh wheels, EDC, and Tech Package. I am very impressed with the car coming out of my '07 RS4. I did not think there would be another car to match what the Audi offered as far as the whole package is concerned. I do miss the piece of mind of the Quattro. But here in Hawaii, It really isn't needed.
Purchased a new car
Uses car for Commuting
Does recommend this car
---
Value of the Money
by ///M Fan from Irving, TX | January 30, 2013
Love the NA engine in this vehicle and one of the last of it kind. Enjoyed every day of ownership. Can't own a better car unless you want to spend more than $100K. Would recommend taking one for a test drive.
Purchased a new car
Uses car for Just getting around
Does recommend this car
---
Love that M division!
by Rev limiter from Allentown, PA | May 7, 2012
Drove the M3 at BMW M school in Spartensburg SC and went out and bought one! What a great car, tons of power when you want it but it can also be quite tame and used as an everyday driver. MPG is about 20 which is not bad for a 400+ HP V8. Love my car!
Purchased a new car
Uses car for Commuting
Does recommend this car
---
No Regrets
by New To Bimmers from Vancouver, BC Canada | December 15, 2011
This is my first BMW and it is a hallmark version of the 3 series. I had considered waiting for the all new 2012 BMW 3 series but the regular 3 series is so common and while they still have great handling and power, the V8 of the M3 is a whole other level above. It is by far the most stable sedan I've ever driven. Grip seems endless but yet the ride is still very comfortable especially if you set the adjustable suspension to comfort. The interior is looking a bit dated compared to the rest of its competition and the space is a bit tight still. I think the smallish interior size is my biggest complaint however, it makes the car nimble and easy to park. Trunk size is also smallish but my other family car is a minivan so I'm fine with that. It's still adequate for a few small to mid size suitcases and handles regular shopping just fine. Also fits my two kids, both still in toddler car seats though if you are long of leg, it might get a bit cramped even for the kids. I do feel that this car is not the ideal car for a grocery run as the engine barely warms up. It's meant for higher speeds and open roads which in a city environment is a bit hard to come by. I yearn for a chance to take the car to a track day. Finally, the front bumper and ride height does take some care to not scrape. I've touched slightly a few times. Those used to low cars should have no problems but if your last car was not a performance car, be careful of ramps and parking stall curbs. Free maintenance is nice for the first few years. Just be prepared to pay the around $300 for an oil change post warranty. Good thing is the oil change is only necessary once every 12,000 miles. Bad thing is the M3 uses a specialized oil that very few people carry and if you intend to change the oil yourself or do it through some personal mechanic you'll have to source the oil from a few online retailers or BMW dealerships directly. Each oil change uses about 8.5 quarts at a cost of about $12-15 a quart. You can see why the changes cost so much, even if DIY. Those in snowy or cold regions like myself will likely want a proper set of winter tires to aid grip of the 414 hp. Again being a performance car makes things more costly as the smallest size wheel that will fit the M3 is 18". My last set of 17" performance winter tires cost me $95. The ones on my M3 now are $200 each. Wheel selection is also somewhat limited in the 18" size. I've seen a few people use 19" wheels for winter which costs even more for tires. Overall though the car is an amazing performer. The steering is so spot on and if you get a chance to open her up on an open country road, the drive is electric. V8 is truly amazing at the top end both in power, feel and sound but is just as easily driven in a mild manner when not pushed. In the city, in full auto mode, it is as docile as any other 3er. So if you have a spouse that is more Maria than Mario Andretti, don't worry.
Purchased a new car
Uses car for Transporting family
Does recommend this car
---
The Ultimate Driving Machine Incarnate!!!
by Young Entrepreneur from Memphis, TN | December 5, 2011
Owned this car for 3 months. No issues. Fast as can be. Top drops, heads turn, tires burn. Awesome acceleration. I've averaged 17.5mpg with very spirited city driving and a trip or two from Memphis to Nashville to see the Titans play. Super plush seats that hold you firmly in place. Even the side bolsters are adjustable. The attention to detail is overwhelming. The redline for the tach even adjusts as the engine warms up. This is the sickest car I have ever owned. I plan to keep it for a long time.
Purchased a new car
Uses car for Commuting
Does recommend this car
---
People Who Viewed this Car Also Viewed
Select up to three models to compare with the 2011 BMW M3.
2011 BMW 328
Asking Price Range
$10,808–$23,504
Compare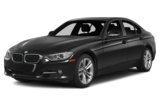 2015 BMW 320
Starting MSRP
$32,950–$34,950
Compare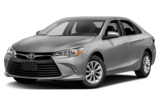 2016 Toyota Camry
Starting MSRP
$23,070–$31,370
Compare
Featured Services for this BMW M3