Average Ratings
---
11 out of 13 people recommended this car.
---
Lot of wagon for the money.
by Save the manuals from South Carolina | September 29, 2014
Bought this car for my mother - it's a great little wagon for people who would rather say they drive an SUV than a station wagon for whatever reason. As with any BMW - the options make the car (premium package is an absolute must). S-Drive (RWD) and the sport suspension make the car handle better than any "compact SUV" on earth. I pulled a few stars away from Performance because you can't get S-Drive with the six cylinder turbo and a proper manual transmission.
Purchased a new car
Uses car for Transporting family
Does recommend this car
---
X1 Wheel constantly need alignment (not warranteed
by clayfromaak from Anchorage Alaska | September 22, 2014
New X1 and already needs an alignment (not covered by warranty). Dealer tells wife to expect this up to twice a year. $200.00 each alignment. Want my Subaru back!
Purchased a new car
Uses car for Transporting family
Does not recommend this car
---
Disappointment
by Love Cars from Cincinnati | July 24, 2014
Poor reliability for a BMW. Small interior, less gas mileage than larger SUV's, cheap interior compared to Lexus and Cadillac, and overall disappointing ride. Test drive this car and other cars for similar money before buying. The ride is bumpy, although the handling is sharp. Been in the shop twice for big items in 4 months...brakes, iDrive, etc. Entry level BMW
Purchased a new car
Uses car for Commuting
Does recommend this car
---
Pocket Rocket
by 5thBMW from Toronto, Ontario | April 14, 2014
I only got this vehicle a week ago to be honest, and I was quite skeptical having only test driven it once. Unfortunately I was in a hurry to get a new car, and didn't have the time to research it. This is my 5th BMW, all previous having been 3 series. the 4 cylinder bothered me and i am not the biggest fan of AWD. So having had the vehicle for 10 days. Wow wow wow. This car is a rocket, and I could not be happier with my decision. I thought the off and on at the lights would bother me, I am used to it already. Smooth ride and I love the sound of the engine. Sounds like a little V8 and never seems to be even mildly overworking. So far fuel consumption is excellent, but will only get better, because I have done a lot of stop and start cold driving. Interior is still the old style, which I prefer. Quality of materials I am very happy with. The car is very deceptive. When you are close to it or inside, it feels like a much bigger vehicle than it is. Put it next to another car and it's actually quite small. Profile looks ok from the front, outstanding from the side and a bit boring from behind, which is what most cars will see :-) Very happy with my decision on this one.
Purchased a new car
Uses car for Just getting around
Does recommend this car
---
WOW !
by Oklahoman from Madill, OK | January 27, 2014
I recently had this (rather) car (than SUV) or better Sportwagon as a loaner for a weekend, and now happily traded my 2012 Honda CRV-EXL for a new X1 xdrive28i (xline premium package). Do I need to say more? This "wagon" looks incredibly good (esp. in lighter colors and with Xline package) and drives almost like a 1-series hatchback (yes, I had two of those, a 120d and a 123d, in Europe). This is the nimble, quick, compact yet roomy and attractive BMW I always wanted. Period!
Purchased a new car
Uses car for Just getting around
Does recommend this car
---
X1 S Drive
by HoKoJoJo from San Francisco Ca | December 8, 2013
This car is so easy to drive. Point and shoot. For a city car look no further especially with distance control front and back. Being five inches higher than a 3 series helps as well. Good long distance cruiser in complete comfort. Nice to be back with rear wheel drive after a short owners purchase of a Acura RDX front drive. Ten thousand dollar mistake I won't make again. One dislike is the ever present chime if you don't fasten your seatbelt right away. Love it
Purchased a new car
Uses car for Commuting
Does recommend this car
---
best of all worlds
by sporty dad from san antonio, tx | November 24, 2013
x1 does exactly what it's supposed to do as a compact crossover. it's faster than my old 328i and handles almost as well. buy the S drive for best handling. 17" eagles are smoother than the flashy 18" imports. use your phone for navi and save a bundle. love the free bmw connect and xm radio. warranty is bumper to bumper including maintenance for 4 years.
Purchased a new car
Uses car for Having fun
Does recommend this car
---
BMW X1 first 1,000 miles
by Planenut from Palm Harbor, FL | April 2, 2013
I replaced my 325 ixt wagon with a new X1. The cars have allot in common and it feels familiar from the first drive. The hardest thing to get used to is the engine shutoff feature when you come to a stop. It is unnerving, annoying and you must remember to defeat it at startup by pressing a button as the shutdown feature is the default setting. My dealer just told me that there is a way for the service department to re-program the car to permanently disable this and I plan on doing that soon. The additional ride height is welcome as a daily driver is exposed to high curbs, parking stops and entrance aprons that can bottom out most performance cars, yet it does not seem to affect the handling as the X1 is still much lower with a fairly low CG compared to the larger SUV's. The X1 is still fun to drive, can accelerate surprisingly quickly and can be tossed into corners and keep it's composure. The seating position has more room than the older 3 series and lots of legroom. My criticisms are minor. I miss the separately opening window in the tailgate that the wagon has. I also would like the rear compartment to extend back a few more inches, after all this is not a car that will be used for heavy off-road use so exit angle for rough terrain is not really a consideration, so there is no need to chop the back so short. Also, the roof rails are the new aero styled type that renders all of my Yakima products obsolete, so it will require buying all new attachments and crossbars for the new style. Overall, the X1 is a great all around, versatile daily driver. For the BMW purists, you will miss the sound and smoothness of the traditional inline six, but the twin turboed 4 works great, just a little raspier, and the 8 speed autobox is really surprisingly versatile from just cruising to spirited driving, the transmission reads your mind.
Purchased a new car
Uses car for Just getting around
Does recommend this car
---
Front End Problems
by EA from central Pennsylvania | February 10, 2013
I have been driving for more than 45 years, but luckily have never been in an accident with another vehicle. Until I got my X1 (with the larger of the two engine options), I have never needed to replace rims on any car I owned, including a 4 previous BMW models. Now I been told I have t replace the two front rims because they are damaged. One was my fault. I ran over a sloped curb installed as a median on a two lane street and then returned to my lane. It sounded terrible, and when I inspected the tire, it had a bubble and I replaced it. On the right side, I went over a common pothole. Now I find the tire on that side has a small bubble and a bent rim. I think with the larger engine, the shock absorption is totally inadequate on this model. On another issue, if you drop something like a credit car or keys between either front seat and the center console, good luck getting it out without cutting yourself. The engineers must know the space is tight, so why so many sharp edges when you reach down. I don't expect either of the problems I mentioned with a $43000 car. The car has great acceleration and wonderful breaking. The steering is responsive and the car is fun to drive. The xdrive computer system was not designed for use while actually driving.
Purchased a new car
Uses car for Just getting around
Does not recommend this car
---
Terrific vehicle
by First BMW from Schererville, IN | January 18, 2013
Very good looking, very comfortable. Lots of bells and whistles. Steers and corners well. heated seats and steering wheel are terrific.
Purchased a new car
Uses car for Just getting around
Does recommend this car
---
People Who Viewed this Car Also Viewed
Select up to three models to compare with the 2013 BMW X1.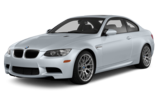 2013 BMW M3
Asking Price Range
$37,797–$58,573
Compare
2013 BMW 320
Asking Price Range
$17,999–$28,511
Compare
2004 Porsche 911
Asking Price Range
$10,768–$63,952
Compare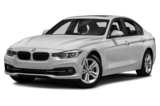 2016 BMW 328
Starting MSRP
$38,350–$42,650
Compare
2016 Lincoln MKZ
Starting MSRP
$35,190–$47,495
Compare
Featured Services for this BMW X1