Average Ratings
---
11 out of 12 people recommended this car.
---
Awesome
by Greatness from Reno, NV | March 15, 2014
We love this car!! A blast to drive, the next one I will buy brand new! Going to give this one to our daughter!!
Purchased a new car
Uses car for Transporting family
Does recommend this car
---
Lights !! IMMEDIATE ACTION!!
by Dr. Rue from | December 1, 2013
Almost every indicator light has come on since I purchased this vehicle. The ABS BRAKE INDICATOR AND 4X4 INDICATOR CAME ON ,ALONG WITH THE REAR Tail light SENSOR. I was told the Transfer Case was in need of replacing. (very expensive). When I went online I discovered that part has been an issue in several X3's. I belIeve this should have been a recalled part..Other than that, nice car.
Purchased a new car
Uses car for Transporting family
Does recommend this car
---
I Like
by Bebe from Austin, Tx | July 26, 2013
Overall this is a great vehicle. My only issue is that it isn't very good on gas, but I use it as my 2nd vehicle, so I don't drive it everyday. The performance, design and comfort is great.
Purchased a new car
Uses car for Having fun
Does recommend this car
---
Ultimate Machine
by Zelrick03 from Dayton, OHIO | November 14, 2012
This 2005 X3 is really an ultimate machine, i got this Vehicle for over a 100miles age but still runs like a brand new. On a vehicle for that kind of miles age on it would be feels differently but this one is so amazing that still feels like a brand new. Next time when i get new BMW i will try to buy a brand new one, and surely it will stays with me forever and maybe giving it to my grand kids.. That's how Ultimate Machine this is..
Purchased a new car
Uses car for Transporting family
Does recommend this car
---
First BMW
by First BMW from Milwaukee, WI | February 1, 2012
Great car overall. Handles exceptionally well in snow or wet roads. Features and quality of interior is great.
Purchased a new car
Uses car for Just getting around
Does recommend this car
---
Outstanding
by Drewzer from Cape Coral, Florida | April 18, 2009
It is hard to say what I like best about the X3. I love the performance and handling.The all wheel drive system makes for a very confident driving experience. The comfort is great compared to the other vehicles in this class. I find the ride smooth (better than my 325i with the sport package, but not as smooth as my 525i) and the higher driving position is great on the road. Gas mileage is better than I thought, averaging 21 mpg (with the air conditioning on all of the time) around town. Another great feature is the size, not so huge that it takes two parking spaces but small enough to fit in the garage. With the rear seats folded there is plenty of hauling room. The X3 does what it is designed to do, and does it perfectly. I would buy another without hesitation.
Purchased a new car
Uses car for Commuting
Does recommend this car
---
Sold on the X3
by Snowdog from St. Paul, MN | January 21, 2009
We have owned a '05 X3 3.0i for about 7 months. Overall in one simple word, WOW. If you are considering this on your list, then drive one. This drives like a sports car with regards to confidence, balance, braking, and handling. Acceleration may not be a muscle car, but pretty powerful and balanced up and downshifts. But unlike the typical sports car that only provides balance performance in dry conditions, this one always excels. Dry, wet, snow, or ice, it is really amazing. The AWD and Stability Control, along with the weight balance of this vehicle, makes the driving so stable. It is like a sports car blended with an SUV. Check out the performance specs at Consumer Reports, and you'll see handling, emergency handling, and braking in the same league as sports sedans, like BMW 3, Acura TL. Gas mileage is decent for a car with this weight (4K) and performance (about 18-20 in town and mid to upper 20's on the hwy. Minnesota winter city driving drops to ~14 mpg). Finally, roomy backseat, low insurance cost, wireless hookup to radio for using cell phone, stadium lighting headlights, and a heated steering wheel (thought this was a gimmicky bell and whistle; Now? I would give up the heated seats before the heated wheel!) Any Negatives: Yes, some small annoyances. 1) Single, dash mounted power lock switch (have to reach over past the steering wheel or get in to open other doors if you don't have the FOB). 2) Speaking of the FOB, unless dealer installed, these cars don't have alarms (in Minneapolis, that is nearly 100% of them), which means there is no panic button or any horn chirp to confirm locks. Dealer installed option is ~$500 3) No MP3 jack?? 4) The HUGE sunroof can often rattle. 5) The brake dust is overbearing (creates A LOT, and hard to clean). 6) Heater/AC fan occasionally squeaks. 7) No body side molding, leaving doors exposed to parking lot dings (only one now, but seems vulnerable). One last comment. In winter and wet driving you need to be deliberate in keeping speed down since the car seems to handle hazardous conditions so well (most of the time, it is nearly immune). And it does handle it VERY WELL, but all moving vehicles have a limit (we just haven't pushed the X3 to its limit. Our limit is much less than its).
Purchased a new car
Uses car for Transporting family
Does recommend this car
---
Perfect Car for a Dad and his Teen
by Dad Driver from Cincinnati, OH | November 14, 2008
Purchased my 2005 in May, 2008. Very pleased 6 months later in every way. My experience is that over 90% of the time, it's just me or me and one child going somewhere - to soccer, cheerleading, basketball, lacross, etc. The X-3 is the perfect car for this. Easy to drive and park with outstanding pep if you need it. Reasonably good mileage overall 18 - 19 mpg in the city, 24 highway. I bought the dealer maintenance plan so no maintenance worries for three years. Small negatives. If you're used to lots of room in the driver's seat for papers, phones, blackberries, etc., you won't have it. You need to get creative on where to put things. My vehicle came with satellite preparation which allows a fully integrated aftermarket satellite radio installation. It's not the greatest and have a lot more fallout when compared to other satellite cars I have. But overall, fun car, highly recommended. You really can't go wrong with this vehicle.
Purchased a new car
Uses car for Commuting
Does recommend this car
---
Great family SUV with style!
by Bimmer Mom from Great Northwest | October 30, 2008
The ease with which this little SUV drives is amazing--it handles well and is a very smooth drive. I like the safety features (air bags, Xdrive, Hill-descent control) and the reliability of BMW engineering and AWD capabilities for Pacific Northwest weather. I have two preschoolers in booster seats, and the X3 is easier to get them in and buckled than our Honda Odyssey. I find the storage nets to be adequate, and the rear storage area is great-it even has a cover. The rear bench is easy to fold down, providing even more storage space if necessary. The driver and passenger seat positioning system is easy to program and provides wonderful support for long trips. I found the automatic climate control was easy once I read the manual, and the radio controls on the steering wheel are very convenient. My only complaint is the cigarette lighter and ash tray; I wish it were removable to be used as a storage area instead. Otherwise, I love the handling, safety features, look and ease of driving this sporty SUV. It is a great fit for our little family!
Purchased a new car
Uses car for Transporting family
Does recommend this car
---
Safety, reliability, handles like it's on rails.
by Satisfied beamer owner from Ann Arbor, MI | July 23, 2008
A very safe and reliable vehicle without compromising handling. It's an absolute pleasure to drive. Drive any BMW and you will immediately know why it's called the ultimate driving machine. The x drive all wheel drive is remarkable and very sure-footed. Safety features are too numerous to list, needless to say BMW dots all the Is and crosses all the Ts. Talk to any owner and they will say it's the most reliable of all of the BMW models. It's a very practical vehicle especially for a first time BMW owner. The kicker is that it's by far the most comfortable vehicle I have ever owned. Thanks BMW!!!
Purchased a new car
Uses car for N/A
Does recommend this car
---
People Who Viewed this Car Also Viewed
Select up to three models to compare with the 2005 BMW X3.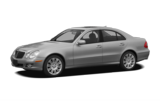 2007 Mercedes-Benz E-Class
Asking Price Range
$5,353–$20,053
Compare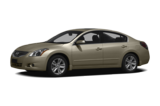 2011 Nissan Altima
Asking Price Range
$6,770–$14,714
Compare
2011 Mercedes-Benz M-Class
Asking Price Range
$15,432–$30,160
Compare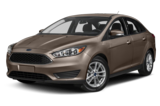 2017 Ford Focus
Starting MSRP
$16,775–$24,075
Compare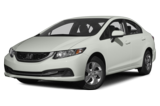 2015 Honda Civic
Starting MSRP
$18,290–$26,740
Compare
Featured Services for this BMW X3