Average Ratings
---
25 out of 29 people recommended this car.
---
110k miles & needs a new transmission
by Nancy from Georgia | December 16, 2015
Bought my BMW X-3 with 104k miles on it. I've owned it for less than 3 months. I first thought the shifting was off but maybe I just wasn't used to a car like this one. 2 months later, its in the shop getting a transmission. Thank goodness hubby bought the 12mo warranty. Love the car, just hope this is the end of any problems.
Purchased a new car
Uses car for Commuting
Does recommend this car
---
Love
by ac from Michigan | February 18, 2014
My other car is an Infiniti G37. Bought the X3 mainly for the AWD in the snow. Absolutely love my X3 and its a pure delight in inclement weather. Test drove it and fell in love. I find myself favoring the BMW over my G even when the conditions are dry. The handling, the performance, the tightness and precision of the steering, and the get up and go eager engine. My Infiniti is faster, but the X3 has a special all around feeling that's engineered into every component that leaves the driver in delight. It has a very firm ride and its not for everyone. I love feeling every bit of the road. A sports sedan cloaked as a compact SUV. My cup of tea.
Purchased a new car
Uses car for Commuting
Does recommend this car
---
high mileage BMW
by 2007 BMX X3 from Pennsylvania | January 11, 2014
Purchased this cool BMW because of the looks and after test drive I was in love. Its my firs BMW and traded for a Subaru legacy GT w/250k miles. I can not compare to any other BMW but loved the handling of the vehicle. Firm ride is my cup of tea. Purchased this vehicle with 103k miles. It may seem crazy to some but had many high mileage cars with out major problems (Mazda 3S,Subaru, Toyota). This X3 was solely maintained by BMW and all up to date. Interior and exterior was in excellent condition. Since I'm used to doing most of basic maintenance my self I was disapoinnted that this vehicle hes no dip stick for engine oil or trans fluid. It scares me to think what would happened if something went wrong with electronic that monitors all its fluids. And if something goes wrong not all mechanics are incline to fix these cars so you will have to pay for someone who specialize in BMW's. So far this vehicle did not suffer from any issues. Drove over 10k miles and runs and feels great. I have put snow tires and was wondering how this car would handle compare to my Subaru in snow. I was pleseantly rewarded by great handling on snowy surface. There are few remarks that I have to single cup holder, lack of stationary clock ( have to push buttons to circulated display), location of aux jack is just unfortunate. Otherwise this vehicle handles absolutely amazingly considering higher gravity. If this car can handle my expectations in trouble free rides I will keep on driving for a long time.
Purchased a new car
Uses car for Just getting around
Does recommend this car
---
Love My X3!
by Kimberleigh from Eden Prairie, MN | August 13, 2013
I've had my 2007 X3 for about a year and a half now. I love it! It's comfortable, stylish, and drives similar to a sports car. It's also very versatile, not too big yet big enough to seat 5 people comfortably plus cargo. When I first got the car it seemed rather jerky and seemed to have a rough ride. However I had never driven a BMW before and have since gotten used to it and grown to like it. If you are looking for a plush, soft driving luxury crossover, get a Lexus RX or Mercedes GLK/ML. While I wouldn't call it "harsh", you do feel the road and this includes any bumps or potholes. The steering is tight and the acceleration is great but it takes some getting used to. The transmission seems jerky at times but is normal when you get used to driving it. My dad drives a 2011 BMW 3 series coupe and that suspension is VERY tight with VERY fast acceleration and super tight steering. Going back to this feels like driving any other car. I've grown to like the way it drives because it makes me feel safer and more in control of the road. Drives very well on icy/snowy Minnesota roads. This car feels very solid, doors like a vault, no creaks or rattles, etc. Very good visibility and easy to park, however the tight steering makes parallel parking require more effort. The passengers side mirror tilts down automatically in reverse which is very helpful for seeing the curb. The interior is very comfortable plus higher up seating means better visibility. Seats adjust in every way possible along with the steering wheel. The customizable memory seats are great if more than one person drives the car. The radio is AWESOME, great bass and sound and the bluetooth syncs with my iPhone perfectly. There is only one driver cup holder and the passengers side cup holder pops out of the dash and is a bit flimsy but seems to work decently. LED lights provide great visibility and the headlights aim to the direction you are turning. The fog light also illuminates when turning which is great for extra visibility at night (note that I have the lighting package, don't think this is standard). Heated seats feel great and the heated steering wheel is amazing on cold Minnesota days (heating package). This car has been pretty reliable for me, a couple small things is that sometimes when climbing hills, the transmission feels like it doesn't know what gear to be in, it will upshift or downshift erratically. However I've heard this is a common issue with X3's. Also, once the car ran out of oil and left me stranded, I was very surprised as I always get it serviced accordingly at my local BMW dealer. I called BMW and they told me to add the proper oil and I haven't had a problem since. Gas mileage has been worse than expected, mid to high teens and low 20's with about 50/50 city and highway driving, also on premium gas. The 2007 is a great model year, my cousins drive a 2006 X3 and it has given them nothing but trouble (very expensive suspension and transmission problems, oil leakage, battery and electronic issues). Also the interior is updated for this year as well. The car itself is pricey itself as well as any maintenance/repairs and it takes premium gas, but if you can afford it I think it's definitely worth the extra cost. This is a great car for a single person like me or even a small family as it has so much room and very versatile. I really enjoy this car and hope to drive it for many more years. I will probably continue to purchase BMW's in the future as well.
Purchased a new car
Uses car for Just getting around
Does recommend this car
---
best looking car ive owned
by lefty one from st louis mo | July 18, 2013
We just bought this car about 3 weeks ago, and i have to say so far it has exceeded our expectations, the car looks great and runs very well, if i have any complaints its that it is rough riding at times other than that we are very pleased with our latest purchase.
Purchased a new car
Uses car for Work
Does recommend this car
---
love and hate my X3
by Rachaelmac from Jax, FL | June 12, 2012
Bought my '07 X3 2 years ago at a great price, love the look and drive of this car but, as I type it is in the shop again. Take my advice and get the extended warranty, thank goodness I did or I would be in big trouble. Once I get it returned to me sometime this week, I am selling it. Wish this car was more reliable, I really do love to drive it (when its not at the dealership!)
Purchased a new car
Uses car for N/A
Does not recommend this car
---
Good car
by Alex_k from Kyrgyzstan | June 11, 2012
It is a car for active and comfort driving. You feel power and safety. And it spacy enough for whole famaly journey.
Purchased a new car
Uses car for Transporting family
Does recommend this car
---
Love to drive this car
by bmw fan from norwood nj | October 6, 2011
Very spacious interior love the moonroof that extends to the back seats overall love this car only two things i would correct rough ride on bad roads and sometimes car seems to stall before gaining power
Purchased a new car
Uses car for Just getting around
Does recommend this car
---
Great Car
by FrankBoy from Connecticut | September 2, 2011
My 2nd x series Bimmer. Bought as CPO in 2009 with 23k miles. No major problems. Replaced tires at 44k miles. When my BMWs are going out of 50k warranty (BMW fixes, replaces anything up to 50k miles) I trade them. Cost to keep on the road is expensive. No more than MB though. I thoroughly enjoyed driven this car for two years. Great performance. Mileage = 23 mpg consistently 75 highway/25 city driving. I always used 93 octane. Car started using oil and I expected this was a bad sign. Only 1 quart, but I suspect BMW is a little out there with their 15k oil changes. Also, I'm tired of using premium gas. Many complaints online about the 6 speed tranny. It does shift hard and lags when you step on it. I think BMW should be upfront about the problem and fix the problem. Another reason I won't buy another one for sometime. Rides like a truck. Great for handling. Rides like on rails. Overall a really good car but don't buy with > 50k miles without buying the extended 6 yr 100k warranty. Its worth the $1900.
Purchased a new car
Uses car for Commuting
Does recommend this car
---
Great Gas Mileage and Handles well in the snow
by MJN from Northern Virginia | December 30, 2010
I have owned my 2007 X3 for 8 months now and have enjoyed driving it. It performs similar to my 94 3 series; however, it has the added benefit of all wheel drive which is needed in the winters during those snow storms. The satelite system and all of the car functions are well designed and work great.
Purchased a new car
Uses car for Commuting
Does recommend this car
---
People Who Viewed this Car Also Viewed
Select up to three models to compare with the 2007 BMW X3.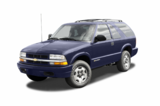 2003 Chevrolet Blazer
Asking Price Range
$977–$8,349
Compare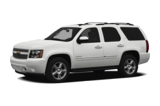 2010 Chevrolet Tahoe
Asking Price Range
$14,547–$33,107
Compare
2013 Kia Optima
Asking Price Range
$10,005–$21,717
Compare
2011 Audi A4
Asking Price Range
$10,917–$22,197
Compare
2008 Hyundai Sonata
Asking Price Range
$3,265–$10,165
Compare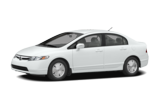 2008 Honda Civic Hybrid
Asking Price Range
$3,861–$10,313
Compare
2007 Mazda Mazda5
Asking Price Range
$3,198–$9,670
Compare
2015 Mercedes-Benz E-Class
Starting MSRP
$51,800–$103,200
Compare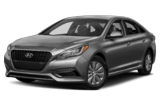 2016 Hyundai Sonata Hybrid
Starting MSRP
$26,000–$30,100
Compare
Featured Services for this BMW X3