Average Ratings
---
20 out of 20 people recommended this car.
---
Surprisingly engaging driving experience
by Reluctant SUV Buyer from Klamath Falls, Oregon | July 25, 2016
Took me a decade to return to the SUV market after my last experience. The poor gas mileage, terrible driving dynamics and lack of refinement had kept me away for quite some time. Having bought a home and growing tired of borrowing trucks from friends to haul things from Home Depot finally pushed me back into the fold. The X3 is surprisingly nimble with gas mileage similar to what I had grown accustomed to with an AWD 3 series. NVH is also excellent with plenty of technology and refinement. The cargo space has been excellent as well. I looked at X5s, Mercedes, Volvo xc60 and while nice the X3 offered the best overall package for the money. I especially like the rear cargo rails, 40/20/40 folding rear seats, auto tailgate, panoramic roof and if you can find one with it the HUD is terrific. Knowing about BMWs and having owned several in the past I specifically looked for a 2011 in order to get the non turbo inline 6 engine. While less powerful that the X3 35ix and having less torque than the 4 cylinder turbo in the newer X3 28ix I personally find it to be more than capable and after reading dozens of reviews on both of the other engines (they're also in the 3series) the non turbo inline 6 should prove to be more reliable with considerably less maintenance. Only complaint are the seats. I wish I'd found a 2011 with the sport seats in order to get the thigh support extensions. I encourage those shopping to drive an X3 or any BMW really with both seats for an extended period of time to see which seats are better for you.
Purchased a new car
Uses car for Commuting
Does recommend this car
---
Great car
by 57 kid from Cedar Rapids, Ia. | April 3, 2014
This car was found on cars.com. It was a great experience from start to end. The dealership was nice. The car is great. Have had no problems so far.
Purchased a new car
Uses car for Work
Does recommend this car
---
Happy Driver
by Happy Driver from Los Angeles Area, California | January 30, 2014
I bought my X3 in 2011. I was a bit concerned about the reliability, but I am generally happy with it. The problems so far were: 1) replace stuck passanger side window mechanism; 2) some kind of leak in the transmission; and 3) rattling noise in the back door panel. All of which were of course repaired free of charge while I had a loan car each time. For the size, it drives very nicely. Driving position is very comfortable (5-11), and fuel economy is better than my 2008 328 at 23.6 overall with I-405 from Long Beach to Westside commute.
Purchased a new car
Uses car for Commuting
Does recommend this car
---
Excellent comfort and performance
by German Car Fan from Denver, CO | November 9, 2013
I owned a 2007 BMW X3 and really enjoyed driving it till I drove the new body style 2011 and was blown way with handing and performance. BMW really improved the ride and handling of the new body style. I also picked up 5 mpg on fuel eco. 2007 was 23 mpg and 2011 is getting 28. i would recommend this SAV to anyone who asked.
Purchased a new car
Uses car for Outdoor sports (hiking, cycling, etc.)
Does recommend this car
---
X3 2011
by First BMW from Bridgewater, MA | June 5, 2013
We purchased our first BMW. Great car, quick and comfortable. We get 26mpg using super unleaded. BMW of Boston was a pleasure to deal with. Lots of information and no pressure.
Purchased a new car
Uses car for Commuting
Does recommend this car
---
Great SUV! Luxury, Functionality & Performance
by Tpzgrl from San Diego, CA | October 17, 2012
I purchased this car at the end of 2011 and so far this has been a wonderful cross-over SUV. It's exciting to drive, functional to fit the kid, dog, stroller, etc., and it looks good on me! I've been a BMW fan ever since I got my first 3 series several years ago, I traded the 3series in for the X3 after realizing how difficult it was to fit my family. Only complaint I have is the transmission lag when accelerating from a stop. Oh, and I had to have faulty break pads changed out right after I bought the car but that was covered under the 4 yr. maintenance plan. I drove this car for the first year, but now it's my husbands turn, and he bought me a new Camry. The BMW handling is the best of any auto I've owned, but I'm getting used to the Camry.
Purchased a new car
Uses car for Transporting family
Does recommend this car
---
Most Comfortable Car You've Ever Owned
by Beautiful car from New york, Woodside | August 18, 2012
This was my dream car. now i owned this . My car price was realy good and it has warrenty which is cover all most everything.
Purchased a new car
Uses car for Transporting family
Does recommend this car
---
everything its cracked up to be
by vetnat from Canada | April 2, 2012
So far, this car is living up to my expectations. My last vehicle was a Jeep Liberty, and there is no comparison with ride comfort and gas mileage. Only problem so far was vehicle was transported from California to North Dakota, and arrived on the transport truck with a dead and defunct battery. When they recommend a battery maintainer for colder climates, they mean it! My only other quibble is the "special cable" required to hook up and operate your iPod through the stereo. Come on BMW, get over yourself, and don't require every last little detail to require a BMW-only part!
Purchased a new car
Uses car for Just getting around
Does recommend this car
---
Best CUV money can buy
by Alui from The NL | November 7, 2011
We got our 3.0xd last week and took it for a drive in Germany. The engine is flawless, silent and very powerful. I like also the start-stop system(stops the engine when you stay in traffic), the modern satnav, the topview camera(3 cameras are uses to generate a view as from above the car) making manoeuvring in tight spots very safe. My only complain will be with the dashboard(being used with the one in my Jaguar S-Type). I think it doesn't look nice, it's overcomplicated, and at least the climate controls could have been better. I don't like too much the i-drive too, but I got use with it. Anyway, there would have been the same problems with the Audi Q5(even uglier dashboard) and Mercedes GLK(the GLK is uglier outside too). But overall, this is the best small SUV money can buy, IMHO.
Purchased a new car
Uses car for Commuting
Does recommend this car
---
Great car
by New Beemer guy from Colorado Springs, CO | October 7, 2011
I ordered my X3 28 to get it the way I wanted it for the price I wanted. I am getting over 23mpg in the city (lots of hills). On a recent 2,500 mile road trip with 5 people and lots of bags I averaged better than 27mpg driving 80 mph. Not happy with the slight hesitation you sometimes get on accelerating from a stoplight but it's not a big annoyance. Once you get used to the ConnectedDrive it's a good system. I like the USB interface, I keep all of my music on a flash drive now and no longer have to drag CD's along. I can't wait for snow to fall to see how it handles on our mountain roads.
Purchased a new car
Uses car for Just getting around
Does recommend this car
---
People Who Viewed this Car Also Viewed
Select up to three models to compare with the 2011 BMW X3.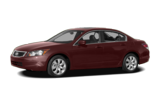 2008 Honda Accord
Asking Price Range
$6,144–$13,916
Compare
2007 Nissan Maxima
Asking Price Range
$4,306–$11,606
Compare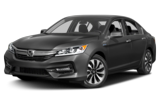 2017 Honda Accord Hybrid
Starting MSRP
$29,605–$35,955
Compare
2014 Ford Fusion Hybrid
Asking Price Range
$12,830–$23,146
Compare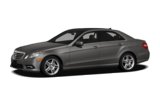 2012 Mercedes-Benz E-Class
Asking Price Range
$14,709–$40,513
Compare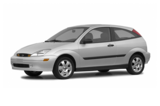 2004 Ford Focus
Asking Price Range
$1,036–$6,972
Compare
2013 Mazda Mazda6
Asking Price Range
$9,977–$18,405
Compare
2010 Mercedes-Benz C-Class
Asking Price Range
$8,235–$23,795
Compare
Featured Services for this BMW X3