Average Ratings
---
14 out of 21 people recommended this car.
---
Love this car so far!
by Denise from New Bedford, MA | July 5, 2016
I have owned this car for about a month now and I love it. I'm only on my 2nd car (had my first one 16 years) and had been looking for an SUV and this was definitely the one for me. It has all the features I wanted including navigation, bluetooth, cruise control, heated seats, a heated steering wheel, panoramic moonroof, and a love that I can open and close the trunk electronically. The moonroof even has a little net that pops up at the front when you open it which seems to minimize the wind noise. It drives really nicely, and I'm looking forward to taking it on road trips. The design is nice too and even though I bought one that is 3 years old it doesn't look outdated. I am very happy with this car and hope to keep it for a long time.
Purchased a new car
Uses car for Commuting
Does recommend this car
---
Completely Enjoyable Ownership Experience
by SoccerMom811 from Des Moines, Iowa | August 23, 2015
I leased my 2013 BMW X3 in December of 2012 and it has been a wonderful ownership experience. The car drives and handles like a dream and the cold weather package is second to none. We take my car on all of our road trips because it is so comfortable to drive and ride in. The only issues I have had are the rear lift gate mechanism needed to be replaced, and I had a loose wire in my right rear door that needed to be tightened up so the window would lower/raise. I consider these to be minor issues. Otherwise the vehicle has been perfect! I have serious considered purchasing this vehicle off lease but due to concerns over high long term cost of ownership I will be returning the vehicle.
Purchased a new car
Uses car for Just getting around
Does recommend this car
---
Electrical/Electronic Problems!!!
by CK from Washington | March 18, 2015
i bought my 2013 BMW X3 28i November 2012. Brand new vehicle in/out of service for electrical/electronic failures. October 2013...bluetooth stopped pairing/service found a ULF-SBX fault, needed to reprogram vehicle. December 2014...front accessory socket (phone charger plug-in) failed. March 2015...again, bluetooth stopped pairing/jumps to AM radio station instead.
Purchased a new car
Uses car for Just getting around
Does not recommend this car
---
2014 X3 is is not for very cold winter
by 2014 X3 Buyer from Elmhurst, IL | June 29, 2014
I am not a car expert, but I have had issues with my 2014 X3 that I bought in the fall of 2013. While the drive is comfortable, gas mileage is no more than 19mpg in the highway. During the midwinter of 2014 the Bluetooth, radio, navigation often and intermittently stopped working. Because the dealers car garage temperature is controlled all electronic components seemed to have worked. So, they could not detect any issues. They looked at me and said your car has no issues. But as you drive out of the garage and into the cold harsh winter of 2014, the Bluetooth and the navigation stopped working intermittently. This issue continued until mid April of 2014. In my opinion,2014 BMW X3 may not have enough insulation which should protect its electronic components from very cold weather.
Purchased a new car
Uses car for Commuting
Does not recommend this car
---
Not living up
by CGirl from Stow, OH | March 18, 2014
I have had my 2013 X3 28i for just over a year now. Since then I have had to replace the windshield due to chips (did not use dealer); replaced a tire with nail in it (had the tire warranty); had the washer rotor and system replaced (twice); plus my power brakes went that was related to the recall and got all new parts due to that. Having said that, it still has not lived up to my expectations. There is a lot of outside noise while driving as well as I just noticed recently the sunroof (panoramic) squeaks loudly. I really expected a smooth quiet ride and this is not it. I was also disappointed by the excess of brake dust that literally covers my wheels. When I asked about this, the dealer said the company was more concerned about the driver experience than the wheels. That was one of three dealers I've dealt with trying to find one that is good! The start/stop during long stops at a light or in traffic takes a lot to get used to and gets frustrating when the wheel locks. I do not like that it is set for that as the default instead of turning it on when you want to use it. I do, however, get 24.6mpg which is mostly highway due to my work commute. The interior dash is very boxy and I've found other vehicles that their interior feels much more luxurious than this one. Even with the warranty left on it (which covered all but the windshield above.... and also had to wait 2 weeks for a part for the washer rotor because they had to "boat" it from Germany) I am starting to look for its replacement. I hate to do that because I had such high expectations of this vehicle and friends talked so highly of their experiences. But with all that has gone "wrong" so far, I cannot imagine what I would put into this car cost-wise once the warranty runs out.
Purchased a new car
Uses car for Commuting
Does not recommend this car
---
My Second X3 Great Vehicle
by OJA from Oakland, CA | March 4, 2014
Had the first generation X3 bought in 2004, a 3.0, loved driving it, the power, good handling, great package of right size with carrying capacity. Enjoyed it for nine years then got a 2013 X3 xDrive35i last year. Have 24,000 miles on it in 15 months of driving, the only problem was one run flat tire that had a sidewall puncture and was replaced for free under warranty - I have the tire and wheel warranty. Other than that, no problems whatsoever, and really enjoy the car over my 2004 X3. The engine is smooth and really whooshes along before and after the turbos kick in. And I thought my 2004 was quick, the 2013 flies. The nav and electronics take time to get used to, but right off the bat the navigation, electronic shifter, iDrive knob controller, Satellite radio, Bluetooth calling, all worked well. The voice control still needs work, or I need to work on it, but don't need it much really. Like how I can do most everything while driving through the iDrive controller. My mileage with the 2004 X3 3.0 was around 16 MPG, not great of course. Slightly better with the 2013 version at 19.4, I'm happy. Like the auto start/stop feature, makes me happy to have it shut off at long stop lights, and that I can turn it off in stop and go traffic. Ride is really good, greatly improved over the first version, much more compliant, feels more like the other five BMWs we've had before. We just sold our 2001 325i and got a 2014 328i xDrive GT and love it. Again a great package of seating space, feels like a 5-series especially the back seat, carrying capacity with the big hatch trunk, and driving dynamics with better fuel economy and plenty of performance from the 2.0 turbo four. Excellent reliability, decent gas mileage for a performance vehicle, really great ergonomics for passengers and objects, very good handling and driving dynamics with a super smooth powerful engine. Some of the computer things are difficult to work through admittedly. Searching for stuff through the navigation system can be hit or miss. Voice control is a work in progress. Finding everything in the phone book can be fiddly at times. But otherwise the interior driving experience is very smooth, easy and seamless. Everything easily accessed through the steering wheel controls, or console, or iDrive controller. My wife's GT even has a handwriting recognition touch pad on her iDrive knob! Great cars.
Purchased a new car
Uses car for Work
Does recommend this car
---
The complete anxiety package; piece of junk
by Retired Lady Driver from San Francisco Peninsula | February 8, 2014
I bought a brand spanking new 2008 X3 for reliability, performance, safety, comfort, and minimum environmental footprint. On 5 separate occasions the car has failed to start, and I recently put $1,500 into repairs,(valves and sensors), and the mechanic told me I should drive the car everyday—that is, waste gas—if I expected it to start when I needed it to. So, now BMW expects its owners to change their lifestyles for the privilege of driving this piece of junk. Reliability? Forget it! Environmental Footprint? Forget it. There are serious design flaws in the X3 electronics package. I would even say it's a design flaw. So much for that vaunted German engineering.
Purchased a new car
Uses car for Just getting around
Does not recommend this car
---
Reliability .... Look elsewhere.
by BoShe from Ottawa, On. | February 6, 2014
Although there were lots of things I initially liked about this vehicle, it's all overshadowed by the fact that our 2013 X3 has left us stranded 3 times in a month. Huge battery discharge problems. It's been to the dealer many times. They charge the battery and send us on our way. Lots of senseless excuses and suggestions - you don't drive enough,( we live in the country - everything is a drive.) Don't use the electric components ... like the radio. Really !! They even installed a trickler. Kept it constantly plugged in, and still left us stranded after driving 56 km. Every company can be great until you have a problem and you see how they deal with it, and you. BMW - not so great. Really disappointing.
Purchased a new car
Uses car for Commuting
Does not recommend this car
---
BMW GREAT CAR
by Ginnie from Warwick, RI | October 24, 2013
Took for a test ride love the car easy stirring and driving. No problem with anything and it also is beautiful
Purchased a new car
Uses car for Just getting around
Does recommend this car
---
Honestly Amazing Car From an Incredible Brand
by JP from West Virginia | October 2, 2013
The X3 xdrive 35i is the best vehicle I have ever owned. It's performance is incredible. It feels like far more than 300 lb. ft. of torque. it gets up and goes. With bliztech winter tires on this vehicle will quite literally go anywhere in the winter. My ex has an extremely long steep driveway that is nearly solid ice in the winter and my X3 never once had a problem going up it. If you are looking for a smaller or mid size luxurious suv this should be at the top if your list. Prior to my X3 I owned an Acura TSX, then an Audi Q5, and a Mercedes-Benz GLK 350 in that order. The TSX was a good car but it diminished quickly and had quite a few problems. By the time I traded it in I had to hold the pedal to the floor to get up most hills and inclines. The Q5 did very poorly in rain or snow and had multiple mechanical issues. The navigation would freeze, I had several problems with the engine, the power steering went out on the interstate, the passenger headlight malfunctioned. Needless to say I traded it in after 6 short months. The GLK was a great car but the interior was extremely cheap even in the top trim model with AMG package I had. Amongst other problems the back vents broke twice, the glovebox wouldn't close and had to be left open until I had time to get it replaced. The interior was also dated with very little luxurious amenities. All in all once you test drive the X3 I can pretty much guarantee that you will be driving it off the lot
Purchased a new car
Uses car for Commuting
Does recommend this car
---
People Who Viewed this Car Also Viewed
Select up to three models to compare with the 2013 BMW X3.
2012 Honda Civic
Asking Price Range
$8,343–$16,815
Compare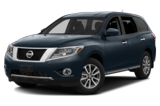 2014 Nissan Pathfinder
Asking Price Range
$17,639–$32,715
Compare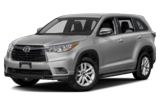 2016 Toyota Highlander
Starting MSRP
$30,490–$44,990
Compare
2008 Audi A6
Asking Price Range
$7,193–$17,453
Compare
2005 Mercedes-Benz C-Class
Asking Price Range
$3,724–$10,976
Compare
2012 Subaru Forester
Asking Price Range
$12,124–$22,112
Compare
2010 GMC Yukon XL
Asking Price Range
$16,009–$32,097
Compare
Featured Services for this BMW X3