Average Ratings
---
12 out of 12 people recommended this car.
---
Great German SAV
by BMWX5Dr from Dallas, TX | August 13, 2015
Coming out of a Lexus, we wanted something more performance oriented. You know, a Drivers SUV. Well, this X5 was the perfect vehicle. Gorgeous exterior styling, great, clean interior treatments and all the technology that one can stand. Super tight drivetrain and suspension and the XDrive offers amazing grip on the road. Really excited to drive it each and every time we get in it.
Purchased a new car
Uses car for Transporting family
Does recommend this car
---
2013 BMX X5 35i premium
by tom from charleston wv | February 11, 2014
This is my first BMW purchase. Owned several 4runners for years but decided to leave the bulkier SUV world! This SAV is great. German engineering on the performance and handling is as expected...exceptional! Love driving it. Interior design/controls are simple yet sophisticated..can you tell im a first time owner ?!! Still have some room to haul!! My wife has been a BMW owner for years and convinced me to "go to the other side"!! Glad I did!!!!!!!!!!!
Purchased a new car
Uses car for Commuting
Does recommend this car
---
SPORT SUV AWD
by PP X5 from LAS VEGAS,NEVADA | October 20, 2013
GOODS: VERY POWERFULL 6 CYLINDERS,(NO TRANSVERSE ENGINE)TURBO POWERED,ALL WHEEL DRIVE,VERY NICE TRACTION,NICE BODY SIZE,NICE BRAKES,BLUETOOTH HAND FREE KIT,VERY GOOD STABILITY(YOU CAN TURN LIKE A SPORT CARS O SPORT SEDANS)INTERIOR AND EXTERIOR SO NICE,CONECTED TO SATELITE BY sos DEVICE TO UNLOCK,RECOVERY CAR OR TO CALL FOR HELP.ETC BADS: NO SPARE TIRE KIT(COMING W/ RUN FLAT TIRES)BUT SUVS NEEDS A EXTRA SPARE TIRE AS A ALL TERRAIN VEHICLE,NO TOWING HITCH AND ELECTRIC PLUG(AVAILABLE AFTERMARKET)NO CROSS BARS,NO OPTION TO ADD A NAVIGATION OR GPS,SINGLE CD/RADIO,NO SONAR OR REVERSE GEAR RADAR(NECESARY ON VANS AND SUVS)NO TEMP GAUGE(JUST WARNING WHEN IS EXTREMELY HOT)STEERING LITTLE HARD AND AMORTIGUATION,GAS CONSUMPSION LITTLE HIGH FOR MIDDLE SIZE BUT YOU GOT EXTRA HPS FOR THAT....SO IM OK...I LOVE THIS CAR
Purchased a new car
Uses car for Having fun
Does recommend this car
---
Very reliable
by Bimmer couple from IL | October 3, 2013
Weve owned a 2001,2003,2006 and recently a 2013. We have also owned a 318 and 750i. Also 4 mercedes including a 2001 clk cabriolet which we still own.
Purchased a new car
Uses car for Just getting around
Does recommend this car
---
Love the truck!
by BMW lovere x 2 from Deerfield, IL | September 29, 2013
I have always admired the X5 but needed the 3rd row seating. Now that I can do with just a 5 passenger I couldn't wait to buy my new X5. Love it!!! Drives so well, fun and lots of gadgets for those who like technology.
Purchased a new car
Uses car for Commuting
Does recommend this car
---
Overall a great vehicle
by pixma from San Francisco Bay Area | September 8, 2013
First BMW and I am glad I bought it. I got the 35i premium. The handling is great, nothing like the cars I used to drive. Power is adequate. You really feel you are in control as the driver. Also drove the Audi Q7 and there is no comparison. The BMW is far superior in terms driving dynamics. Gas mileage is around 20 for me on average and I am satisfied. The top view camera and the HUD are very convenient. Only put 70k miles on it so can't really comment on the reliability, but no problem so far. Some stuff that can improved: the recommended service interval is way too long. This makes the BMW free service of not much use. The navigation needs some learning abilities to know which roads I avoid always and which I like to take because it doesn't use traffic information very wisely by itself. The voice command is still in its infant state, a minor disruption would put the address into a total different state. Like another reviewer said, the brake paddle is positioned weirdly. My foot ankle hurts after stop and go traffic for a long time. Overall I don't think you can do much better for your money for a mid-sized SUV. The only other worthy option is the Cayenne but you have to look above the Cayenne S, which is way more expensive.
Purchased a new car
Uses car for Just getting around
Does recommend this car
---
Not so Fast. BMW X5 fail
by X5 owner from Arizona | June 3, 2013
Not so fast!! Warranty and engineering rigor does not live up to quality expectations... Or is it business as usual? I have been a fan of BMW's for a long time due to what I believed to be a company that stood behind its reputation for dependable well-engineered vehicles. I was surprised when the vehicle started to smell like smoke from an interior electrical fire. I pulled over, opened up the cargo area and found an open drinking bottle had leaked under the carpeted bay lid. Later… the dealership notified me that there was over $1300 in damage to one of the electronics modules. I spoke with the service manager and requested to see the problem. The service manager had the cargo area open and the plastic battery cover removed. He pointed to a small silver box that had been damaged. Then pointed to the culprit, an electronic connector that had been mounted cup up vs down so that it would catch water along the unimpeded drip path. A minor spill would cause expensive damage. Several electronics boxes and connectors were placed in a similar fashion. (I thought what engineer designed this. It appeared to be either an intentional design flaw or pure stupidity). Working for a large aerospace engineering company and being grilled repeatedly over engineering rigor for far less expensive products, I was appalled. Quality engineering, and engineering rigor are normal processes in engineering companies and corporations like BMW. It's in place to prevent mistakes which might create a large liability. BMW didn't design a spill dam, turn the connectors over, use watertight connectors, or squirt a silicon barrier into the electronic connectors. All very low cost preventative measures. When compared to the cost of the impressive sound proofing, quality leather seats, etc… it's impressive that BMW blatantly ignored process to increase vulnerabilities. With the risk of a liquid spill, quality engineering and risk analysis would highlight this as high risk of damage, high cost of repair, and high frequency of occurrence. It is unbelievable that BMW did not know this was a problem. So the question is was this an intentional vulnerability to increase owner costs.. When a warranty request was made..BMW's response was "this is damage from external causes and is not covered by manufacturer warranty". ... This is an engineering vulnerability that even an inexpensive Hyundai would not allow. Higher engineering and business ethics is expected for a $70k vehicle. BMW Fail
Purchased a new car
Uses car for Work
Does recommend this car
---
born again
by KS Motorrad from Brea, CA | March 28, 2013
I used to own a 2005 (E53) X5 for 4 years, from these two generation comparison, I must said, the E53 to E70 has mature greatly. I am not talking about new car orientation, every car drives awesome when its new, however, its the refinement that has progress to; now, both cars i own packaged are little different, nevertheless, worth of mentioning is the interior presentation give me a roomy feels rather something cluster like other car in the same category. I like how the mileage is improved through diesel technology vs. the regular gasoline; the leg room, both front and rear seat are much better then other competition. As I used the "getting out the door" index to threshold my satisfactory, this means, I'm a 6' 200 lb guy, if i can get in and out of car (front and rear) and not kicking the panels or feels hinderance during exit is a good thing. seems like every manufacture is playing package games, but, i think BMW gives a straight up best bang for the buck packages! Just a Premium package + standard equipment should be able to come up on top out of others. although every car result steep depreciation in the first year, which is why i give a 4 star on this category. I did get the sports activities package, which at the beginning is really wasn't what i need in a car aimes to hauls me around in comfort, but, after driving SP and plus numerous time during my ownership of old X5 I wanted to up grade the wheel; I decide to give it a try. I AM GLAD I DID!! the new suspension is tuned not to sacrifice the comfy ride I aimed for. So, the 20" package is well equipped on the E70, ride comfort is not distorted at all. overall, I'm very satisfied with this purchase, if money (+ insurance) wasn't the subject, Porsche would be my next choice. (then again, thats another battle we go through)
Purchased a new car
Uses car for Just getting around
Does recommend this car
---
True Driver's Car
by BMW_R_US from New Jersey | October 8, 2012
This is my first BMW X5 and I am happy I bought it. Driving this not so light truck is a real pleasure. Confident posture, tight corner handling and abundant power let's you know you are driving German machine. A few improvements I would love to see are mostly electronic gadgets, standard on Japanese models that allow easier access to the navigation, etc. Overall, great car!
Purchased a new car
Uses car for Just getting around
Does recommend this car
---
Fun to drive
by BMW X5 50i from Raleigh, NC | June 25, 2012
Im very happy with my purchase of the X5 2013 50i. It's much faster than its counter part 35i and burns almost the same in fuel. The X5 M is just too expensive and burns much more fuel. Mitch
Purchased a new car
Uses car for Work
Does recommend this car
---
People Who Viewed this Car Also Viewed
Select up to three models to compare with the 2013 BMW X5.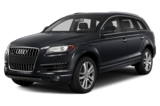 2015 Audi Q7
Starting MSRP
$48,300–$61,900
Compare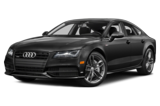 2015 Audi A7
Starting MSRP
$65,900–$68,300
Compare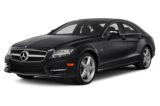 2014 Mercedes-Benz CLS-Class
Asking Price Range
$32,246–$67,454
Compare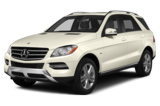 2014 Mercedes-Benz M-Class
Asking Price Range
$28,646–$50,202
Compare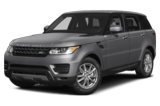 2014 Land Rover Range Rover Sport
Asking Price Range
$50,544–$78,084
Compare
2013 BMW X6
Asking Price Range
$32,890–$48,314
Compare
2015 Lexus LX 570
Starting MSRP
$83,180–$83,180
Compare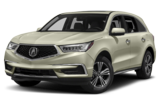 2017 Acura MDX
Starting MSRP
$43,950–$58,400
Compare
2015 Porsche Macan
Starting MSRP
$49,900–$72,300
Compare
Featured Services for this BMW X5