I recently saw a 1967 BMW ad titled "Why is BMW a Man's Car?" According to the ad, the answer is, "Because it was designed to suit a man's taste. Fast, lean, tough. No frills, no nonsense. Just a handsome, totally dependable car that gets you there with a minimum of fuss and a maximum of driving pleasure."
After of week of diverging opinions between my husband and me about the 2013 BMW X5 xDrive35i, I'm starting to think the characterization of BMWs as "man's cars" is true — at least in our family.
There are very few stereotypical gender roles my family and I subscribe to. (After all, the five of us spent Father's Day at the nail salon getting pedicures, and my husband left with bright pink toenails with smiley faces painted on them, at the giggly insistence of our three girls.) All the same, my husband was enamored with the X5's tight driving feel, along with its ability to haul all our kids plus their friends in a pinch (we drove a version with the optional third row). He also loved that we could fold all the seats down and cram in 32 bags of mulch. I, on the other hand, missed some frilly softness.
The X5 hasn't changed much since the 2012 model year (see the two model years compared side by side here), but 2013 sees the addition of an optional M Performance Package, with which my test X5 xDrive35i was equipped. The package adds 15 horsepower and 30 pounds-feet of torque to the six-cylinder xDrive35i (for a total of 315 hp), and it means an extra 40 hp and 30 pounds-feet of torque in the xDrive50i (for 440 hp). The package also includes black-chrome exhaust tips and stainless-steel pedals. The X5 has five available trim levels, including a diesel-powered xDrive35d. All-wheel drive is standard. Compare the top four trim levels here.
If the X5 isn't a perfect fit for you, you may want to check out other similarly priced seven-seat luxury SUVs, like the Mercedes-Benz M-Class or the Audi Q7. Compare them all here.
EXTERIOR
From the front, the X5 is instantly recognizable as a BMW, with its iconic dual-kidney-shaped grill. At a quick glance from other angles, however, it's easy to mistake it for something else. When returning to our car after a sushi date, my husband and I first tried to get into someone else's white Porsche Cayenne, then, realizing our mistake, headed toward a white Acura MDX in the parking lot. We're not even sake drinkers, people!
FAMILY-FRIENDLY FEATURES
The X5 doesn't appear large enough to have a third row, but somehow it manages to squeeze in an optional one, which makes this SUV flexible enough for families with small children. However, that third row is really quite tiny. If the second row is situated so that second-row passengers have enough legroom, there's little to no legroom for those in the third row. The third row is also quite close to the floor, so passengers back there should expect to have a great view of their knees and not much else. From the driver's seat, I couldn't even see the top of my daughter's head in the third row, hidden behind the second row's backrests. Despite this miniscule space (that I wouldn't try to sit in myself), passengers in the "wayback" have their own controllable air vents and two cupholders.
Access to the third row is also tight. The second-row seats tilt forward, but only just enough for a small foot in a delicate shoe to pass through. The giant 1970s-esque silver moon boots that my 10-year-old fancies in chilly weather led to some clumsy entrances and exits.
The second row is much more comfortable. It can be equipped with air vents on the back of the B-pillars as well as the back of the center console for the kids to manage their own climate needs. Sunshades on the windows, a huge panoramic moonroof, in-door storage bins, seatback pockets, available heated seats and two cupholders round out the amenities for second row-ers.
The driver and passenger's seats are infinitely adjustable, but the shoulder belts are not height adjustable. Even after raising the seat up into the proper driving position for myself, the belt cut too high on my neckline, causing some irritation. I would expect total comfort in a car of this price, but maybe it's intentionally lacking those "frills" the early BMW advertisement referred to.
The liftgate on the X5 has a split design. The power-assisted top portion opens upward at the touch of a button. The small tailgate at the bottom can then be flipped down manually. I found this design to be useful during our annual kids-closet cleanout: It allowed me to stuff bags of clothes to be donated into the smallish cargo space, behind the lip, so they didn't spill back out again.
The cargo space in the X5 is pretty tight behind the third row, but both the second and third rows fold flat pretty quickly, and it feels cavernous once they're down. It just so happened that mulch was on sale the weekend we were driving the X5, and my husband made it his mission to see how many bags he could fit in the X5's 75.2 cubic feet of cargo space. The grand total was 32. If you need to fit more bags of mulch than that, maybe you should find a new hobby. Or you could purchase the competing Mercedes-Benz M-Class, which has 80.3 cubic feet of maximum cargo space. The Audi Q7 has the least of the bunch, with 72.5 cubic feet.
IT'S THE LITTLE THINGS THAT COUNT
Storage Compartments (Puny, Fair, Ample, Galore): Fair
Cargo/Trunk Space (Puny, Fair, Ample, Galore): Fair
SENSE AND STYLE
Family Friendly (Not Really, Fair, Great, Excellent): Great
Fun-Factor (None, Some, Good Times, Groove-On): Good Times
BEHIND THE WHEEL
The X5 feels exactly like you'd expect a BMW SUV to feel. It's tight, sporty and peppy, and offers very direct road feedback to the driver. All those factors contributed to my husband's infatuation with this SUV. The X5's turbocharged 3.0-liter inline-6-cylinder engine gets an EPA-estimated 16/23/19 mpg city/highway/combined and has more than enough oomph and acceleration fun for those using the X5 as a daily driver.
I, on the other hand, was left searching for a nonexistent comfort mode to take the edge off the ride just a little for my daily driving. I'm really not interested in experiencing every nook, groove and cranny in the cracked pavement every single day on the way to school for drop-off, and then back again for pickup. The X5 over the rough pavement in my neighborhood, coupled with being tossed around in every turn and corner, led to headaches.
The X5 features an electronic gear selector that you tap up or down to switch from Park, into Drive and back again. I found myself wishing for a tactile thump, or possibly even a beep or other tone confirming that the car had been successfully placed in Park and wouldn't roll off with me when I took my foot off the brake. Instead, I had to look down at the gearshift or center instrument cluster and visually search for an illuminated P.
SAFETY
The 2013 BMW X5 received the Insurance Institute for Highway Safety's highest rating of Good in front-, side- and rear-impact crash tests. Unlike most models in this class, it wasn't subjected to a roof-strength test, which indicates rollover protection. In National Highway Traffic Safety Administration crash tests, the X5 received four stars overall. In individual tests, it scored three stars in a front crash test, five stars in a side-impact crash test and four stars in a rollover-resistance test. Most models in this class score four stars or higher in the frontal test.
As is required of all new models since the 2012 model year, the X5 has standard antilock brakes, electronic stability control and traction control. It also features the typical six airbags: driver and passenger front and side-impact torso bags, along with side curtain airbags for front and second-row passengers. Note that the X5 is one of only six vehicles with curtain airbags that don't extend back to protect third-row passengers (see the full report). This seems like an oversight or a cop-out in today's rapidly evolving vehicle-safety industry, where 10 airbags are often standard (see the report) and third-row occupants are equally considered when it comes to crash protection.
Another missing safety feature in the X5 was a blind spot monitoring system. These are popping up even on entry-level, sub-$20,000 sedans, so I'd expect one on a vehicle of this price. While I did have a backup camera included as part of the pricey $3,500 Convenience Package on my test car, I wished the display included lines to help give me some more perspective while backing up — a common feature.
The seat belt buckles in the outboard seats of the second row, where children in booster seats would be likely to sit, are on stable bases, making them easy for young children to operate on their own. The lower Latch anchors are located within the seat bight, but are not too deep, so they're still accessible. For a detailed report on how child-safety seats work with the X5, view our Car Seat Check of the 2012 BMW X5, whose results carry over for the 2013.
See all the standard safety features listed here.
X5 IN THE MARKET
While the X5 has a solid base of BMW loyalists who need the space and flexibility that a two- or three-row SUV offers, converting others over to the brand might be a little trickier. The X5 is lacking several of the niceties I have come to expect in this price range, namely, adjustable suspension settings, adjustable shoulder belts, extra airbags (including curtain airbags that extend to the third row, and knee airbags for the driver and front passenger) and a blind spot monitor.
---
People Who Viewed this Car Also Viewed
Select up to three models to compare with the 2013 BMW X5.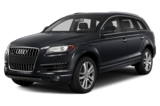 2015 Audi Q7
Starting MSRP
$48,300–$61,900
Compare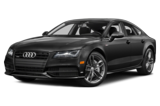 2015 Audi A7
Starting MSRP
$65,900–$68,300
Compare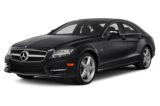 2014 Mercedes-Benz CLS-Class
Asking Price Range
$32,262–$67,542
Compare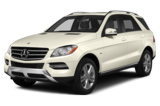 2014 Mercedes-Benz M-Class
Asking Price Range
$28,713–$50,173
Compare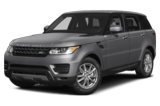 2014 Land Rover Range Rover Sport
Asking Price Range
$50,569–$78,125
Compare
2013 BMW X6
Asking Price Range
$32,963–$48,323
Compare
2015 Lexus LX 570
Starting MSRP
$83,180–$83,180
Compare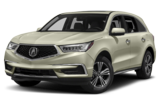 2017 Acura MDX
Starting MSRP
$43,950–$58,400
Compare
2015 Porsche Macan
Starting MSRP
$49,900–$72,300
Compare
Featured Services for this BMW X5