Average Ratings
---
20 out of 21 people recommended this car.
---
Luxury SUV with nice feature set for long trips
by Not a fan of SUVs... but this one is pretty good from Wilton, CT | May 16, 2014
I have owned a 2010 Buick Enclave CXL since June 2010. I bought the SUV used as it was used by the Vancover USA Olympic Downhill team (their names were in the standard XM Radio GPS traffic system, storing the Olympic venue locations). The SUV has been everything we have hoped for. With the available AWD it has no trouble getting through the heavy snow in CT and it goes up our 600 foot mountain with no problem at all. We even pulled out a poor BMW X3 that got stuck in a ditch with little trouble a couple of years ago. We boiught it for its snow handling and it does a very good job in bad weather. The extra bonus is the long trips we take in it. With identical twins who were 3 when we bought it, they fall asleep as the car is quieter than any other car we have ever owned. Even at age 7 it works like a charm. The "quietuning" that Buick claims really does work - we did not believe it until this started happening a lot. The car has true room for 8 adults, so taking our parents along is no problem. The car is loaded with winter specific options - the heated leather seats, the multipurpose system for the second row passengers (game ports when the kids are older), a DVD system for the second row, GPS, bluetooth with verbal controls (it even reads out texts to you when you recieve them on your cellphone - and gives you the ability to respond with a dictated message which it will type up and send back, or allow you to call them directly). In other words, it does not have the newest Intellink software, but it does pretty well for four year old technology. The car has been fairly reliable despite two recalls, neither of which has caused us issues. More troubling, GM found that these models have a water pump failure issue. I caught mine early with a leak, got it replaced, and then the seond one failed within 500 miles. They both were replaced for free and GM is standing behind it with a now 10 year 120,000 mile warranty so they are doing a good job, but wish it never had that issue. Otherwise, with nearly 48,000 miles it is a baby in its life and is running well. The car is very comfortable and it handles very well for its large size. Acceleration is solid (0-60 in 7.9 seconds) for the 288 hp V6 engine, and gas mileage despite the fact it weighs more than two tons is a respectable 18 mpg. Would I buy another? If I need a car this big, sure. It has been a good vehicle and it has been great for long trips. I tend to keep cars a long time, between 10 to 12 years and 130 to 150,000 miles. I will see if this last as long as those vehicles..
Purchased a new car
Uses car for Commuting
Does recommend this car
---
enclave
by car shopper from | May 8, 2014
Stay away from this dealership. I called on a car listed on cars ,com from this dealership that was listed at$27,988 and actually talked to a manager about the car and price because I lived 3 to 4 hours away. I tried to get a deal made over phone before driving 4hrs. They would not work with me over the phone. So because my wife really wanted the car we made the 4hr trip. When we started to talk about the price we wanted to pay the sales said the car was $30,999 and I told him it was on cars,com for $27,988 and he got on his computer and found it at that price and printed it out. When he went in to desk the deal the Manager started yelling and screaming where did you get that price and that they were not responsible for Cars.Com putting the wrong price. Then the manager came in and with quite an attitude told us that their price was $30,999 and that they would not honor the price that was clearly posted on cars.com. This is so typical of the car industry and why they have the well deserved terrible reputation of dishonest practices.
Purchased a new car
Uses car for N/A
Does not recommend this car
---
Service Not Acceptable
by Grammy from Ardmore, OK | March 14, 2014
I bought my 2010 Enclave in March 2011 and have thoroughly enjoyed the car. Having 11 grandchildren, I have plenty of room for at least 5 of them. My car is also my work car, therefore, it has high mileage. I have recently had to have some repairs done on the a/c and heater and have not been happy with the results from two different dealerships. My a/c still is not working correctly. I contacted GM, chatted online with a nice lady, but noone ever contacted me about my complaint. I am wondering if this is the way GM treats their customers. I am sorely disappointed in the service I have received and will probably look elsewhere when I buy a new truck for my husband.
Purchased a new car
Uses car for Work
Does recommend this car
---
2010 Buick Enclave
by JDCROSE from Indianapolis, Indiana | October 24, 2013
Love the SUV! Great design, great ride, Spacious, SOLID VEHICLE!! I am impressed with all of the features, and roominess of my Enclave.
Purchased a new car
Uses car for Commuting
Does recommend this car
---
Enjoying the car
by Mother of two from Surprise, AZ | July 28, 2013
I enjoy the reverse camera and 2 inches extra of padding in the seats. The ride is very smooth and thick windshield allows for just about no road noise.
Purchased a new car
Uses car for Transporting family
Does recommend this car
---
Best Car I've Ever Had!
by Stylish Soccer Mom from Dallas, TX | April 29, 2013
I have a 4 yo, needed a new car, and did not know what car to buy. Wanted a stylish car that was spacious, not huge, safe, reliable and comfortable. I though about a Mercedes R class, a Honda Pilot and a Mazda CX9. Although all of these cars have good qualities, none of them had all the attributes I was looking for. Saw an Enclave on the street and it took my breath away. Decided to test drive one and it was a solid ride. Smooth, quiet, comfortable, spacious without being huge, very stable and very affordable. Being an american car took away my husband's worries about maintenance. Ended up buying it and couldn't be happier! You can be driving at 40 or 80 mph and you don't feel the difference. It's a heavy car, so it takes a little to make it stop, but you end up learning the timing to break and end up getting used to it. It actually accelerates fine. It really is the best family car I've ever had!
Purchased a new car
Uses car for Transporting family
Does recommend this car
---
Your Dads Car
by Buickreally from spring tx | November 1, 2012
Great to be a dad, but even greated to be a dad and own this quiet machine. You really can't tell its running. Great looks and ride. Thanks Buick (my dads car).
Purchased a new car
Uses car for Transporting family
Does recommend this car
---
Terrific Vehicle
by Smart Buyer from Binghamton, NY | May 11, 2011
Bought my 2010 Buick Enclave used in February 2011. I love the car! It is a pleasure to drive; very comfortable and so good looking too! So far, no issues. The monthly On Star reports are awesome and I look forward to many years of happy ownership!
Purchased a new car
Uses car for Just getting around
Does recommend this car
---
Refined and Comfortable
by Lib in Texas from Fort Worth, TX | May 1, 2011
We did a lot of research and test drives before purchasing the Enclave. I drive it 50+ miles per day through treacherous traffic and bad roads. It performs well and I feel comfortable and safe. Would highly recommend for commuting and road trips.
Purchased a new car
Uses car for Commuting
Does recommend this car
---
Great car so far
by ART from Bear Creek Twp ,Pa | April 30, 2011
I've had my new Enclave for a month ,and I love it.Owned a Mercedes before ,and it really can't compare to this Enclave.My wife has a Honda Pilot,which is also brand new,and there's no comparison.The Honda's a great car but to tell you the truth the Enclave has it all over it ,Ride ,looks, performance,comfort.I just hope it hold's up like the Honda's . Haven't owned a American car in twenty yrs. It's good to be back in an American car.Good Job BUICK.
Purchased a new car
Uses car for Just getting around
Does recommend this car
---
People Who Viewed this Car Also Viewed
Select up to three models to compare with the 2010 Buick Enclave.
2014 Lexus RX 450h
Asking Price Range
$31,666–$44,706
Compare
2008 Honda Civic
Asking Price Range
$4,658–$12,334
Compare
2009 Toyota Camry
Asking Price Range
$5,896–$13,168
Compare
2013 Buick LaCrosse
Asking Price Range
$13,996–$25,000
Compare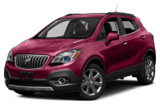 2014 Buick Encore
Asking Price Range
$11,305–$29,609
Compare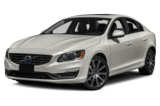 2014 Volvo S60
Asking Price Range
$17,402–$29,350
Compare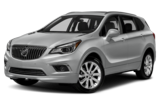 2017 Buick Envision
Starting MSRP
$34,065–$44,960
Compare
2009 Honda Civic Hybrid
Asking Price Range
$5,122–$11,166
Compare
2011 Toyota Avalon
Asking Price Range
$12,638–$22,482
Compare
Featured Services for this Buick Enclave